Council Postpones Vote On Holiday Pay, Says Woodfin Expects Them To Make Budget Decisions "Blindly"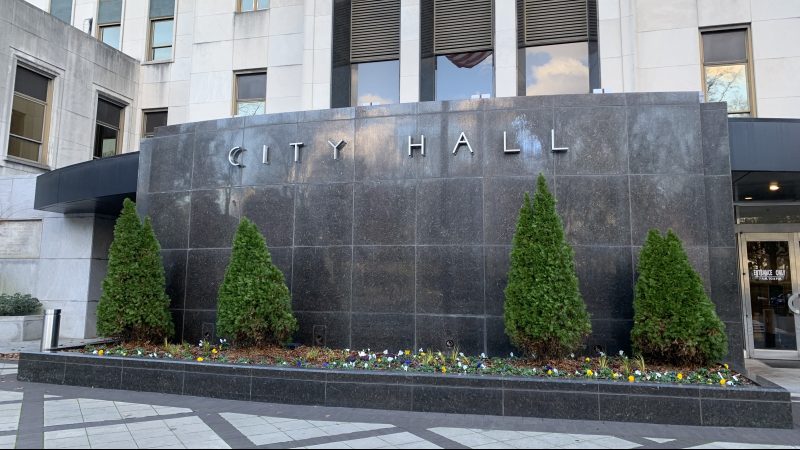 Black Friday will be an unpaid holiday for Birmingham city employees after the City Council delayed a proposal by Mayor Randall Woodfin to pay employees out of city reserves.
In a last-minute addendum to Tuesday morning's meeting agenda, Woodfin called for the city to take $807,333 out of the city's general fund to restore the paid holiday, which had been nixed due to COVID-19-related budget cutbacks. Employees still will receive their regular paychecks next week but without payment for Nov. 27.
The proposal was a pared-down version of one Woodfin presented to the council last week, which would have taken $7 million from the city's reserve fund to reinstate two paid holidays — Black Friday and Christmas Eve — reverse some salary reductions to appointed staff and bring back up to 132 furloughed employees, mostly from the city's libraries and parks and recreation centers. Councilors delayed a vote on that item, expressing concern that the move would leave city reserves too depleted, despite likely reimbursement from Cares Act funding.
City policy calls for two months' worth of operating expenses to remain in the reserve fund at all times. Based on the FY 2021 budget, that amount would be $69 million. Finance Director Lester Smith told councilors last week that the reserve fund had $64 million.
But on Tuesday, Woodfin told councilors that the city reserve has $85 million, which his office said was based on different projections. Smith was not on hand to answer councilors' questions Tuesday, but the item was presented to the council as having his recommendation.
Council President William Parker attempted an impromptu calculation of what would be in city reserves, but his efforts were shrugged off by councilors.
"This is very professional," District 3 Councilor Valerie Abbott remarked sarcastically, adding that she "will not vote for one more thin dime to come out of our fund balance reserves unless there's an amazing reason."
Councilors Want Hard Facts
District 2 Councilor Hunter Williams said he found the new proposal "absolutely crazy" and that he didn't want to calculate major financial decisions for the city "on the back of a cocktail napkin."
"I actually want a detailed report," he said, reiterating unaddressed concerns from last week that drawing on the reserve fund would negatively impact the city's credit rating.
"My same questions about what this does to our credit rating that I asked at the last Committee of the Whole meeting still exist," he said, calling Woodfin's proposal "extremely fiscally irresponsible (although) I understand it's a good political move."
District 5 Councilor Darrell O'Quinn noted that "even a minor change in the credit rating can have a dramatic impact in terms of expenses for borrowing money."
"On the scale that the city borrows money, we're talking millions of dollars," O'Quinn said. "My guess is that we probably have adequate fund balance reserves, but if I'm being responsible with taxpayer dollars, I try not to make decisions based on guesses."
Several councilors remarked that the last-minute nature of the item, which came as a separate addendum item after Tuesday's meeting agenda had already been set, left them unprepared for such a major decision.
"I really, really don't like when things are brought before us right before the council meeting," said District 6 Councilor Crystal Smitherman. "It's so disrespectful to the nine of us. It really is. It's really saying, 'We're going to put this in front of you and we're going to assume we're going to pass it.' … I'm not saying this isn't a good idea. We're just not prepared, and I think we owe it to people to be prepared for it."
District 8 Councilor Steven Hoyt, a frequent critic of Woodfin, said that the council was being expected to "blindly" reallocate large amounts of money. "If I was looking at this council meeting, I would have real concerns about us, that we're making these rash decisions," he said. "This is what happens when you do stuff last-minute."
Woodfin told councilors that his proposal was following through on his promise to city employees. "I have a distinctive memory that I looked the cameras in the face the night the budget was passed and I said I would do everything I could to bring employees back because it was never the intention to furlough them to June 30," he said. "I have presented various scenarios to bring employees back. Delay as long as you want. Delay as long as you need to. Before you right now is $800,000 from an $85 million fund. I think it's goodwill, call it political if you want. I (say) our employees deserve it. "
The council voted to delay the proposal for one week, with Parker, District 7 Councilor Wardine Alexander and District 9 Councilor John Hilliard voting against the delay.