Birmingham Under Shelter-In-Place Order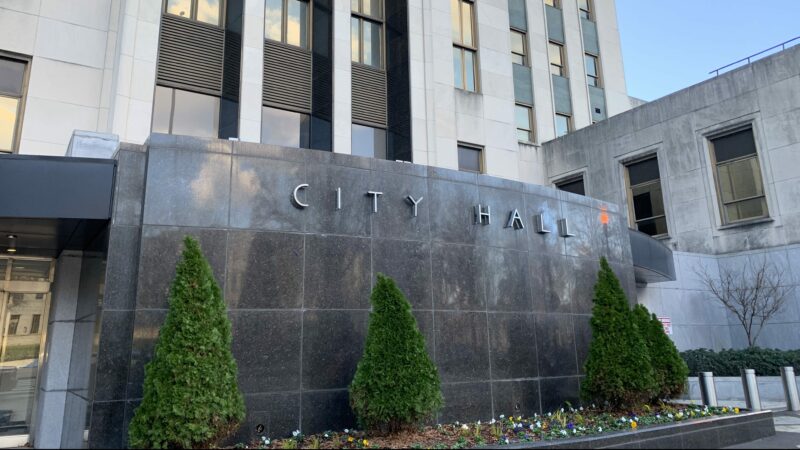 The Birmingham City Council voted Tuesday to require a shelter-in-place order until midnight on April 3.
The order, filed by Birmingham Mayor Randall Woodfin, puts restrictions on where residents can go outside their home. Under the order, residents can leave their home only to perform essential activities, including:
visiting a doctor or veterinarian office
obtaining medical supplies or medication
buying groceries for themselves or others
providing care for minors, elderly, dependents or those with disabilities
returning to their home from outside the city
traveling to their place of residence outside the city
traveling to or from a place of business which provides essential services
engaging in legally mandated government purposes
Woodfin says he proposed the order after the University of Alabama at Birmingham reported an increase in the number of patients admitted to the hospital.
"At one of our hospitals, UAB, 45 cases of people have been hospitalized, 81 people are under observation and at least 18 people are on ventilators," he said.
UAB has seen an exponential increase in the number of #COVID19 patients over the past several days. The hospital has isolated 45 confirmed cases so far.

Please take social distancing seriously. Help us flatten the curve and reduce community spread. pic.twitter.com/r9598xutjW

— Randall Woodfin (@randallwoodfin) March 24, 2020
There are some exceptions to the order. These include public safety and emergency services; first responders; government employees; people who are homeless; employees or contractors of utility, cable and telecommunication companies; and people supplying or restocking essential businesses like grocery, home improvement stores and gas stations.
Two city council members spoke in favor of the order at a press conference today.
"This ordinance will save lives. It'll make a difference," said city councilman John Hilliard. "We need all of the leaders of this great city to band together to follow the ordinance that have come out today to help us with this shelter-in-place."
Meanwhile, Governor Kay Ivey announced this afternoon that she is not planning to issue a statewide shelter-in-place order.
"We will make that decision if and when it's best for our state, but as for now we are not planning to issue that," Ivey said in a press conference. "My priority is to keep the Alabama economy going as much as possible. We are taking extraordinary measures to keep everyone healthy and safe."
City of Birmingham Shelter in Place Ordinance March 2020 by Miranda Fulmore on Scribd