Birmingham Mayor Issues Citywide Curfew Due To 'Civil Unrest'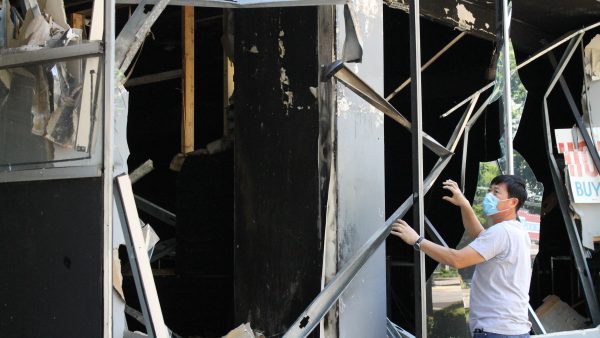 Birmingham city residents are now under a nightly curfew from 7 p.m. to 6 a.m. Mayor Randall Woodfin announced the new order and declared a state of emergency Monday morning in response to violence that erupted Sunday evening.
Throughout the weekend, hundreds of protestors gathered to advocate against police brutality and remember the death of George Floyd, a black man who died last week after being arrested by police in Minneapolis. Most of the protests were peaceful, with local leaders calling on activists to take action and remember the city's history, but events turned violent Sunday night. A group defaced monuments in Linn Park and later vandalized commercial buildings downtown.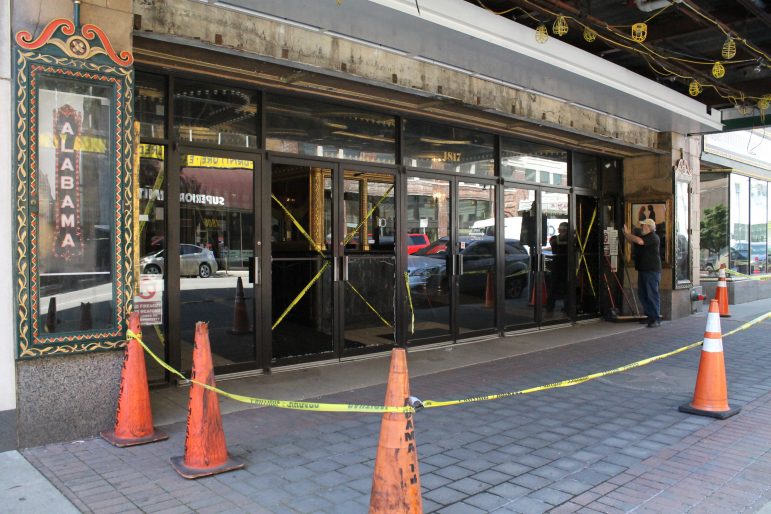 According to Woodfin, 14 buildings were burglarized, at least a dozen were damaged with broken windows and looting, and the fire department responded to more than 20 fires. Two local journalists were injured by protestors and 24 people were arrested.
"Birmingham, this is not us," Woodfin said during a press conference Monday. "This is not how we taught the world how to protest. Violence, looting and chaos is not the road to reform."
In response to calls for a stronger police presence Sunday evening, Woodfin said police were caught off guard and officers were outnumbered when demonstrators gathered at Linn Park. They did not initially intervene as protestors tore down a statue of former Confederate Navy officer Charles Linn and tried to pull down the Confederate Soldiers and Sailors monument that's been at the center of a legal battle between the city and the state for years.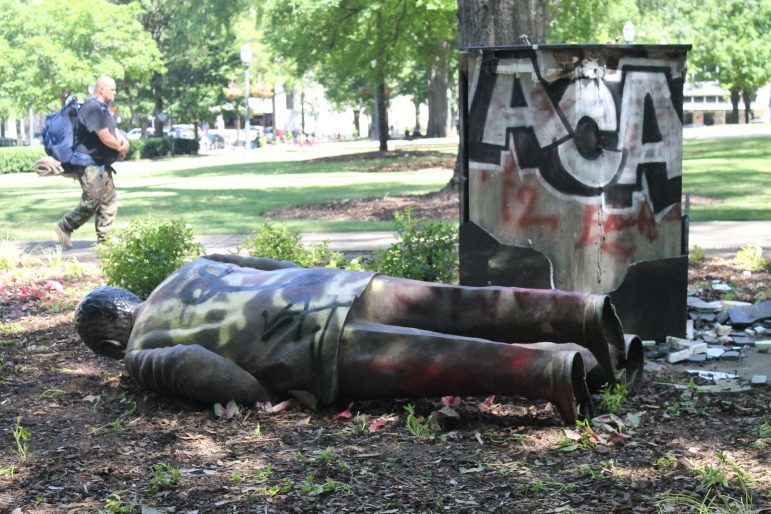 Woodfin said the city will bring down the Confederate Soldiers and Sailors monument as soon as possible to avoid more civil unrest. In a statement, Alabama Attorney General Steve Marshall said the state will file a lawsuit if the city removes the structure, but Woodfin said it is worth the potential cost.
The nightly curfew will be in effect until further notice. Woodfin said people who have to work in Birmingham past 7 p.m. should carry proof of employment. He said the city is requesting assistance from the Alabama Law Enforcement Agency to enforce the curfew. At this time, there are no plans to bring in the National Guard. In a statement, Gov. Kay Ivey said one thousand guardsmen are on standby statewide to respond to violent protests.
Birmingham State of Emergen… by Miranda Fulmore on Scribd