Birmingham City Schools Will Begin The Year Online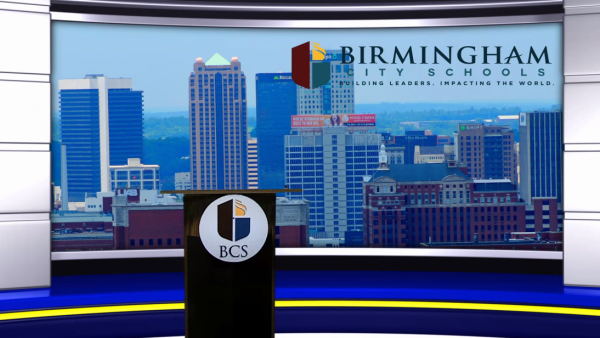 Students at Birmingham City Schools will begin the academic year completely online. During a press conference Wednesday, interim superintendent Mark Sullivan said BCS will implement its remote learning plan for the first nine weeks of the school year. Sullivan said school leaders will reevaluate conditions towards the end of the grading period. He said remote learning is the best option to maintain a safe environment for students.
"We have worked tirelessly to ensure that this online learning process is a process where students can get a quality education," he said.
Sullivan said BCS will provide students with a hotspot if they have limited or no internet access. The district has at least 25,000 students. Sullivan said BCS has invested more than $10 million on digital devices since the beginning of the pandemic and the school board is prepared to invest more if needed.
BCS joins a growing list of school districts that will begin the year with remote learning. Montgomery, Huntsville, Bessemer and Tuscaloosa recently made similar announcements as the coronavirus continues to threaten communities across the state.
School will start back Aug. 10 for students and Aug. 4 for teachers. All MPS students will be in a virtual learning environment for the first 9 weeks. Attached are answers to FAQs about reopening and virtual learning. Also visit https://t.co/OVEwUbmjX2. pic.twitter.com/S5fBjvjCj7

— MontgomeryCoSchools (@MPSAL) July 22, 2020
Sullivan's announcement comes less than a week after BCS officials announced four options to begin the school year. Sullivan referenced data from the Alabama Department of Public Health, saying it guided his decision that remote learning is the best option for teachers, students and staff.
BCS classes begin on August 24.