Alabama's Budgets In Good Shape Despite Economic Hit From The Pandemic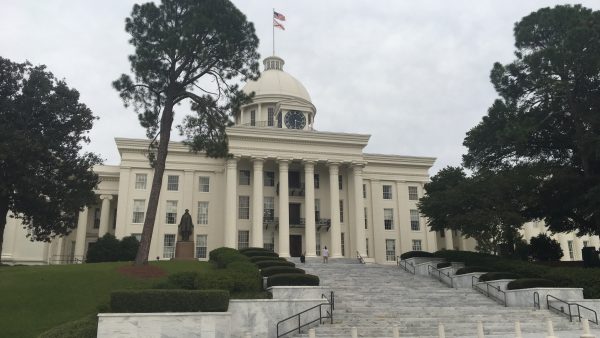 Like many states, Alabama's unemployment rate skyrocketed and the economy sputtered after shutdowns prompted by the coronavirus pandemic. Despite the economic turmoil, the state's two budgets are on reasonably good footing at the moment.
In a presentation to lawmakers last week, the Legislative Services Agency reported tax collections for the General Fund are up about 7% over the previous year. The picture for the Education Trust Fund won't come into focus until later in July because a major source of funds for Alabama schools is income tax. Alabama's governor, like the federal government, pushed back the tax filing deadline until July 15th.
LSA Budget Update – 7.9.20 by WBHM News on Scribd
"I won't say I was surprised," said Republican Rep. Steve Clouse, who chairs the House General Fund budget committee. "We've gotten ourselves in better shape than most states for a couple of reasons."
Robust tax collections before the COVID-19 shutdown helped. Since then, a jump in the simplified sellers use tax, essentially an online sales tax, made up for losses in oil and gas, lodging and other taxes. For the education budget, legislation passed in the wake of the Great Recession caps how much lawmakers can appropriate to schools, with any extra going to a reserve fund. Those reserves could be used to plug shortfalls in the education budget.
There was discussion of the possibility of a special session later this year to make adjustments to the budgets, but Clouse did not think that will be necessary. He believed the budgets will hold until February, when the legislature is scheduled to return for the next regular session.
Perhaps a bigger obstacle to a special session is the pandemic itself. Lawmakers finished this year's regular session while trying to implement safety measures such as social distancing. Clouse said having House members spread across the floor and the gallery made conducting the limited business on the agenda cumbersome. Trying to do regular legislative work would be "total chaos."
Alabama could still feel budget pressure, but in ways that predate the pandemic. The state is under a federal court order to increase staffing in its overcrowded and violent prisons.
"We've got a gun to our head by the federal judge," Clouse said. "There's only one way you're going to solve the prison problem and that's with money."
Prolonged unemployment could increase costs to Medicaid, which the state has struggled to fund in the past.