Alabama Democrats Celebrate Biden Victory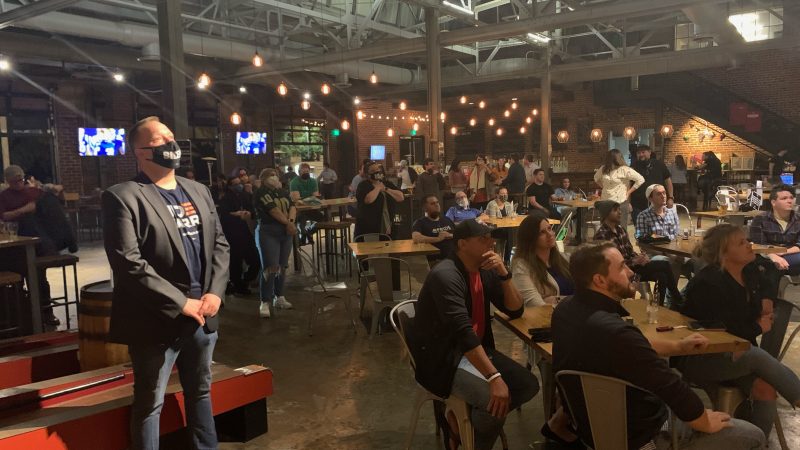 Democrats in Birmingham were jubilant Saturday night as they watched President-elect Joe Biden address the nation following his victory in the 2020 presidential election.
Dozens of members of the Birmingham Young Democrats gathered at Cahaba Brewing Company in Avondale to watch the historic speeches by Biden and Vice President-elect Kamala Harris.
First-time voter Caleb Neverson, 19, said he's hopeful for the country and relieved that President Trump won't be in charge for another four years.
"It's a very refreshing experience to actually have voted for the first time and have experienced the work of my vote," he said.
Josh Coleman, president of the Alabama Young Democrats, said it's time for Alabama to follow Georgia's blueprint.
"We're going to have to break the super-majority in the state house and state Senate," he said. "People are excited and we're ready to do it."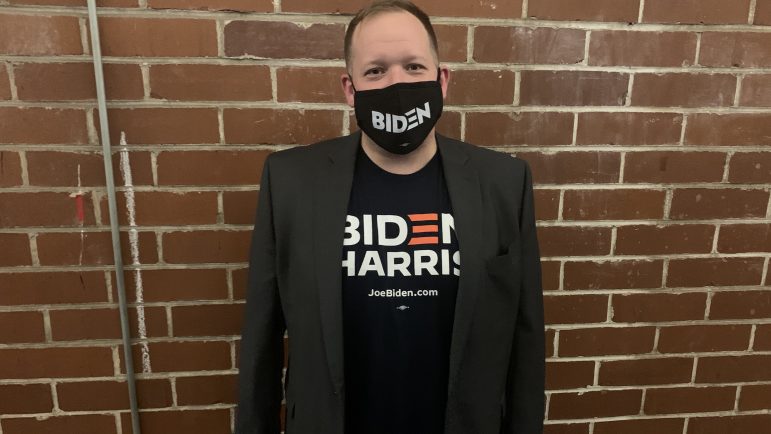 U.S. Sen. Doug Jones congratulated Biden in a statement, describing him as a man of integrity who will represent all Americans.
"Joe is the right person to begin to heal the deep divisions that have been exposed and exploited over the past several years," Jones said.
Earlier in the day, supporters of President Donald Trump gathered at the State Capitol Saturday to protest what they characterized as dishonest process, one that cheated the president of a chance at re-election. Trump said the election is not over and vowed to continue to mount legal challenges in court. They prayed and recited the pledge of allegiance.
The Alabama GOP did not recognize Biden's victory, but instead issued a statement targeting a variety of groups ranging from the national media to "elites and pollsters" for pushing what it called a liberal agenda. In the statement, Alabama Republican Party Chair Terry Lathan noted several voting irregularities under investigation, a claim that some other Republicans have made without evidence.
"We look forward to confirming that only legal votes were correctly counted – emphasis on legal," Lathan said. "Recounts and court proceedings are current and will take place."