State Republicans Criticize Doug Jones For Opposing Supreme Court Nominee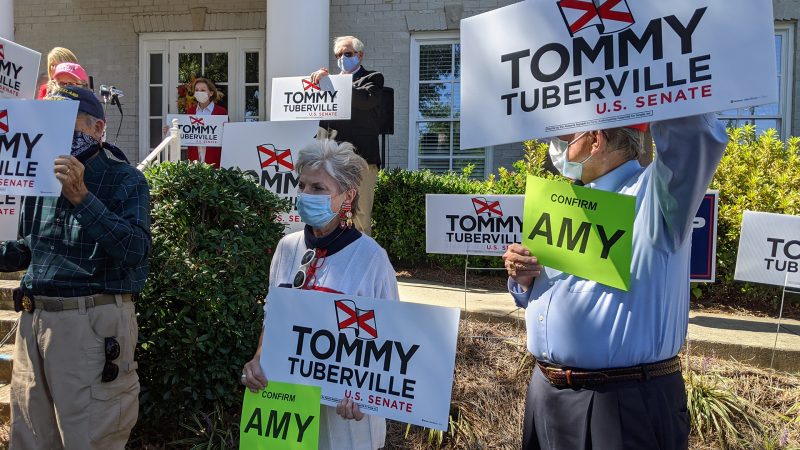 State Republican party leaders gathered in Hoover Wednesday to call out Democratic U.S. Sen. Doug Jones for opposing President Trump's nominee to the U.S. Supreme Court.
GOP supporters lined the steps of the party's headquarters holding campaign signs for Tommy Tuberville, the Republican former Auburn University football coach running to unseat Jones. Republican party Chairwoman Terry Lathan brought up Jones' voting record in recent years and said the senator does not represent Alabama.
"He has ignored the majority over and over again," she said.
Lathan said Jones is making Alabama look weak by refusing to consider Trump's choice to fill the U.S. Supreme Court vacancy left by the late Justice Ruth Bader Ginsburg.
Trump nominated Judge Amy Coney Barrett to fill the seat. Confirmation hearings are expected to begin October 12.
Jones has said he will not support any nominee to fill the Supreme Court vacancy before the November election, calling the move a "political power play."
Lathan said Jones needs to "do his job" and support the nomination.
"Meet with Amy," Lathan said. "Listen to her, at a minimum, and then decide on her credentials."