Advocates Call For Environmental & Racial Justice At North Birmingham Superfund Site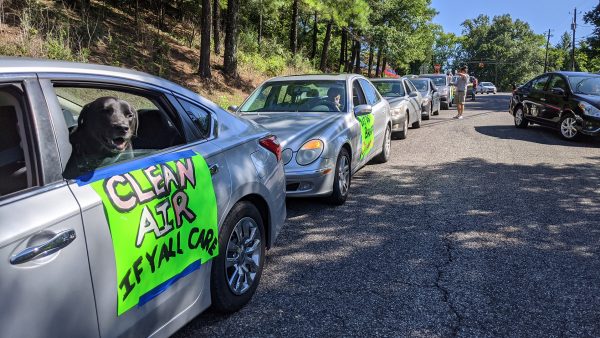 Dozens of cars decorated with signs and posters formed a procession through the 35th Avenue Superfund site Saturday morning. Members of the "Right to Breathe Caravan" called for racial and environmental justice as they traveled through Fairmont, Collegeville and Harriman Park, north Birmingham neighborhoods that have faced decades of industrial pollution.
Charlie Powell, founder and president of the advocacy group People Against Neighborhood Industrial Contamination (PANIC), helped organize the event with several other groups including GASP and the Birmingham chapter of Black Lives Matter.
"We been fighting this for years and we ain't been getting no justice," Powell said. "This is an environmental injustice and we want relief, and we just going to have to start taking to the streets just like everybody else."
The Environmental Protection Agency (EPA) declared part of north Birmingham a Superfund site almost a decade ago due to elevated levels of lead, arsenic and other carcinogens. The area is surrounded by industry, including two coke oven plants, steel producing facilities, quarries and asphalt batch plants. It was recently the subject of a federal bribery investigation involving a Birmingham lawyer, a Drummond coal executive and a state representative.
As part of the cleanup effort, EPA officials have spent years sampling affected neighborhoods and have removed contaminated soil from more than 400 properties. Powell said despite that, industry continues to pollute the area and many residents want the option to relocate to communities with cleaner air and soil.
This is included in a list of demands that the caravan group is proposing for state and local leaders. Advocates also want Gov. Kay Ivey to request to have the 35th Avenue site included on the EPA's Superfund National Priorities List, and they want the Birmingham City Council to establish an advisory environmental justice commission.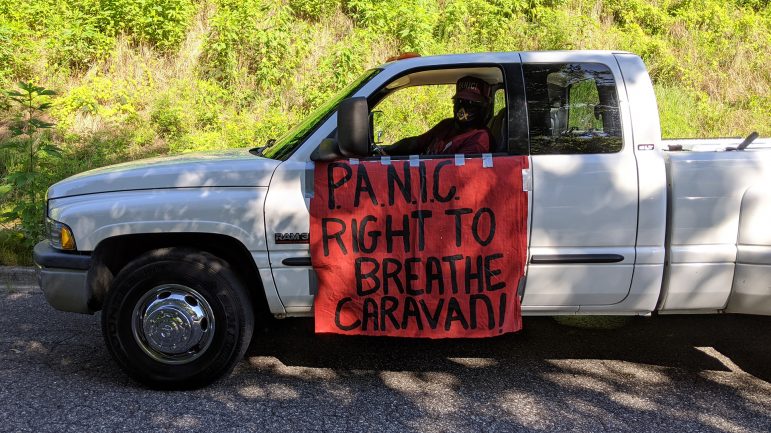 Michael Hansen, executive director of GASP, said the issues in north Birmingham have been festering for decades, lowering property values and increasing health disparities for the area's predominantly Black population. He said Saturday's event was largely inspired by recent calls for racial justice.
"The global uprisings after the murder of George Floyd presented an opportunity to highlight the way that environmental issues intersect with systemic racism and oppression," Hansen said.
He said the COVID-19 pandemic has also further proven the need for health equity, as data shows minority groups are disproportionately affected by the virus.