The Junction: Oasis Gardens Ensley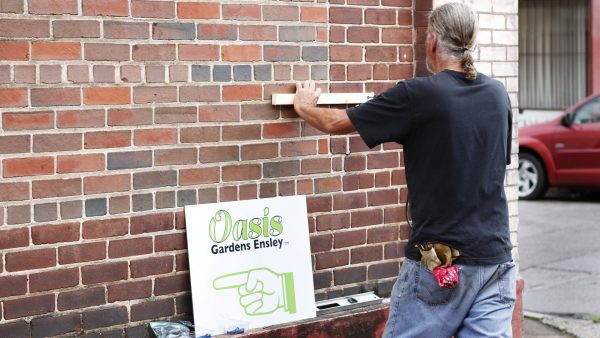 In an alley in downtown Ensley, Hank Layman is transforming a parking lot into something that's been missing from the community for years: a garden. In the latest installment of The Junction: Stories from Ensley, Mary Quintas speaks with Layman about his project.
When Hank Layman was a kid, he "just wanted to grow things."
"I would pick up little trees, and plant them here in Ensley," he says. "I just enjoy planting seeds, and watching them grow, and nurturing them, and bringing them to fruit."
Layman grew up in Ensley during a time when gardens were plentiful in the community. "It was much greener in that sense. There was life in the ground." There were many other signs of life too: "It was a very active city filled with businesses, restaurants, clothiers, shoe stores – everything that you might need." But, says Layman, "over the years, it has really suffered. When U.S. Steel left, the businesses folded up and went away. The residents moved out. And they haven't recovered yet."
Layman wants to do his part to help Ensley recover by creating "an oasis of fresh fruits and vegetables" in the community. For the first step in his urban agriculture project, Oasis Gardens Ensley, he's turning a former parking lot in the alley behind 615 19th Street into a community garden.
Transforming the lot has been both "challenging and rewarding" for Layman. When he first began working in the lot, he had to contend with incessant litter. The "No Dumping" sign that threatened a $500 maximum fine and/or imprisonment proved ineffectual.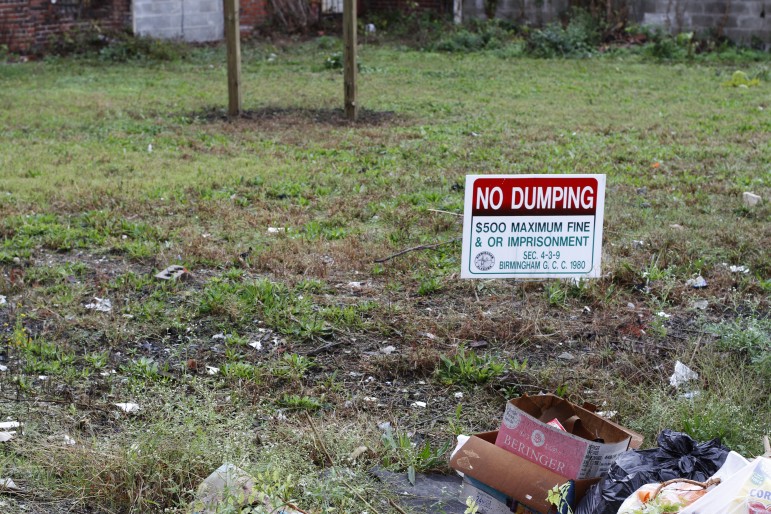 But since Layman replaced that sign with one that reads "Coming Soon: Oasis Gardens Ensley," the littering has stopped. "I believe that it's an encouragement that something good is going to happen," says Layman. "And they've respected it."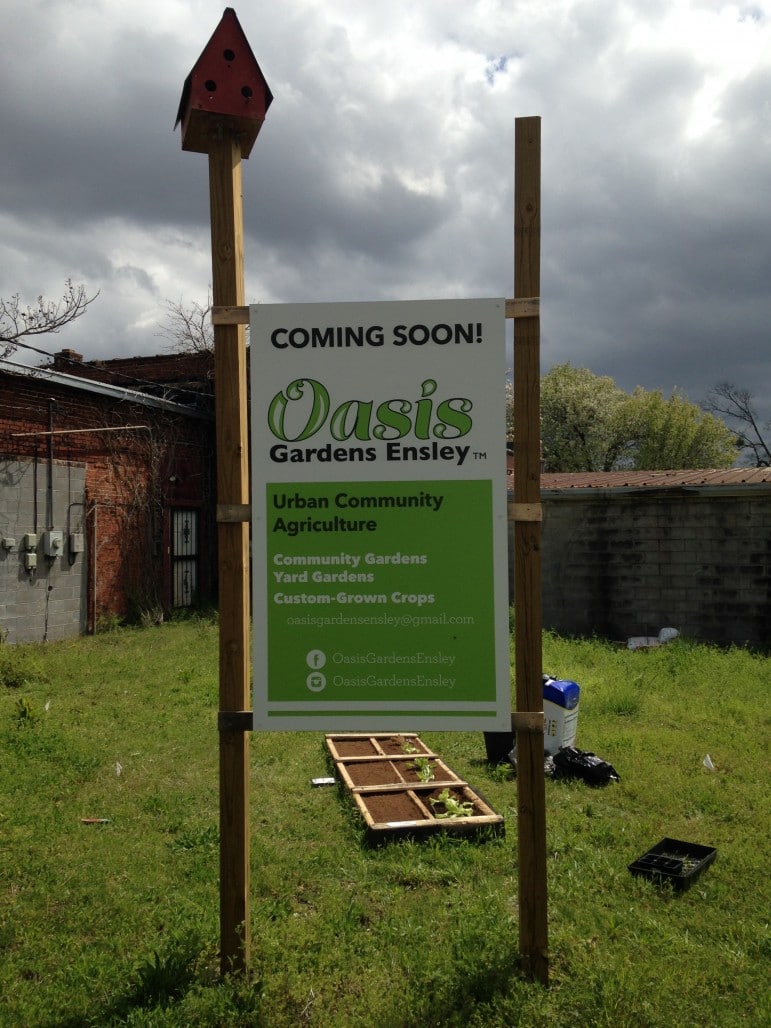 Another issue he's had to resolve is soil contamination from Ensley's proximity to industrial factories. Rather than planting in the ground, he uses concrete boxes filled with store-bought soil.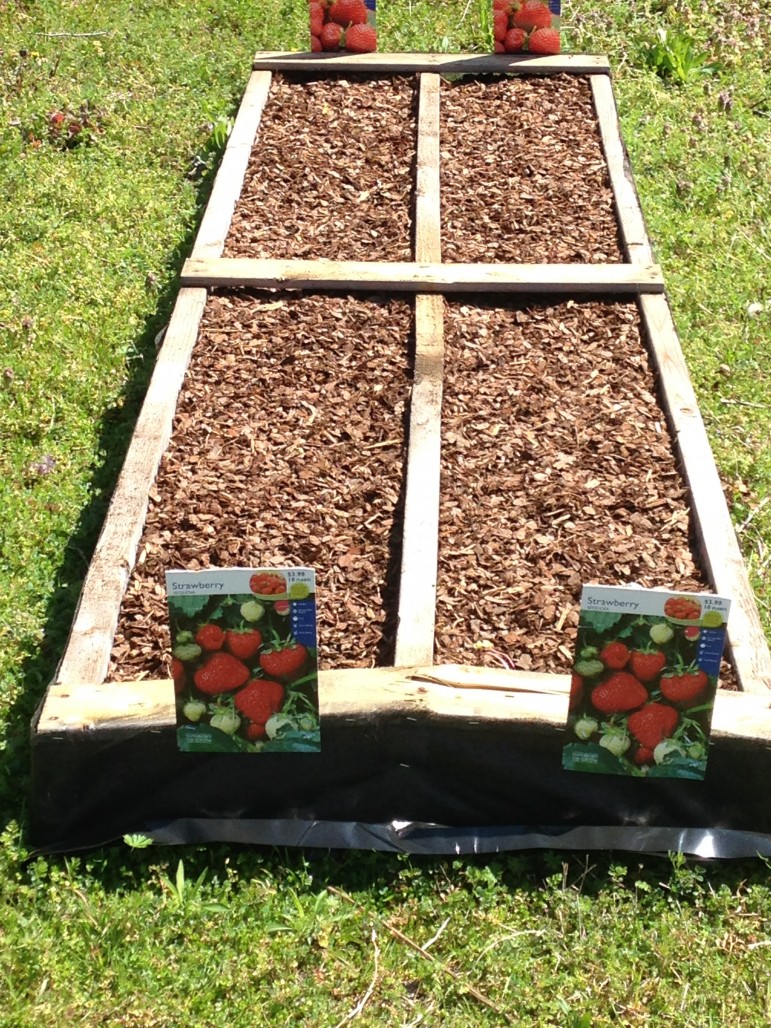 Layman is currently funding the project himself, but is soliciting donations from local businesses to help offset the costs of materials: "For $100, a business can pay for the purchase of the materials, and either plant it themselves, or donate it to the community – in which case I will plant it, and make it available to the community. When things are ready to pick, I can simply put a sign up: 'The corn is ripe; if you'd like a couple of ears, help yourself.' 'The tomatoes are ripe; help yourself.'"
Layman hopes this garden will be the first of many he'll cultivate throughout Ensley. He envisions gardens in the community's schools and housing projects, and "in people's yards. Not a major garden like this, but a raised box that they can garden if they're elderly, or if they're unable to get out. If they can walk into their back yard or their front yard, they can grow whatever they like."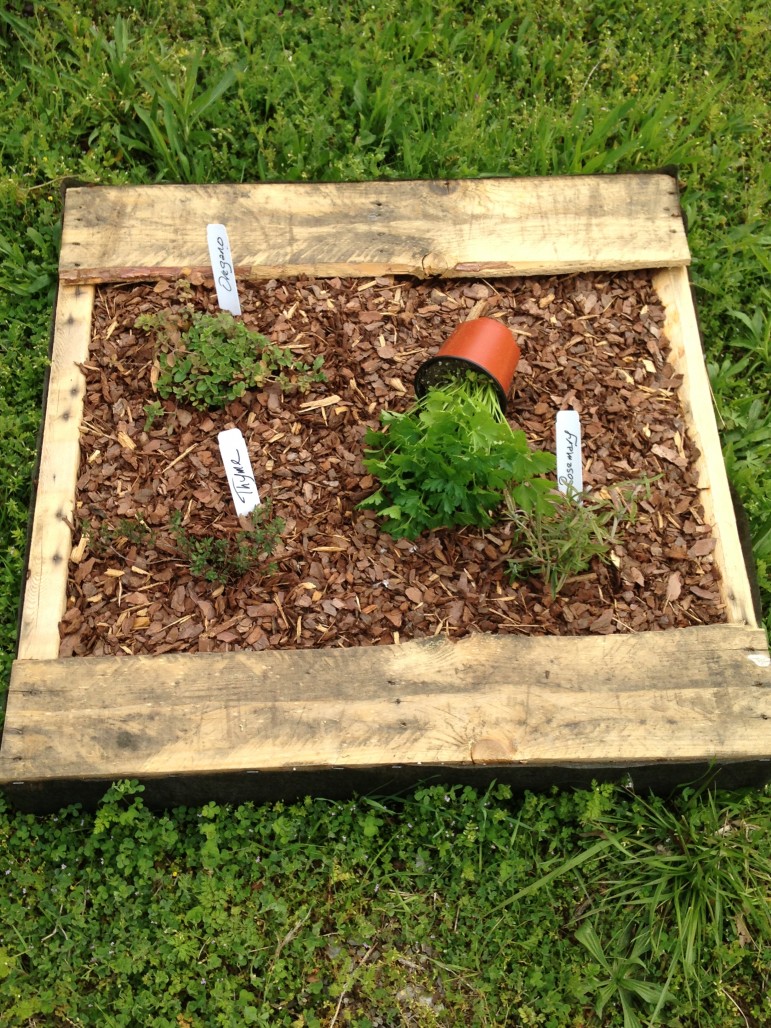 Layman says community members seem "both interested and excited" about Oasis Gardens Ensley. When he works in the lot, "People stop in their cars and talk to me, or walk by and greet me, and ask me what's going on. They say, 'I grew up helping my granddad in his garden.' Suddenly it's something new again. There haven't been gardens in Ensley in many, many years."
This story is part of The Junction: Stories from Ensley, Alabama. For more about the project, visit junctionstories.com. The Junction is produced by Mary Quintas, and brought to you by WBHM and Finding America: a national initiative produced by AIR, the Association of Independents in Radio, Incorporated. Financial support comes from the Corporation for Public Broadcasting, the Wyncote Foundation, the John D. and Catherine T. MacArthur Foundation, and the National Endowment for the Arts.