Michael Harrington Wins the Public Radio WBHM 90.3 FM Artist Challenge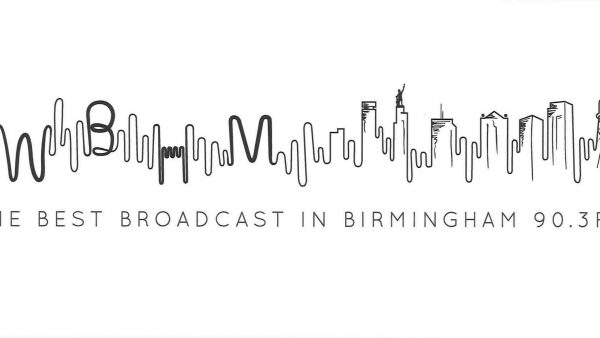 Michael Harrington has been voted the winner of the Public Radio WBHM 90.3 FM Artist Challenge. Harrington's design will be featured during WBHM's Fall 2015 Fund Drive and is the sixth in a series of collaborations between the station and local artists. Runners up are co-designers Joey Seales and Jared Ragland of Birmingham and Diana Hiott, who lives in Chilton County.
The contest, launched by WBHM this past July, attracted a large number of entries from throughout North Central Alabama, and Harrington's design was one of three chosen as finalists by WBHM's Friends Board and Junior Advisors. WBHM's listeners were then asked to vote for their favorite to be the winning design. Harrington's winning submission will appear on a glass given as a thank-you gift from the station for contributions of $90 or more during WBHM's Fall 2015 Fund Drive, which will be October 14-24, 2015.
"I was inspired to enter this contest because WBHM has always been a very constant part of my life," says Harrington. "Most radio stations have an empty disconnect between the station, programs, and the listeners, but WBHM has a genuine, personal interconnection and relationship between the programs we hear and the city in which we live."
WBHM's Fall 2015 Fund Drive will be the second of only two drives this year. Listener support is WBHM's chief source of funding, and the station's goal is to raise $250,000 during this campaign. These donations support the award-winning news and entertainment programming broadcast by WBHM every day, as well as the Alabama Radio Reading Service for the blind and print-impaired.
"We are committed to more programming and less on-air fundraising, but we can only do it with the community's help," says Scott Hanley, WBHM's general manager. "By choosing to support WBHM financially, our listeners will help us serve the community better now and into the future as we expand public radio in Birmingham and North Central Alabama."
In addition to listener donations, the station also receives significant funding the Corporation for Public Broadcasting, various grants, business underwriting and donations of vehicles. Donations may be made in advance and during the drive by calling 800-444-9246 or online.