Spurred by slow deportation wait times, Louisiana ICE detainees attempted a hunger strike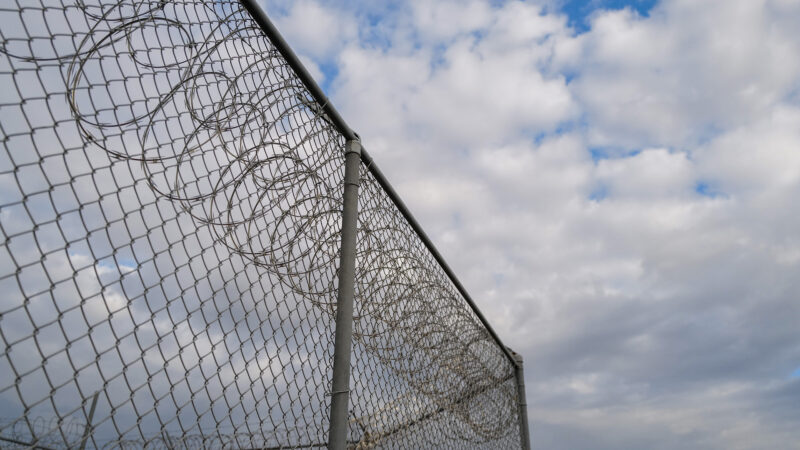 Roughly 300 detainees in a Louisiana Immigration and Customs Enforcement detention center in Jena attempted to stage a hunger strike recently, according to a press release from Detention Watch Network.
The group refused breakfast on Feb. 27, demanding that grievances over deportation wait times be addressed.
A detainee, who is going by the alias Julio for fear of retaliation for speaking out, said people are being deported a month and a half to three months after they receive their final deportation notices.
"We don't want people to stay that amount of time," Julio said. "That's why we're doing the hunger strike."
But after only two days, the attempted strike ended. Spokespeople from ICE and from GEO Group — the company that operates the facility — refute that a hunger strike took place at the detention center. Both groups in separate emails cited ICE's Performance Based National Detention Standards, which classify a hunger strike as detainees refusing meals for 72 hours or nine consecutive meals.
ICE did not directly address the question of long waits for deportation but sent information about how complex the process can be.
"Enforcement and Removal Operations is focused on smart, effective immigration enforcement that protects the homeland through the arrest and removal of those who undermine the safety of our communities and the integrity of our immigration laws," an Ice spokesperson said in an email.
Julio said detainees' cases have constantly been held up in immigration courts, with many having their court appointments canceled or rescheduled. He does not think that practice is fair.
"We're locked up and we want to see results," he said. "So sometimes we raise our voices and talk [and] try to get attention."
Julio said the hunger strike attempt was also organized due to detainees not receiving adequate personal hygiene items — specifically, shampoo, toilet paper, toothbrushes and toothpaste — sometimes waiting for hours for toiletries that they need to get clean for the day and not having bags for trash on the weekends.
"People get up early at 7 a.m. and they don't bring things till 2 or 3 p.m. On weekends, [we] don't have anything," Julio said. "We have to push them to bring us what we need."
He also said that there are leaks in the building's structure that let rainwater drip onto detainees' beds.
In an email, a GEO Group representative said the detention center "provides regular distribution of hygiene products to residents twice a week and provides refills on an "as needed" basis as required by ICE's Performance Based National Detention Standards. The spokesperson also rejected that the detention center is not maintained well and said once the facility learned of the leaky roof they initiated and completed a work order to fix it.
Julio said facility staff has said they would provide hygiene products more frequently. He and other detainees are waiting to see if that happens before organizing a future strike attempt.
Louisiana immigrant detention facilities have seen several hunger strikes from detainees in recent years, including one at the Central Louisiana ICE Processing Center in 2019, in which five detainees were force-hydrated after refusing to eat for two months. In 2020, mass hunger strikes at Pine Prairie ICE Processing Center and Winn Correctional Center were reportedly quashed with the use of pepper spray and alleged excessive force.
This story was produced by the Gulf States Newsroom, a collaboration among Mississippi Public Broadcasting, WBHM in Alabama and WWNO and WRKF in Louisiana and NPR.