Jefferson County approves $5 million toward construction of amphitheater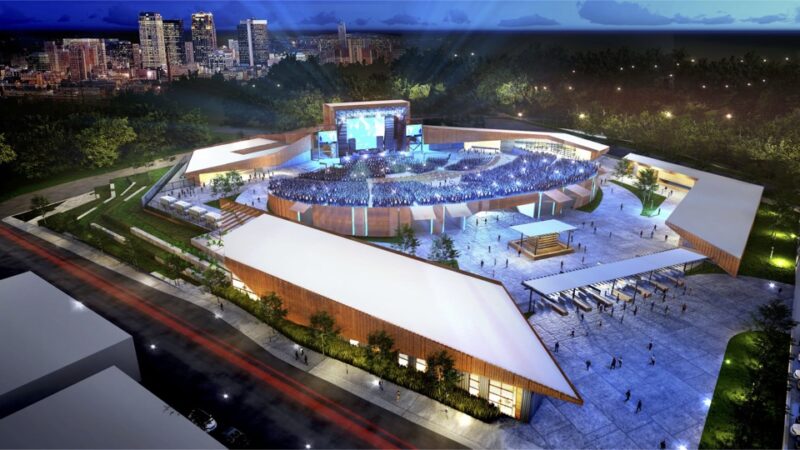 The Jefferson County Commission Thursday approved the next step in making a 9,000-seat, $50 million amphitheater part of The Star Uptown development on the campus of the former Carraway Hospital.
A $5 million contribution from the county's economic development fund goes toward building the event venue. The county also approved a guarantee to cover any shortfall on the project up to $10 million.
The matter was approved on a 3-1-1 vote with Sheila Tyson voting no and Lashunda Scales abstaining.
The panel vote came after citizens – mostly residents of the area where the venue will be built – voiced their concern about the future of their community. Those concerns included lighting, streetscapes and parking during events at the amphitheater and nearby properties at the Birmingham-Jefferson Convention Complex, including Protective Stadium.
Scales responded to citizen comments by alerting them that those concerns should have been presented to the city of Birmingham before it approved its part of the project.
"The city should have already addressed this before it came to us to ask for financial support," she said. "That's why the president (Jimmie Stephens) keeps emphasizing that … the county commission is supporting an amphitheater. The community development portion of it is the responsibility of the city.
"This conversation should have taken place at the city," Scales continued. "The city should have made sure that you all know … because they're putting up the majority of the money."
Tyson said the concerns expressed by residents should have been part of a contractual agreement.
"If it's not in black and white in writing, you have no legs to stand on," she said.
The development sits in Tyson's commission district. Scales, whose district includes the nearby Norwood Neighborhood, repeated her concern of an apparent lack of minority involvement in the project.
"You have no African American, no women-owned business, no persons that have disabilities that I'm aware of that is participating in this project," she said. "I'm gonna tell you where you need to go back and get your answers from, right across the street. I'm really kind of getting fed up with every time we come in as a support, it starts from there but it never ends there. It looks as though we are the driver (but) the city of Birmingham is the driver."
Tyson said the project is set to include four parking decks. Stephens said plans for the development includes a 30,000-square foot grocery store.
"Good gracious, the community certainly does need that," he said. "I'll give you our word that we will do whatever we can to have the moral persuasion with the developer and with the city of Birmingham and operator, Live Nation. We will do what we can. But once we pass this, we've done what we need to do and it's up to them to fulfill their obligations to the community and for the operation of the (amphitheater) itself."