How TikTok and the South's urban legends opened new doors for Alabama's Joshua Dairen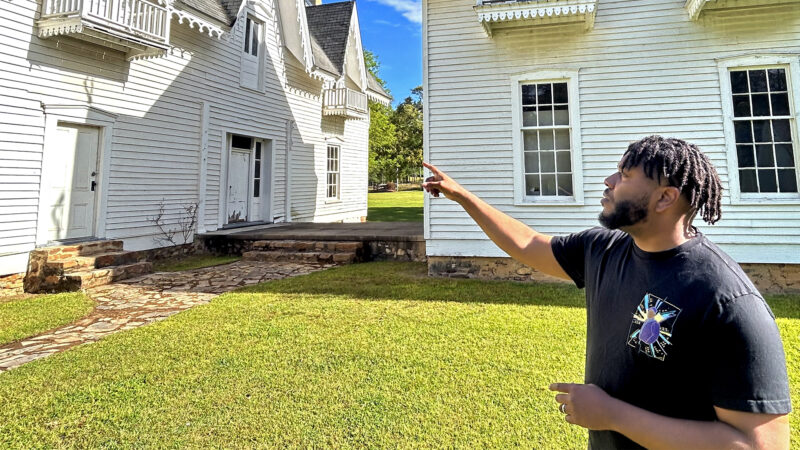 On a beautiful Saturday morning at the Spring Villa Campground in Opelika, Alabama, the sun has just risen and birds are chirping loudly. A gentle breeze pushes swings on a nearby playground and sways a flag flying from a pole. In other words, it's a perfect day to go camping.
However, Spring Villa's main attraction on this day isn't camping. It's the Penn Yonge House — a 150-year-old white Antebellum mansion in the middle of the grounds. It also happens to be home to an unsettling urban legend —one that Auburn native Joshua Dairen, a content creator and paranormal researcher who specializes in covering urban legends and hauntings in the South, knows all too well.
"According to legend, an enslaved man waited in the nook of a staircase for his master to come downstairs. And that's where he allegedly took his life," Dairen said while looking over the grounds.
Dairen said stories around the home's alleged haunting include people reporting the sounds of a phantom piano and seeing a blood spot that won't wash away inside of the mansion. But, it turns out that the legend isn't true. Dairen said some of the historical facts don't add up — the biggest detractor is that historical records show the mansion's former owner, William Penn Chandler Yonge, actually died of natural causes.
"It's one of the things that makes urban legends special in a way because they tend to take a life of their own," Dairen said.
The urban legend around Spring Villa and the Penn Yonge House is special to Dairen because it's basically where his journey over the last year began. Last summer, it was the subject of one of the first TikToks Dairen produced to help grow his social media brand.
But even Dairen couldn't have imagined that talking about ghost stories, historical hauntings and cryptids would lead to the success he's seen. He's amassed a loyal following, has been featured in a documentary and will soon team up with one of his idols on a paranormal project.
Now, he wants to open the door for others.
Spooky beginnings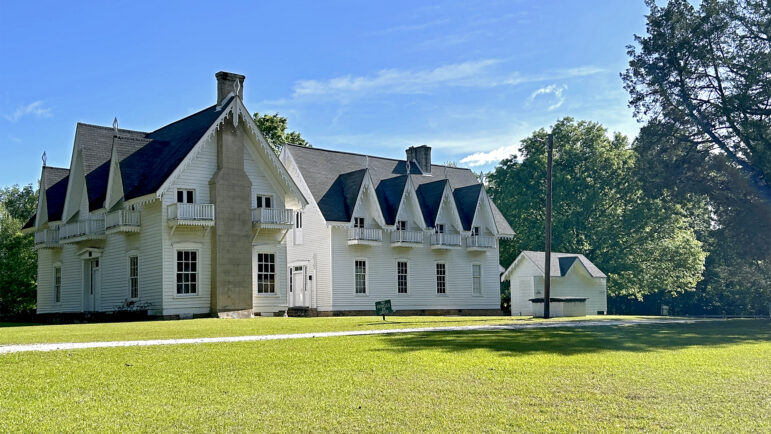 Dairen graduated from the University of Alabama at Birmingham with a degree in communications in 2016. He's always worked in media professionally, but content creation has also been a personal hobby, too.
He began posting on TikTok in 2020 after the app exploded in popularity, but he didn't start creating content focused on his two loves — the paranormal and urban legends — until last year.
"As I was kind of looking on TikTok and seeing the type of content that people created, I realized I could do that same thing too, and that's actually what I wanted to do," Dairen said.
Dairen's interest in the paranormal started off as a childhood fascination, citing television shows like "Ghost Adventures" and "Ancient Aliens" as some of his favorites that sparked his interest. When he first started making his brand of Southern urban legend TikToks, he said he based his videos off accounts that shared interesting facts — like a low-tech History Channel — but he put his own spin on it.
"I saw a space where a lot of these Southern urban legends should be told," Dairen said. "Especially in my hometown, because there's so many, but we know so little about them."
Dairen's growth started modestly. He gained 1,000 followers after posting just four videos, but once he started posting them regularly, his following grew to 2,000, and then to 5,000. Now, one year later, he's amassed more than 150,000 followers.
This newfound fame has led to opportunities like creating videos about Alabama history for AL.com's vintage section and being a guest speaker on paranormal podcasts. He was also featured as an expert in a documentary about the world's scariest places that will be released on the streaming platform Tubi later this year.
But Dairen said his content isn't just here to shock people, he's also here to teach them. He knows that some of the topics he covers can be heavy, especially since the history of the Deep South is dark. He also believes this is the reason why so many of the stories he covers aren't well known.
That's why it's important for him to find a balance between historical urban legends like Spring Villa and lighter topics, like cryptids — creatures that people believe exist, but their existence hasn't been proven. Think Bigfoot, or the Alabama "White Thang."
"I try to be as thoughtful as possible because for one, just being a Black man in general, I'm always going to approach some of these stories that have to do with like enslaved people a little bit differently than I guess the field has typically," he said.
Connecting with a childhood idol
Among Dairen's followers is paranormal researcher Amy Bruni — best known for her work on the TV shows "Kindred Spirits" and "Ghost Hunters."
Bruni, who Dairen lists among his childhood idols, said she was initially a little skeptical of the explosion of online paranormal research creators because some of them relied on clickbait tactics to get viewers. But emerging creators like Dairen have made her hopeful for the future.
"In the last couple of years, I've noticed this whole new group of people who are just really into the paranormal, the strange, and folklore and legends, and they do their due diligence, they do amazing work," Bruni said.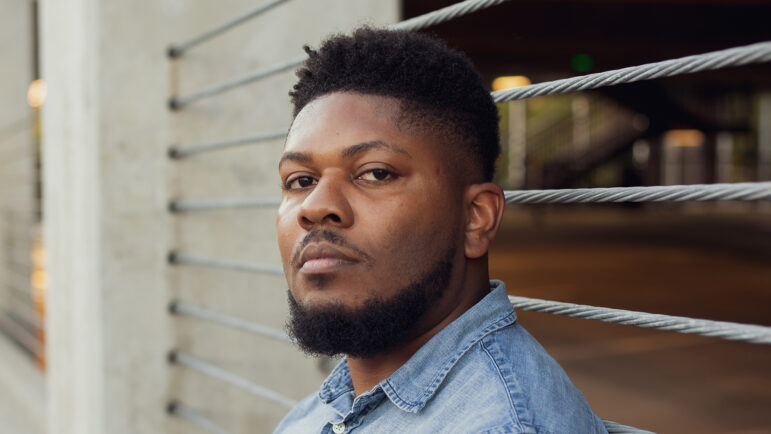 Bruni said she was first introduced to Dairen's work after a friend sent her a few of his videos. As someone who's based in New England, Bruni said she wasn't familiar with some of the Southern stories Dairen was sharing, and his thoroughness won her over.
"I was learning new things and I was struck by his delivery, but also how much work he put into his storytelling and his recounting of these things," Bruni said.
In addition to creating content about a region that typically receives less coverage, Dairen is also one of the few Black creators in this space. Paranormal research has been a historically white-male-dominated field, with little diversity. But social media — especially places like TikTok — seems to have leveled the playing field.
"I think that we're seeing a lot more diversity because of social media …everyone has access to that," Bruni said. "And so many great voices are coming forward because of it."
Dream collaborations
Now, Dairen is joining Bruni as a guest speaker for her company "Strange Escapes." The company hosts spooky vacations all across the country. Next month, Dairen will be giving a talk during a trip in Missouri at the Belvoir Winery, which used to be an Odd Fellows asylum.
"He's going to do his first talk there with us and then we'll see if we can have him on some more after that," Bruni said. "But I'm excited to see people meet Josh and see his work firsthand."
"Strange Escapes" isn't the only collaboration Dairen has in his future. In October, he'll return to his alma mater to host UAB's "Haunts and History: The Reality of Urban Legends" webinar, focusing on the rich history of folklore and urban legends in Alabama and the South and the art of storytelling.
Dairen said his goal is to expand his reach beyond TikTok through documentaries and paranormal investigations. But, more than anything, he wants to continue to be an advocate for diversity in the field. He hopes he can inspire others to follow in his footsteps.
"I think that there's a big landscape and I think there's more than enough room at the table for me to sit there and also invite other people into this space," he said.
This story was produced by the Gulf States Newsroom, a collaboration between Mississippi Public Broadcasting, WBHM in Alabama, WWNO and WRKF in Louisiana and NPR.