Birmingham school aims to bring Montessori to Black families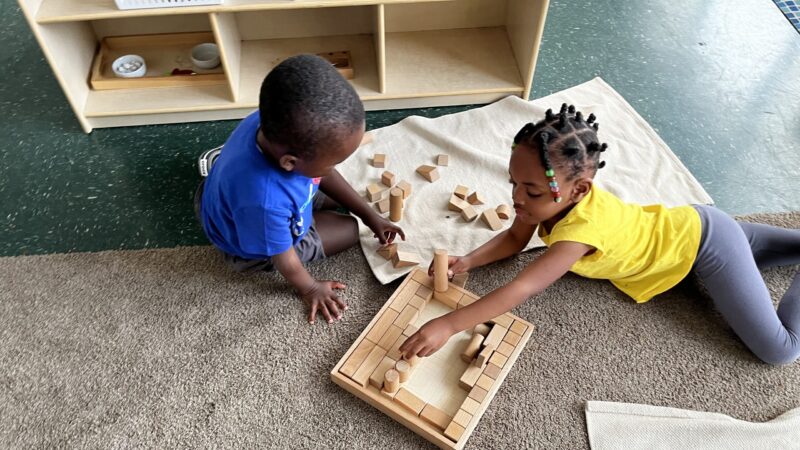 A handful of kids are laid out on carpets in a bright classroom with classical music faintly playing in the background. There are stations set up around the room for each child to work on their own project.

"I always say the beauty of Montessori is captured in the materials and the shelves and the light in the play. It's like all the things that make this environment beautiful," said Courtney Davis, the founder of Urban Community Montessori.
Urban Community Montessori is a private school in the Titusville neighborhood that appears to be the only Montessori school within Birmingham city limits.
In Montessori, students are free to move to where they want in the classroom and they each have their own plans for the day with their teachers to help guide them. So while one student works on fractions another can draw or practice reading.
UCM currently has 19 students, but Davis said they plan on doubling that next year. The school mostly serves Black and brown families in Birmingham, which is not typical for Montessori in this region.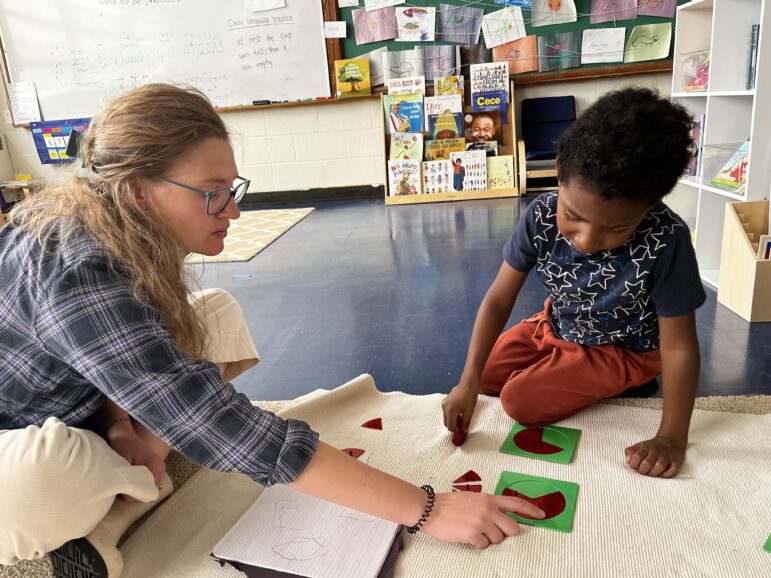 Montessori started in the early 1900s in Italy — with the cornerstone being that children have a natural desire to learn and absorb knowledge from their surroundings. The first Montessori school was opened to educate poor and disadvantaged children. But when the method came to America, it catered to the upper class.
Today, Montessori is still associated with wealthy and white families. The same is true for Birmingham.
"Majority of the Montessori schools here are in over-the-mountain locations in Hoover, in Helena, in Chelsea," Davis said. "They're all places that are not accessible to families living in the city. And we know that Black and brown communities are mainly in Birmingham City."
After working in local Montessori schools for over a decade, Davis opened this school two years ago partly because she didn't see a lot of diversity in those classrooms.
"We used to have an ongoing joke that the only true diversity were the staff's children and that was because the school was not accessible to everyone." Davis said.
Besides location, she said high tuition kept a lot of families in Birmingham proper away from Montessori.
"I believe in being fair," Davis said. "I've opened this school up so that Black and brown communities can see that, number one, that someone who is Black cares about Black children. And that this opportunity is missing, and that it is now accessible within the city limits."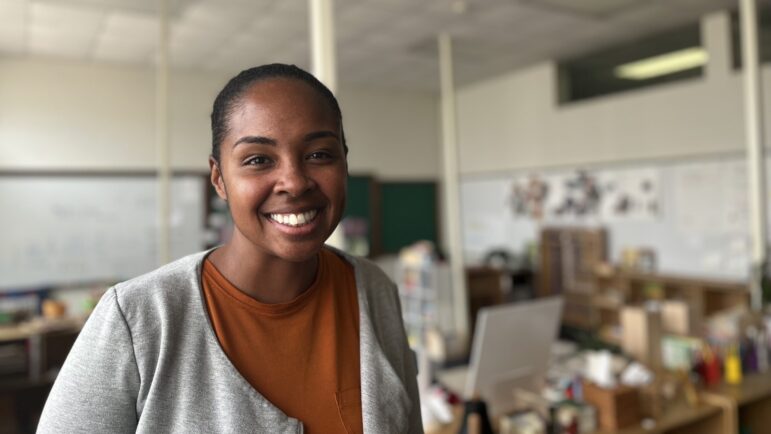 UCM offers sliding scale tuition based on family income. Davis knows Montessori is not for every child or family, but she does a lot of work to encourage families to try it.
Toni Greene said she's seen her children flourish in Montessori in school and at home. She has twin boys enrolled in the pre-K classroom at UCM.
"The best benefit is the independence that my children have. They're four, and they can fold clothes," Greene said. "They're four, and they know how to wash dishes. They become a part of our household economy, an ecosystem, essentially. And they're not only a part of it, but they're participating in it and they want to. And that's because of what's been instilled in them at school."
Greene went to a Montessori school when she was a kid and says it shaped her into who she is. She wanted to give that experience to her children but didn't want them to be the only Black kids in class. UCM was a perfect fit.
"[Davis] has done a beautiful job in creating a space where you don't have to choose between quality education and exposure to your culture. We get the best of both worlds," Greene said.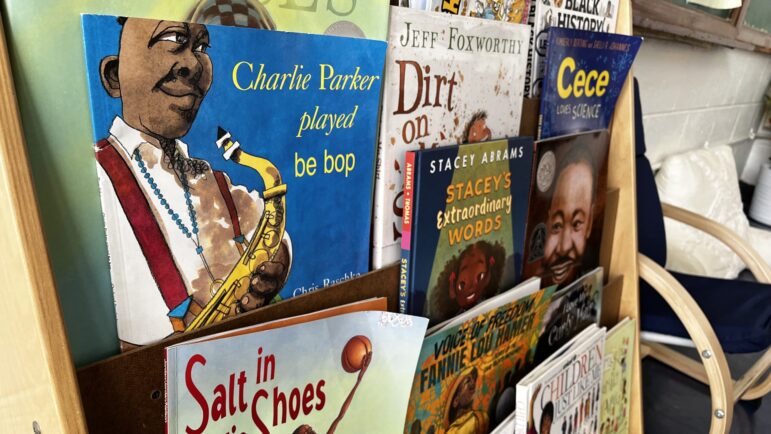 "So it's something that I know that has given my children the self-confidence to be able to take on the world without fear."
In his classroom, Greene's son Ryan gets his own snacks and chooses his own lessons. He said his favorite thing to do at school is go outside.
"I like to find nature and find some different kinds of caterpillars," Ryan said in his toddler drawl.

Greene says Black and brown children also benefit from Montessori because it can protect them from challenges they may have in traditional public school settings.
For example, Black students are more likely to be disciplined in school than their peers.
That, and other challenges worried Kia Davis, another parent at UCM. Davis said finding a school that fit her family was daunting. When they tried regular public school the large class sizes and then the pandemic were a lot to handle.
"We did that for about two months," Davis said. "All respect to the teacher, she was fantastic. But then COVID resurged and they had to go back virtual and that just wasn't a good option for us. So we took the year off in that year. I just said to myself, there has got to be a better way."
For her family, that was Montessori. Davis said it was a learning curve because she had no knowledge about Montessori before choosing UCM, but now she's all in.
"I am hook, line and sinker into the Montessori lifestyle," Davis said. "I think that the Montessori style is really befitting of our children. I think that. I think it encourages their curiosity. I think it encourages their perspective in the world. And I think because it is coming from a place of acceptance and not having to make them fit into a box, I think that's really important for our community."
Davis thinks more Black families should consider Montessori. At Urban Community Montessori she's seen her daughter become more assertive, confident and grow a lot in learning.
She can do that with kids who look like her.