At Lovelady Center, women find hope after surviving fentanyl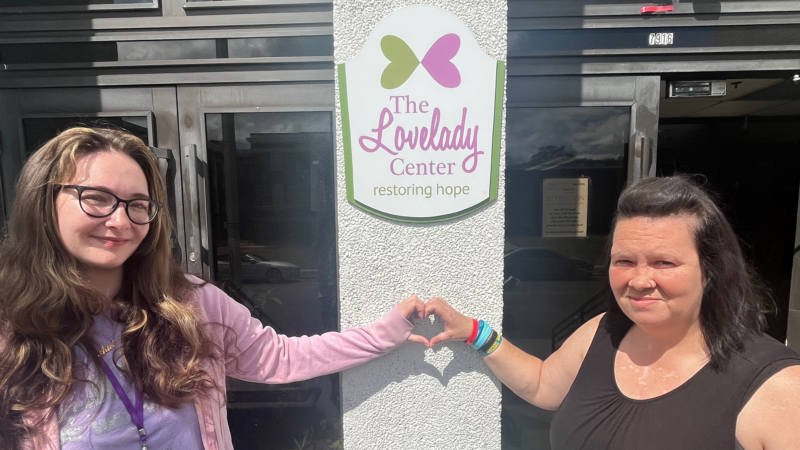 A record number of people are dying from drug overdoses in Birmingham, largely related to the spread of fentanyl, a powerful synthetic opioid. Despite the bleak statistics, individuals who've experienced substance use disorders say there is hope. At residential programs like the Lovelady Center in East Lake neighborhood, some find the support they need to heal. Below, four women enrolled in the program share their stories of addiction and recovery.
Jaylen Warren, 24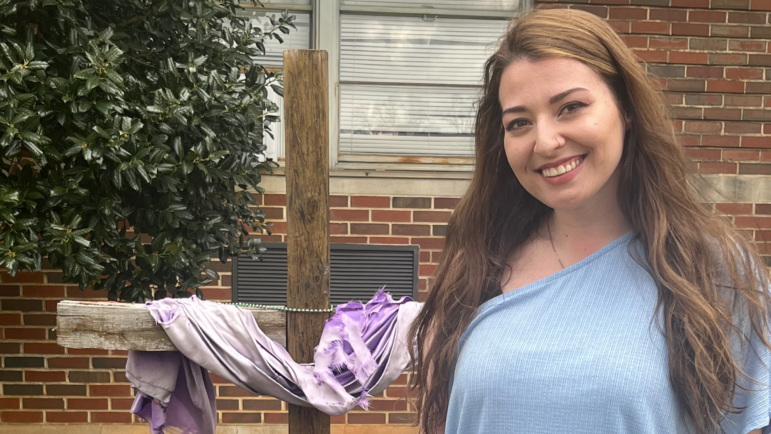 I'm currently staying at the Lovelady and absolutely love it. Unfortunately, an immediate family member of mine actually showed me what fentanyl was the first time and it was more or less like it numbed me and like I didn't care at all, about my life or my well-being. So I would do anything for fentanyl.
I'm so much better than I was, but I can say long-term-wise, sometimes you'll wake up in the bed in the middle of the night and you may think about it, your mouth may water, and you just have to find hobbies and stuff to get your mind off of it. My family, they still love me, but I know that when it comes to trust, I don't have their trust yet, and that takes time. But having a good support system's number one key, having people that hold you accountable for your actions and just loving who you are no matter what.
Ariel Brock, 29
I feel like I'm tired of losing my loved ones to this. For a couple of years, actually, I stayed away from my own brother because I knew that he was using. I just thought he was using heroin. But, you know, it got to the point a few years ago, all you could find was fentanyl. And so he got on that. And when I got the phone call that he died, just all that shame and all that guilt came pouring in because I felt like it was my fault, because I'm the one that introduced opiates to him. And so I was angry at God and I was angry at myself. And I relapsed.

Addiction does not limit itself to any home or any community. It doesn't limit itself to any family. It doesn't care what kind of car you drive. It doesn't care which church you go to. It's here. These are the times we're living in.
Taylor Studdard, 27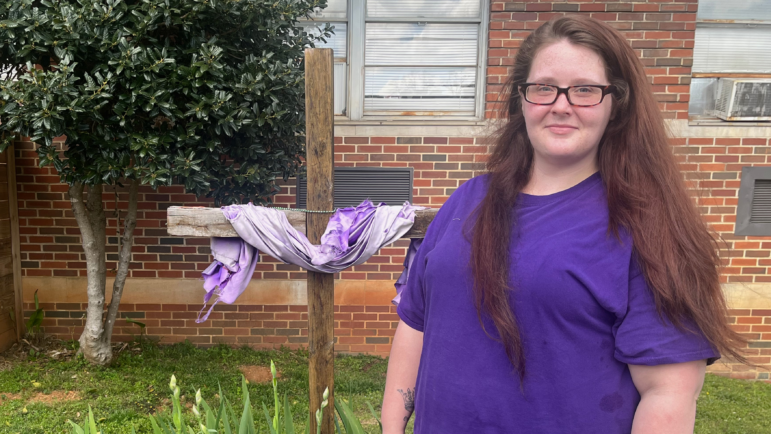 I was doing heroin at first, and I got to the point where it wasn't doing anything for me. So I turned to fentanyl and it ruined my life. I'll be honest with you. I lost my kids. I lost my family. And I was to the point where I was living off the streets, bouncing around from house to house where I could stay. I'd have to say my lowest point was when I overdosed in front of my kids and my mom.

Trying to get sober, it's hard in the beginning. But once you get past the beginning and actually get everything out of your system and clean, it gets easier. It really does. I have to finish this program out in order for me not to go to prison. And I'm doing it. I'm blessed. Honestly, if I wouldn't have got arrested when I would have, I probably would be dead right now.
Nina Miller, 42
I done drugs for years, for over 20 years and I've done heroin. But it wasn't like this. And then when I got a hold of the fentanyl, the day that I come here, I overdosed on fentanyl and my own son found me in the bathroom. And that was, the look on his face. No one's child should have to go through that.

My mom was always the type that she couldn't understand why I was doing it. Just be there for them because, I mean, it hurts bad enough, but when your family just throws you away and they're like, "You're never gonna get help. You're nothing. You're never going to be anything." That makes it a lot worse. Just be there for them, love them.
If one person can hear this and it save their life, one person. It's just not worth it. It's just not.

Cody Short contributed to this reporting