Alabama sets July execution date as state resumes lethal injections after a series of problems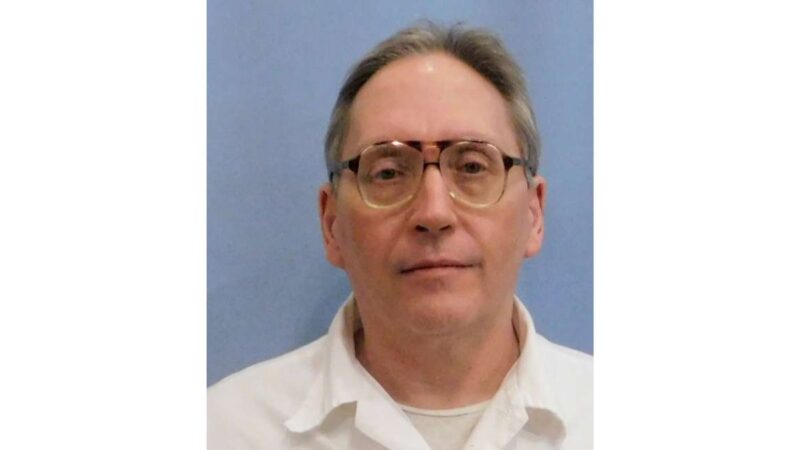 MONTGOMERY, Ala. (AP) — Alabama Gov. Kay Ivey on Tuesday set a July date for the state's first attempt at a lethal injection following a series of troubled executions.
The governor's office set a time frame for the execution of James Barber that will begin at midnight on July 20 and expire at 6 a.m. on July 21. The 30-hour window is designed to give the state prison system more time after two most recent executions were called off because of trouble with intravenous lines.
It is the first lethal injection scheduled in the state after Ivey paused executions last year to conduct an internal review. The review resulted in a change to do away with a midnight deadline to get the execution underway, giving the state more time to establish an intravenous line and battle last-minute legal appeals by the inmate.
Under the new procedure, the governor sets a time frame for the execution after the Alabama Supreme Court issues a death warrant. Previously, the court would issue a death warrant that was good for a single day and would automatically expire at midnight. Some inmates were granted a temporary reprieve when the state was unable to get the execution underway before midnight.
Barber was convicted of the 2001 beating death of 75-year-old Dorothy Epps. Prosecutors said Barber, a handyman who knew Epps' daughter, confessed to killing Epps with a claw hammer and fleeing with her purse. Jurors voted 11-1 to recommend a death sentence, which a judge imposed.
Ivey in November requested a halt on executions and ordered the Alabama Department of Corrections to conduct an internal review of execution procedures after the state called off two lethal injections because of difficulties establishing IV access.
Alabama prison officials in November called off the execution of Kenneth Eugene Smith just before the midnight deadline because execution team members couldn't find a suitable vein after about an hour of trying. The state in September called off the execution of Alan Miller after multiple attempts to access the inmate's veins. The state in August executed Joe Nathan James, Jr. by lethal injection after a lengthy delay,
Ivey rejected calls by several groups to have an outside group, or person, conduct the review. Faith leaders and other groups cited the example of Tennessee Gov. Bill Lee, who authorized an independent review after acknowledging that the state failed to ensure its lethal injection drugs were properly tested.
Ivey announced in February that the state would resume executions. Corrections Commissioner John Hamm said then that the prison system has also added to its pool of medical professionals, ordered new equipment and conducted additional rehearsals.