Alabama executes man for the 2001 beating death of a woman, resuming lethal injections after review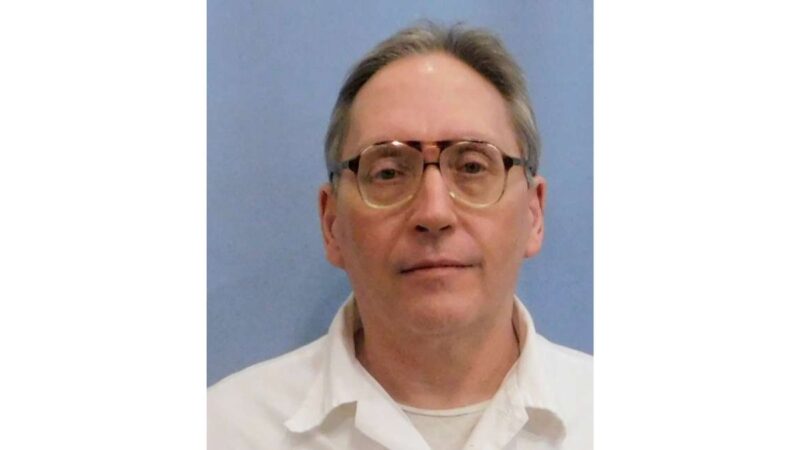 ATMORE, Ala. (AP) — Alabama executed a man on Friday for the 2001 beating death of a woman as the state resumed lethal injections after failed executions prompted the governor to order an internal review of procedures.
James Barber, 64, was pronounced dead at 1:56 a.m. after receiving a lethal injection at a south Alabama prison.
"Justice has been served. This morning, James Barber was put to death for the terrible crime he committed over two decades ago: the especially heinous, atrocious, and cruel murder of Dorothy Epps," Attorney General Steve Marshall said in a statement.
Barber was convicted and sentenced to death for the 2001 beating death of Epps. Prosecutors said Barber, a handyman, confessed to killing the 75-year-old with a claw hammer and fleeing with her purse. Jurors voted 11-1 to recommend a death sentence, which a judge imposed.
Before he was put to death, Barber told his family he loved them and apologized to Epps' family.
"I want to tell the Epps' family I love them. I'm sorry for what happened," Barber said. "No words would fit how I feel."
Barber said he wanted to tell the governor "and the people in this room that I forgive you for what you are about to do."
It was the first execution carried out in Alabama this year after the state halted executions in November. Alabama Gov. Kay Ivey announced a pause on executions to conduct an internal review of procedures.
The move came after the state halted two lethal injections because of difficulties inserting IVs into the condemned men's veins.
Attorneys for inmate Alan Miller said prison staff poked him with needles for more than an hour as they unsuccessfully tried to connect an IV line during Miller's aborted execution in September, at one point leaving him hanging vertically on a gurney. State officials called off the November execution of Kenneth Eugene Smith after they were unsuccessful in connecting the second of two required lines.
Advocacy groups claimed a third execution, carried out after a delay because of IV problems, also was botched, a claim the state has disputed.
Barber's execution came hours after Oklahoma executed Jemaine Cannon for stabbing a Tulsa woman to death with a butcher knife in 1995 after his escape from a prison work center.
Alabama's governor announced in February that the state was resuming executions. Alabama Corrections Commissioner John Hamm said prison system had added to its pool of medical professionals, ordered new equipment and conducted additional rehearsals.
The last-minute legal battle centered on Alabama's ability to obtain intravenous access in past executions. Barber's attorneys unsuccessfully asked the courts to block the execution, saying the state has a pattern of failing "to carry out a lethal injection execution in a constitutional manner."
The state wrote in legal filings that it was using different IV team members. The state also changed the deadline to carry out the execution from midnight to 6 a.m. to give more time for preparations and to carry out last-minute appeals.
Alabama Corrections Commissioner John Hamm said the two intravenous lines were connected to Barber with "three sticks in six minutes."
The Supreme Court denied Barber's request for a stay without comment. Justice Sonia Sotomayor wrote a dissent from the decision that was joined by Justice Elena Kagan and Justice Ketanji Brown Jackson. She said the court was allowing "Alabama to experiment again with a human life."
"The Eighth Amendment demands more than the State's word that this time will be different. The Court should not allow Alabama to test the efficacy of its internal review by using Barber as its 'guinea pig,'" Sotomayor wrote.
The Alabama attorney general's office had urged the Supreme Court to let the execution proceed.
The state wrote that the previous executions were called off because of a "confluence of events including health issues specific to the individual inmates and last-minute litigation brought by the inmates that dramatically shortened the window for ADOC officials to conduct the executions."
In the hours leading up to the scheduled execution, Barber had 22 visitors and two phone calls and ate a final meal, a prison spokesperson said.
After his last words, Barber spoke with a spiritual adviser who accompanied him into the death chamber. As the drugs were administered, Barber's eyes closed and his abdomen pulsed several times. His breathing slowed until it was no longer visible.