5th arrest made in Alabama Sweet 16 birthday party shooting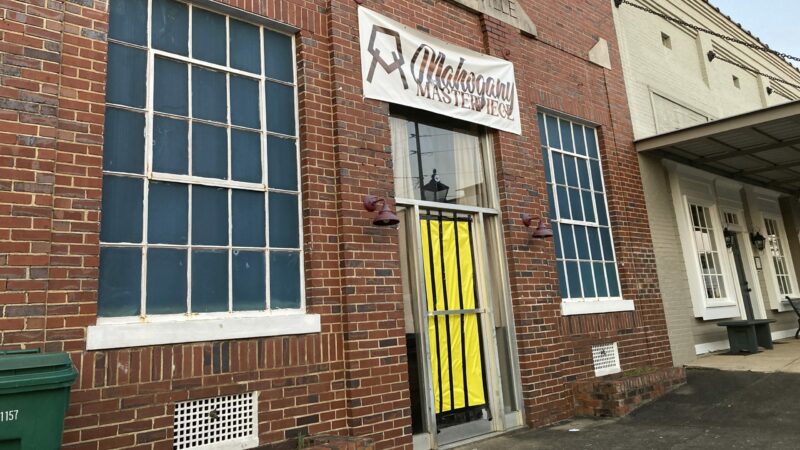 DADEVILLE, Ala. (AP) — A fifth man was arrested Thursday and charged with murder in connection with a shooting at Sweet 16 birthday party that killed four young people in Alabama, authorities announced.
Willie George Brown Jr., 19, of Auburn, is charged with four counts of reckless murder, the Alabama Law Enforcement Agency said.
A total of five defendants are now facing reckless murder charges in connection to the fatal shooting.
The shooting rampage at the Sweet 16 birthday killed four young people, ranging from ages 17 to 23 and shocked the small east Alabama city of Dadeville. In addition to the four slain, 32 others were injured, four of them critically. The party, at a dance studio just off the town square, was in full swing when gunfire erupted.
Tyreese "Ty Reik" McCullough, 17, of Tuskegee and Travis McCullough, 16, of Tuskegee were arrested Tuesday. Wilson LaMar Hill Jr., 20, of Auburn, was arrested Wednesday. and Johnny Letron Brown, 20, of Tuskegee, was arrested Thursday. The district attorney said the teens will be tried as adults as required by Alabama law when anyone 16 or older is charged with murder.
All of the suspects are being held in the Tallapoosa County Jail with no bond.
The birthday girl's brother, 18-year-old Philstavious "Phil" Dowdell of Camp Hill, died as his sister knelt beside him begging him to keep breathing. He and another fatal victim, 17-year-old Shaunkivia Nicole "KeKe" Smith of Dadeville, were high school seniors. Also slain were Marsiah Emmanuel "Siah" Collins, 19, of Opelika, and Corbin Dahmontrey Holston, 23, of Dadeville.
The shooting was the 16th mass killing in the U.S. this year. A 17th took place in Maine on Tuesday. A total of 88 people have died in mass killings so far in 2023.
A mass killing is defined as the slaying of four or more people other than the perpetrator, according to a database maintained by The Associated Press and USA Today in partnership with Northeastern University.