World Games officials aim for full venues amid pandemic uncertainty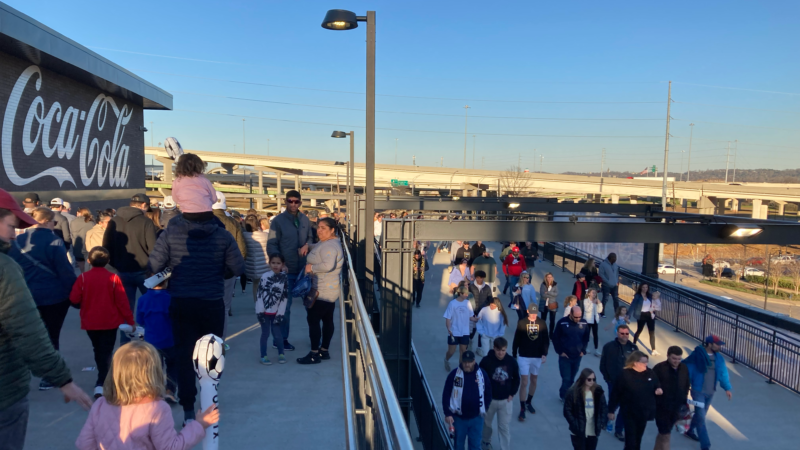 Some hope this summer's World Games mark a turning point.
"It's a moment across Alabama. In fact, it's our moment across America," World Games' CEO Nick Sellers said during a recent press conference. "We are confident that this will be the first major international multi-sport event following this global pandemic, in the world, with full venues again."
Birmingham will host thousands of athletes and fans from across the globe, and after two years of uncertainty, event organizers and participants hope to avoid further impacts from COVID-19.
An international competition for non-Olympic sports, the World Games feature 34 events, including billiards, flag football, canoeing and archery.
Danish jiu jitsu fighter Rebecca Dahl, who won gold at the 2017 World Games in Poland, is excited to travel to the U.S. for the first time to compete again. The games were originally scheduled for 2021 but were postponed by a year due to the pandemic.
Dahl said athletes are ready to get back in front of crowds.
"It will be this big event of relief and celebrating that now we finally got to the point of being at this event," Dahl said on a call from Europe. 
The World Games will take place at more than 25 venues across Birmingham, including many outdoor locations like Oak Mountain State Park and the Protective Life Stadium.
For now, there are no plans to require masks or limit crowds. 
While attending a recent soccer game at the Protective Life Stadium, local sports fan Arik Sokol said he's been careful throughout the pandemic, but feels more comfortable going out now.
"I don't think at this point I have really any qualms, especially about anything that's going to be outside," Sokol said. "I think indoor is a little different. But even indoors for the World Games, I believe would be gyms and larger spaces."
Other fans, like Maria Perez, are more cautious about attending events inside.
"Me siento cómoda, pero usando mascarilla, porque hay bastantes personas que no quieren vacunarse y tampoco usan la mascarilla," Perez said.
She said she feels comfortable, but using a mask, because there are a lot of people who don't want to get vaccinated and who also don't use masks.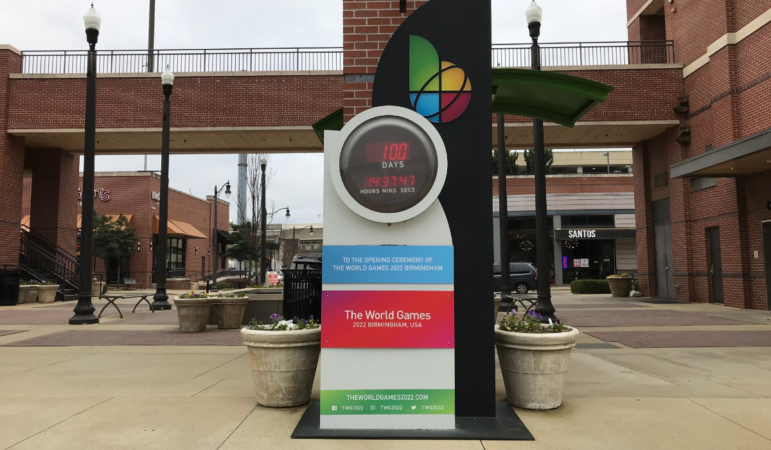 World Games' officials declined an interview request to discuss COVID precautions. In a statement, they said they're monitoring case numbers and following guidance from local health officials.
Jefferson County Health Officer Dr. Mark Wilson said it's helpful that many venues are outside where there's less viral transmission. He said COVID numbers are currently down, but if there's another surge in the coming months, he may recommend masking for indoor events.
"We're just going to have to get closer to that time to see whether those things will be needed," Wilson said. "And in the meantime, just try to make sure we have some level of preparedness to ramp up if necessary."
For now, athletes and fans traveling from other countries continue to face additional requirements and a higher level of uncertainty. People flying to the U.S. must test negative for COVID-19 no more than a day before their flight, and non-US citizens have to show proof of vaccination.
"There is still a pandemic," said Dahl. "You don't know if it's gonna come back a lot again, or if it's gonna go away. And you don't know if you get tested positive and you suddenly can't go."
The pandemic is not the only public health concern at this summer's World Games. First responders are working with event organizers to plan for the unexpected and keep people safe.
** Editor's Note: This story was produced with assistance from the Public Media Journalists Association Editor Corps funded by the Corporation for Public Broadcasting, a private corporation funded by the American people.