Voters go back to the polls Tuesday for primary runoffs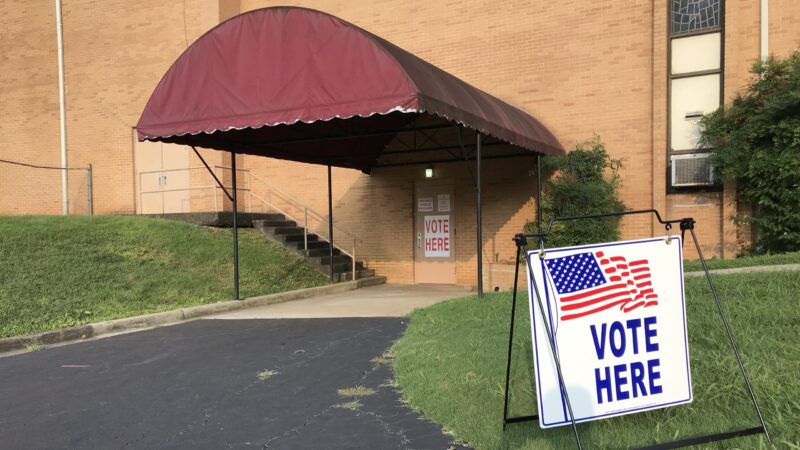 Party runoff ballots are fairly light for Tuesday's election. In most races, the parties' nominees were decided in the May primaries. But there are some critical races. At the top of the Republican ballot is perhaps the most-discussed race in the state this year, for nomination to the U.S. Senate seat being vacated by Sen. Richard Shelby, who is retiring. At the top of the Democratic ballot is nomination to the governor's race. Candidates who won their party's nominations for each office will face each other in the general election in November.
One important thing to know about the runoffs is that Alabama bans crossover voting. That means that if you voted in the Republican primary, for instance, you can vote only in the Republican runoff. You cannot vote in one party's primary and the other party's runoff. If you didn't vote in the May 24 primary, though, you can vote in whichever runoff you choose.
Polls will be open from 7 a.m. Tuesday to 7 p.m. If you don't know where you should go to vote, whether your voter registration is active or need other information about the election, check out the Voter FAQ in BirminghamWatch's Runoff Voter Guide. Also in the Voter Guide are candidate profiles and printable sample ballots.
Democratic Primary Runoff Candidates
Republican Primary Runoff Candidates
Sample Ballots for Jefferson and Shelby Counties
Democratic Party Runoff Ballot, Jefferson County
Republican Party Runoff Ballot, Jefferson County
Democratic Party Runoff Ballot, Shelby County