Vestavia Hills schools and city face a lawsuit for allegedly withholding public information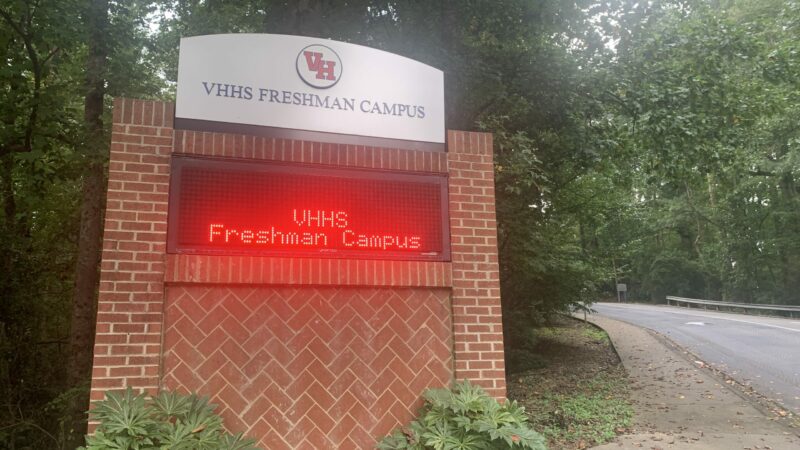 It was mid-February when Brian Malcom and Watts Ueltschey Jr. finally said enough was enough. Each has kids in the Vestavia HiIlls City Schools, and Malcom said he was initially just curious about how the board of education made decisions about mask requirements in schools at the beginning of the school year. But five months in, after multiple emails and what Malcom called unsatisfactory responses from the board, he said he felt stonewalled by the school district.
Last month, the pair filed a lawsuit against the school district, its superintendent, and the city alleging they're improperly withholding public information on COVID-19 masking and safety protocols.
"I want to be clear. This particular lawsuit is not about COVID," Malcom said. "This lawsuit is actually about the obligations of a public agency to disclose public writings to the public. In other words, this lawsuit is about transparency in government."
Malcom said it's frustrating and concerning that after all this time he feels the board is ignoring his request. But according to Dennis Bailey, an expert in media law and general counsel to the Alabama Press Association, that's typical for Alabama's Open Records Act — a law that allows citizens the right to view state or local public records.
"The problem is that the statute that we're talking about … doesn't have any time frames in response," Bailey said. "It doesn't have any cost estimates. It doesn't have any procedures that have to be followed. It doesn't have any penalties if you don't follow."
Basically, the agencies Malcom filed his public records requests with can take as long as they want, charge as much as they want, and often don't face consequences when requests go unfulfilled. They can also reject those requests if there is another statute that says these records are not public.
According to Bailey, the city of Vestavia Hills and the school board will have to prove that the records Malcom and Ueltschey requested are not public. Documents requested in the complaint include: data the board members used to make their decisions, records of communication with the Alabama Department of Public Health and other communications between board members, city council members, and Superintendent Todd Freeman regarding COVID-19.
There is a federal statute that protects school records related to students from public records requests, but none that would protect something like the research school board members did to reach a decision about masking. Malcom said he felt he had no choice but to file a lawsuit if only to force the board of education to comply with the law.
"This lawsuit is designed to change how the board of education deals with these types of requests and to seek more transparency from the board of education to the stakeholders, which are parents of the kids of Vestavia Hills City Schools," Malcom said.
In a statement, the Vestavia Hills Board of Education said "we are confident that we have been and continue to be in full compliance with the law, and we look forward to the court affirming our position."
The district has until late March to respond to the complaint but could request an extension that may delay court proceedings.
Malcom and Ueltschey Compla… by WBHM News
Kyra Miles is a Report for America corps member reporting on education for WBHM.