One year later, where is the Birmingham Civilian Review Board?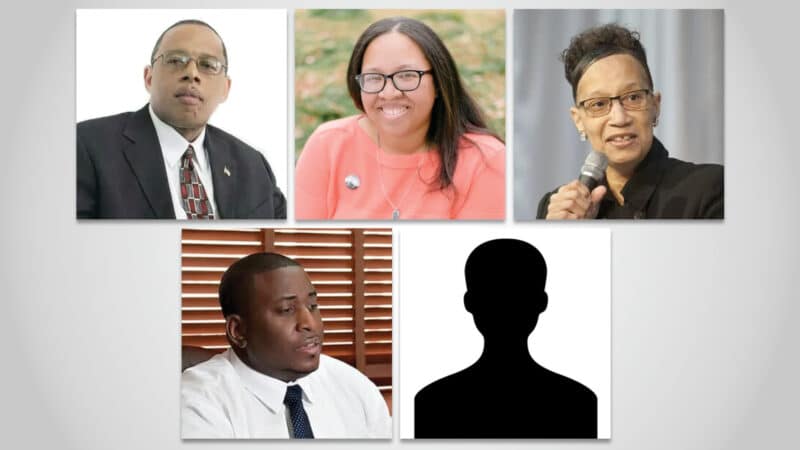 Tuesday marks one year since Birmingham Mayor Randall Woodfin announced the launch of the Birmingham Civilian Review Board. But to the public, the board doesn't seem to be active.
Civilian review boards typically take public complaints of police misconduct and investigate them in an effort to hold officers accountable when they step over the line. They're designed to make recommendations independent of police departments. Such boards have grown in popularity since the killing of George Floyd by a Minnesota police officer in 2020.
When Woodfin spoke about the board last year, he said it was part of reimagining public safety. Woodfin added the board would have representation from across the city.
"This task force puts moms and dads, faith leaders, and community activists, young professionals and more at the same table as our police force," said Woodfin.
Since then, there have been at least three people killed by the Birmingham Police Department.
"It made me question after all of these police-involved killings, why has the civilian review board remained silent in regards to what's taking place with policing," said Eric Hall, a community activist and co-leader of the Black Lives Matter Birmingham chapter.
He said he tried to contact the board by calling people who are either a part of it or who oversee it.
"Community members do not know how to make grievances regarding police. It's not something that's spelled out clearly," Hall said.
However, there is a website for the Birmingham Civilian Review Board that gives information about how to file a complaint. But it can't take complaints online. Instead, members of the public can mail in a form.
A statement from the city says they assembled a board, held listening sessions and researched practices in comparable cities in the past year. Other cities that officials have been studying are: Durham, North Carolina; Atlanta, Georgia; Denver, Colorado; Cambridge, Massachusetts; and St. Louis, Missouri. But they say more time is needed to adequately launch the program. The statement also mentioned time is being devoted to evaluate the needs of the city's residents.
Right now, the board is short one member. According to the statement, once that five-seat panel is full, officials can move on to the public portion of the work. They expect that to happen "in the near future."