Miranda Fulmore, Richard Banks new WBHM hosts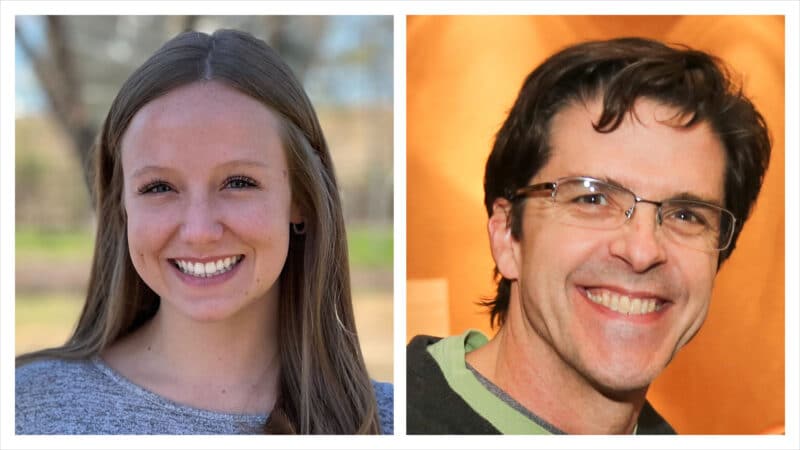 Miranda Fulmore and Richard Banks have been named as WBHM's permanent hosts for NPR's Morning Edition and All Things Considered.
Listeners have heard Fulmore and Banks over the last several years as fill-in hosts but may be unaware of their journalism experience. "Miranda and Richard both have tremendously strong and varied backgrounds in journalism," says Andrew Yeager, WBHM's Managing Editor. "I'm excited about how both of them will help expand our reporting and that our listeners will get to hear them every weekday."
Fulmore is an award-winning journalist with experience reporting for radio, web, print and television outlets in the Southeast and Midwest. Before coming to WBHM in 2018, she was the morning newscaster and multimedia reporter at Indiana Public Media in Bloomington and an intern reporter at Georgia Public Broadcasting and Alabama Public Radio. Fulmore was also a podcast editor for WAMU's national show, 1A, which is distributed by NPR. She is the recipient of a regional Edward R. Murrow award and the Society of Professional Journalists' Mark of Excellence Award.
Banks has worked in print, digital and broadcast media throughout his career. He's covered agriculture and climate (including a nine-part series on how Israel is attempting to mitigate its water scarcity), race and politics, culture and adventure sports and even who has the best pies in the South. A Memphis native, Banks moved to Birmingham in 2000 to work for Southern Progress and its parent company Time Inc., where he was the first online editor at Southern Living and helped develop the magazine's early forays into video.
"One of our goals as a public radio station is to develop and grow talent from within our own community and organization," says William Dahlberg, Interim Executive Director. "That's one of the many reasons I'm thrilled that Miranda and Richard, whom our listeners have gotten to know over the past several years, are moving into these roles as our local morning and afternoon hosts."
Listeners can now hear Fulmore each weekday morning hosting Morning Edition from 5 – 9 a.m. And Banks will be behind the mic each weekday afternoon during All Things Considered 3 – 7 p.m. by early July.