Lament and Hope Memorial Ride honors those lost to gun violence in Birmingham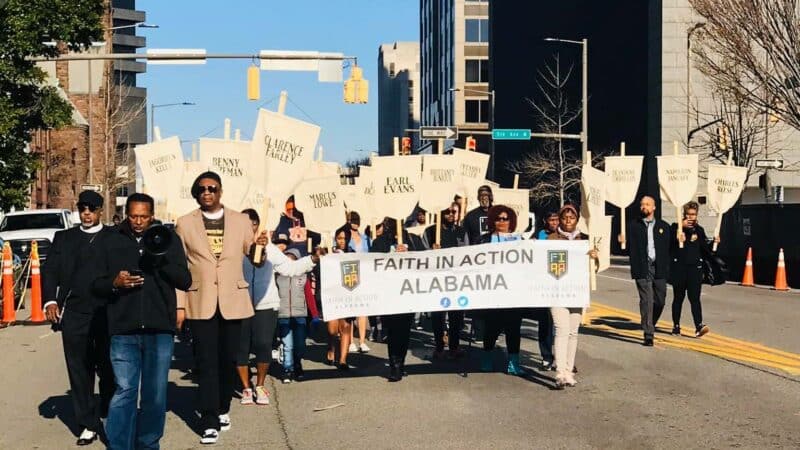 Early Saturday morning, 137 flags will wave from cars in a motorcade driving through downtown Birmingham. It's the annual Lament and Hope Memorial Ride, a program by Faith in Action to recognize those who have been killed in the city due to gun violence.
The murder rate in Birmingham is almost 20 percent higher than last year. But no matter how many lives lost, Birmingham deputy director Onoyemi Williams said the ride is always hard.
"It's still a heavyweight when you're thinking about the number of young people, the number of individuals that lost their lives due to violence. " Williams said. "And so this is our way not only of reminding people that each one of those faces, that blurb in a newspaper, was an actual person. But those people are connected to someone that loved them," Williams said.
She said the memorial ride is their way of making sure that families know they have support during the holidays. In some cases, it may be their first without their loved one. But this year, she said it's been harder to contact families.
"In previous years, we've had access to the next of kin list through the police department. We were not given that list," Williams said. "So unfortunately, we were not able to notify the families, which is very heartbreaking for us because we understand how much this event means to so many families."
Families like Sheree Kennon's, who lost her son last year. She didn't know about the rides then and did not receive her son's memorial flag until this year.
"When I did get it, it was just like a surprise. Like somebody really was still thinking about him besides me," Kennon said.
She has her own organization for moms who've lost kids called "What About Us" and she's working to get the word out to victims' families this year to let them know that they are not alone and the community has not forgotten.
"I think it'll help moms to understand 'cause a lot of us feel like the world doesn't know," Kennon said. "They have forgot about our kids, about our loved ones. And Lament and Hope — they giving us the opportunity to have this memorial in memory of them."
At the event, Faith in Action does a "roll call" to make sure every name is spoken. People are able to share memories of their loved ones, and at the end, the program has a message of hope: the Jefferson County Department of Health will discuss a new anti-gun violence initiative expected to launch by the end of the year.
Kennon said the rise in homicides in Birmingham is concerning, but she hopes it's a wake up call.
"It takes the law enforcement to do their part. It takes the community to do their part," she said. "And that's what I want to see in the future. That we're all working together — even if not just doing a motorcade."
She thinks there will be a big turnout, and they need volunteers. But she said even if families can't attend the ride, the flags will still fly to remember their loved ones.
Kyra Miles is a Report for America corps member reporting on education for WBHM.