Birmingham Council Approves $5 Million for World Games Debt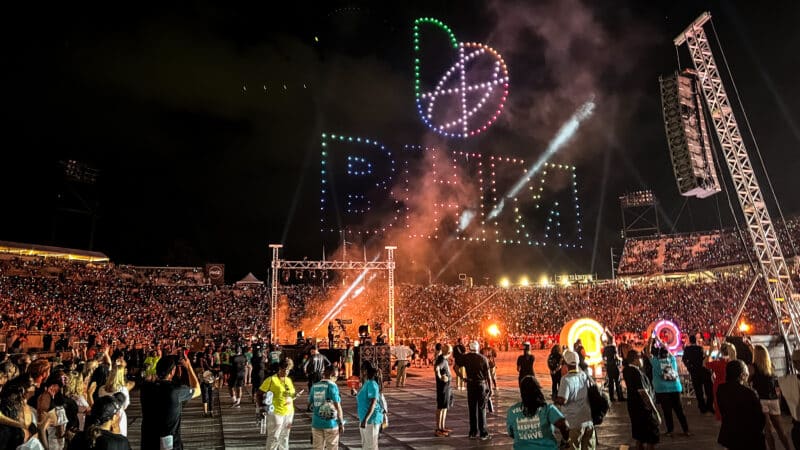 The city of Birmingham will pay $5 million more to the cash-strapped World Games 2022 committee. That decision was made during Tuesday's council meeting, amid an atmosphere of bitterness from city officials who felt they'd been misled by the Games' organizers.
"I know each of you enough to know this sucks," Mayor Randall Woodfin told councilors. "I feel the same way you feel."
The World Games, which took place July 7-17 after years of planning and promotion, fell far short of its revenue goals, it was reported last week. Though the event ended up costing roughly $65.1 million — which CEO Nick Sellers admitted was close to $10 million less than initially expected — it only generated $51 million in revenue. The organizing committee was left with a $14.1 million deficit and many local vendors were left unpaid for their services.
Though Sellers acknowledged that "up until the end of 2021, we really believed that we could do this for around $60 million," he placed the majority of the blame on unforeseen effects of the COVID-19 pandemic, which started in March 2020.
"There were still some international COVID restrictions in place until mid-June," he said, which led to "less-than-hoped-for international guests."
"We didn't expect that," he said. "The 200,000 tickets we expected to sell were not going to materialize, and we had to recalibrate downward."
Two sponsors withdrawing in May also cost the event roughly $2.5 million, he added.
But some councilors expressed anger that they found out about the shortfall only until after the games had ended.
"I deeply resent being left in the dark," said District 3 Councilor Valerie Abbott. "There are people in this City Hall building who I am absolutely certain knew and did not share this information. … We deserve some respect, and we didn't get any."
Her sentiments were echoed by District 1 Councilor Clinton Woods.
"I rarely ever make any emotional decisions, but there's a lot of frustration that was created, whether it was an attempt to minimize or mislead the council, or if it was a disrespect thing … . I don't think we were shared the most accurate information at the time.
"We're in a terrible situation because we're out there on a daily and weekly basis telling residents what we believe is the truth," Woods continued. "I had our annual budget meeting with the district about three weeks ago and explained to them how tight this budget is (and) why we can't do another $150,000 for sidewalks. … When they see how quickly we can come up with $5 million, that creates a level of frustration.
"In order to most effectively serve this city, the residents have to have faith in us," he said. "They're not going to see it as, 'You didn't know.' They're going to see it as, 'You should have known.' And I don't have a good answer for that."
After extended discussion behind closed doors — due to potential litigation, city attorneys said — the council approved the measure 7-2, with Abbott and District 8 Councilor Carol Clarke voting against it. The $5 million will come out of the city's general reserve fund, which Chief of Operations Chaz Mitchell assured councilors still contains roughly $13 million of surplus from the 2021 fiscal year.
In exchange for the money, the games' organizing committee promised to provide "data and professional consulting services … to better assist the city in hosting future large-scale international sports and entertainment events," including a database of sponsors, volunteers and corporate donors and training on security protocols.
"When all the dust is settled, I want to see all of this $5 million worth of receivables," Abbott told Sellers. "I want to actually see them with my eyes and touch them with my hands."