Alabama Republicans weigh-in on their favorite primary candidates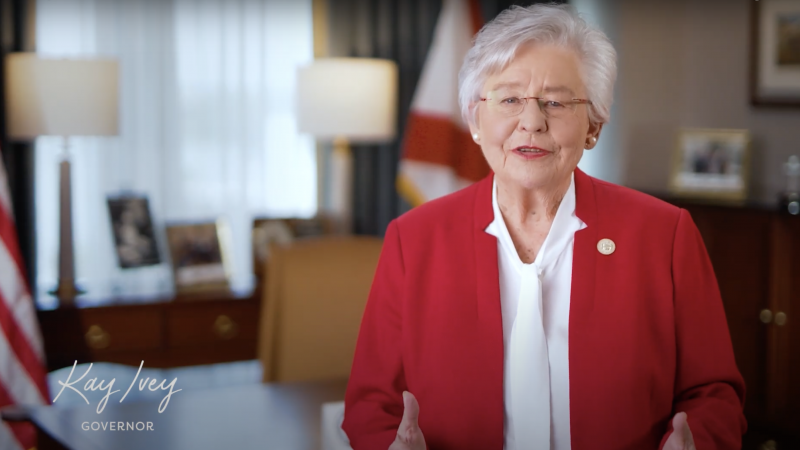 The primary elections are Tuesday and Alabama Republican voters will decide who will make it to the general election in the fall. Republicans have nine candidates running for governor and six for an open U.S. Senate seat. There are six Democrats in the running for governor, but Alabama hasn't put a Democrat in that office in nearly 25 years.
Incumbent Gov. Kay Ivey is running for reelection. She has been in office for five years and is the second woman to be elected Alabama governor. She's currently leading in some polls with support of more than 40 percent. Her campaign slogan is "The Best Is Yet To Come".
Trailing behind Ivey are two candidates who have never been elected to public office before: Tim James and Lindy Blanchard.
Of those three, Blanchard was the only one to show up to the recent Mid Alabama Republican Club Gubernatorial Forum. The top six candidates were invited to the event. Ivey is notorious for not showing up to these types of events.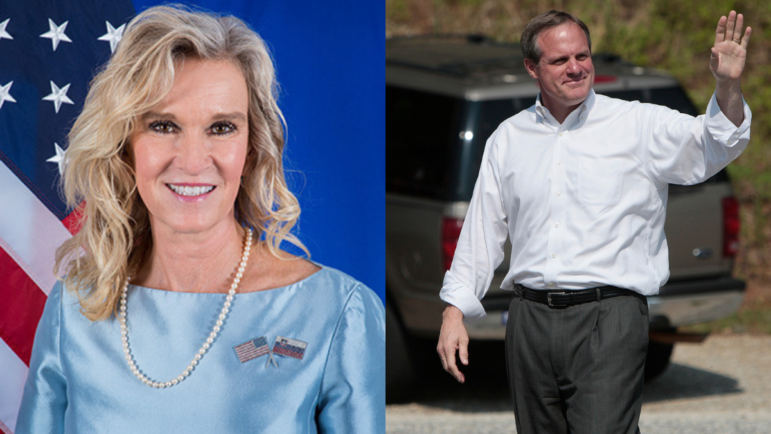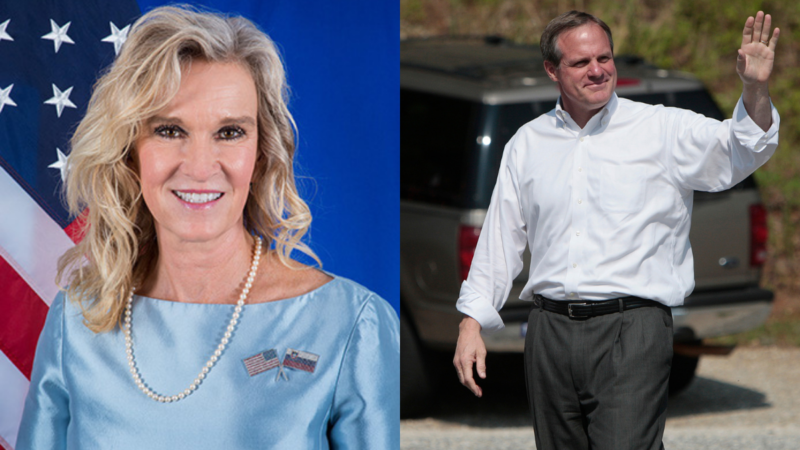 At the forum, voters said the candidates who did appear spoke to a lot of the values they care about.
Dean Odle, another candidate for Governor, told the crowd that Ivey is not conservative enough.
"She throws us a conservative bone here, there. But what she is is a Democrat in Republican clothing, and that's it. And we've got to make a change," he said.
Voter Bonnie Salt agreed.
"I don't want her to be governor again. She's not been effective at supporting Alabamians, I don't believe," she said.
However, Ivey is noted as one of the most conservative governors in the country. Some voters aren't buying that anti-Kay Ivey argument.
Former Alabama GOP Chairwoman Terry Lathan said she's not endorsing anyone for governor, but points out Alabama is a deeply red state.
"We have one of the largest Republican state parties in the nation. We are one of the most pro-life states in the nation. And the data shows us that Governor Ivy is always ranked in the top ten of popularity," Lathan said.
The other hot race in the primary election for the open U.S. Senate seat. Six Republicans and three Democrats are in the running.
Sen. Richard Shelby is stepping down after 36 years in office. He endorsed his former chief of staff Katie Britt.
In recent weeks, Britt has been leading in the polls. If she wins the race, she'll make history as the first woman elected to that office. But that isn't reason enough for some conservatives to support her.
"I don't vote for people because of their gender. I don't vote for people because of where they live. I don't vote for people for a checklist reason. I vote for someone because they have a track record or I believe they will carry the principles that are dear to me," Lathan said.
Instead, Lathan said she will vote for Mo Brooks. Brooks has been in Congress for 11 years and is trying to make the jump to the U.S. Senate.
Books has made national headlines for his ties to the Jan.6. insurrection. Former President Donald Trump originally endorsed him, but withdrew his endorsement once Brooks started slipping in the polls.
But to Lathan, Brooks is a true conservative. She said he has a proven track record.
"I've called him the gold standard voting record for the Republican Party. He has held the banner in our standards, our principles, our platform, and he doesn't blink," she said.
Salt also wasn't swayed by the idea of a female candidate making history.
"I'm going to vote for Mo Brooks too. Mo's got a proven record, irrespective of whose endorsement is whose? He's got a proven record, so I would vote for him because of that," she said.
Whatever the outcome of these primaries, it might take a little longer than usual for voters to see the results. Alabama is debuting a new way of counting votes and delays are expected.