Alabama has a trash fee exemption. Why didn't the elderly people of Valley know about it?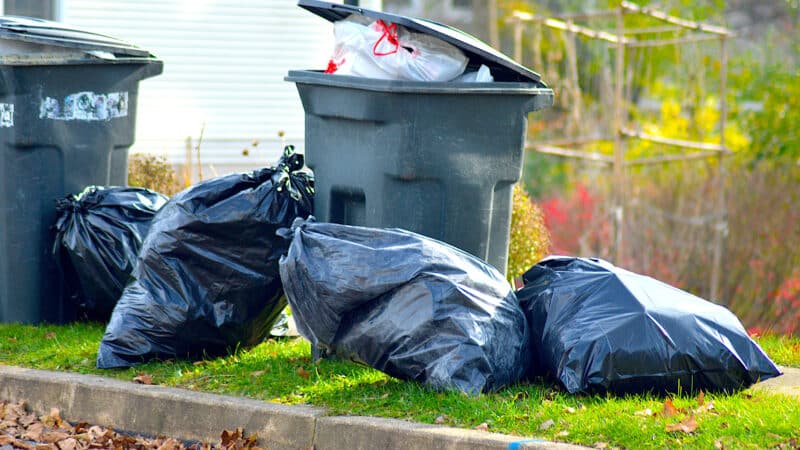 Valley, a city about 30 miles northeast of Auburn, has received national attention for arresting, even handcuffing, elderly residents who have not paid their trash bills.
The spark came in late November when authorities arrested and took 82-year-old Martha Menefield to jail for having an overdue trash bill of $77.80. In the days that followed, WIAT-TV reported that at least two dozen people were arrested on similar charges.
Many of those arrested had trash bills of less than $120 but were saddled with court and other fees that brought the final bill to upwards of $500. Like Menefield, many of those arrested were elderly.
However, some of them might have qualified for a solid waste fee exemption. If they had received the exemption, then those arrests may not have had to happen.
Protecting public health
A little-known state law, detailed under Alabama's Rules of the State Board of Health, allows households whose sole income is social security benefits to seek an exemption from paying solid waste collection fees. Those wanting the exemption can apply through their local health department.
This exemption is not just about helping individuals on a fixed income.
"It's a matter of public health importance," said Matt Conner, an Alabama Department of Public Health environmental manager. "It cuts down on illegal dumping and it cuts down on litter when people can have their garbage picked up."
Conner said it also helps prevent the spread of disease, because trash can be a food source for vermin.
Complicated process
Not many people know about the exemption. Those who do know have a short window each year to apply and must reapply each year. Also, those windows differ depending on the municipality and the entity that picks up the trash.
"The law says that [the application] needs to be turned in by the first billing period of the year," Conner said. "But that could be the fiscal year … or the calendar year."
Residents wanting to apply for the exemption face what can be a complicated set of requirements that differ depending on the company that picks up the garbage. After all, it's those companies that have to eat the fees for those exempted, according to Conner.
In most instances, the local health department collects the initial application, then forwards the application to whomever operates the solid waste pickup or manages it for that particular municipality. In some jurisdictions, however, the local health department has very little to do with the process.
That's the case in Chambers County, where Valley is located. According to Natalie Parsons, program supervisor for the Onsite Sewage Disposal Program in Chambers County, the sheriff's department processes the applications there.
"The whole process can be different from county to county," Parsons said.
What is required of people applying for the exemption can differ as well, according to Conner.
"What that person or that agency can in turn do is they can get more strict with proving the income requirement," Conner said. "So, they could actually go further, ask for tax forms or anything like that [from applicants] that would prove income. Whereas at the health department, we can only [ask for] Social Security statements."
"A lot of people in the jurisdictions probably don't even know about it," said Conner. "I mean, it just varies wildly."
WBHM contacted the Chambers County Sheriff's Office for comment about the exemption. They have yet to respond. WBHM also reached out to Amwaste, which oversees trash collection for Valley. A representative declined to comment.