A new mural, shop at Birmingham's airport pays tribute to U.S. Civil Rights Trail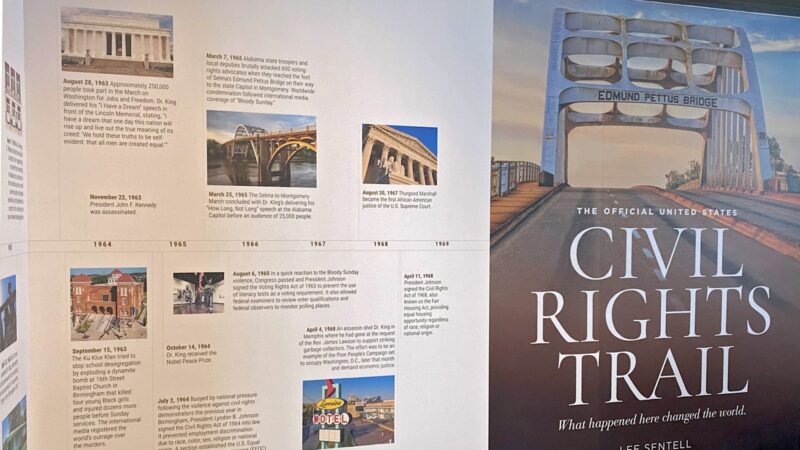 When travelers land at Birmingham-Shuttlesworth International Airport, Birmingham city leaders hope that new changes will give them a memorable introduction to the city's role in the civil rights movement.
Nearly 75 people gathered at the airport on Wednesday to celebrate the grand opening of the U.S. Civil Rights Trail Market and mural. Birmingham mayor Randall Woodfin and other city leaders said the mural and the market is meant to give visitors a small taste of Alabama's rich civil rights history.
"This gives those visiting our city an entire portion of that history that happened here and the impact that it had," Woodfin said in his opening remarks.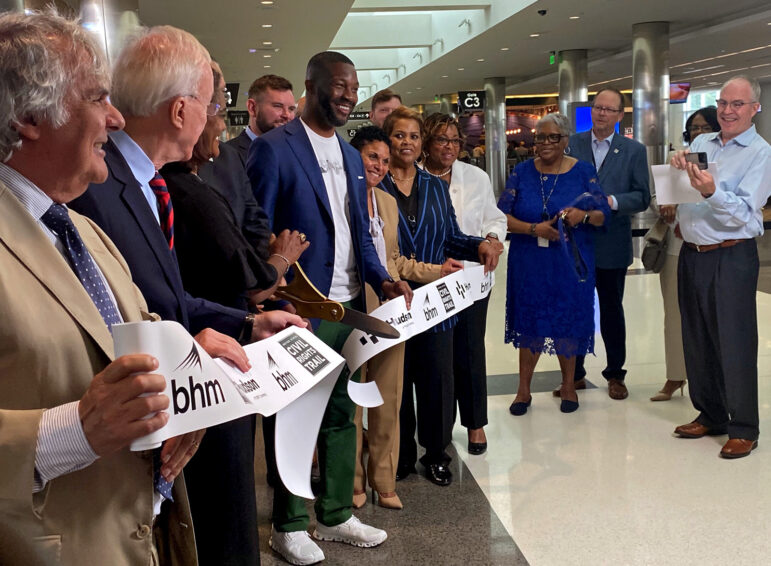 The mural is spread across two walls in Terminal C and displays a timeline of local and national moments in U.S. civil rights history. Behind those walls is a shop that sells merchandise commemorating the U.S. Civil Rights Trail.
The trail is a series of landmarks — like churches and schools — that played important roles during the civil rights movement. It stretches across 15 Southern states, and Birmingham, Selma and Montgomery are home to several prominent landmarks along its path. The first Civil Rights Trail was founded in Alabama by Alabama Tourism Director Lee Sentell in 2004.
Sentell also wrote the official guidebook for the trail with photographer Art Meripol. If the mural sparks curiosity, travelers can pick up Sentell's book at the nearby market and use it to explore the Civil Rights Trail themselves. There are also shirts, baseball caps and mugs available for sale at the market.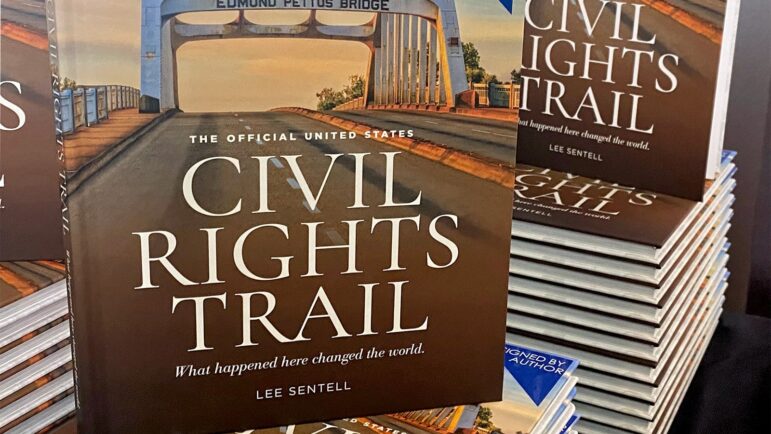 City leaders, the Birmingham Airport Authority and a representative from the North American travel retailer, Hudson, gave remarks and ended the event with a ribbon-cutting ceremony.
Birmingham City Councilor Hunter Williams says he hopes the mural and the market show visitors that the city doesn't shy away from its past — both the good and the bad.
"It shows where Birmingham has been," Williams said. "It shows a past that maybe we're not proud of, but it also helps show where we have gone and where we are going, 'cause we're not there yet."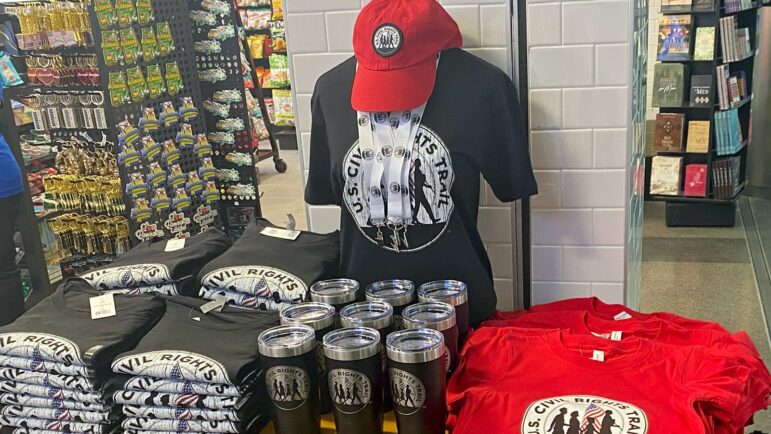 This story was produced by the Gulf States Newsroom, a collaboration among Mississippi Public Broadcasting, WBHM in Alabama and WWNO and WRKF in Louisiana and NPR.