What Hollywood Gets Wrong About The South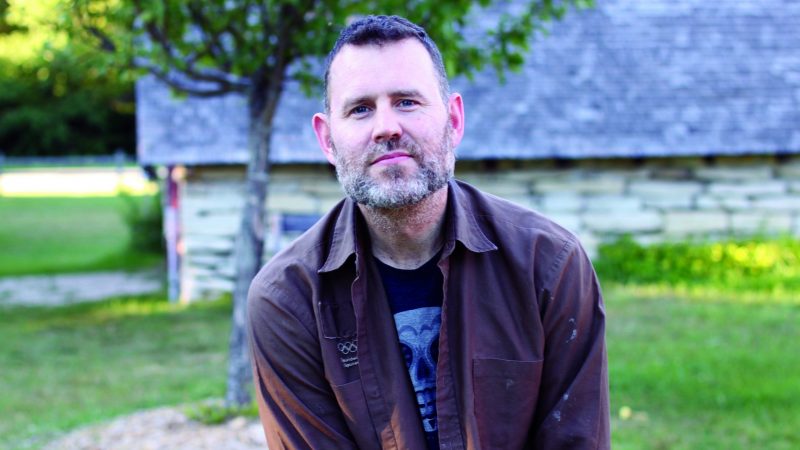 Hollywood has long looked to the South as a canvas for movies. There are classics such as "Gone with the Wind" or "A Street Car Named Desire" to more recent offerings such as "The Help" and "Green Book."
But Hollywood usually gets the South wrong. So says author Ben Beard in his recent book "The South Never Plays Itself: A Film Buff's Journey Through the South On Screen." In the book, Beard touches on numerous films while also reflecting on moments from his own life from growing up in Pensacola, Florida, to later stints in Georgia and Alabama.
A Thought Experiment
Beard described the South as a "thought experiment" that's real and fiction at the same time.
"On film it's often seen as a violent, racist, backwater or a place of people on their porches, drinking tea, everyone's telling stories and hanging out," Beard said. "Both of those things are completely false."
The South, Beard said, is not one thing but encompasses Miami's beaches, the sprawl of Atlanta and the farms of Alabama among many other features. Beard argued the broad, overly-simplistic brushes used by filmmakers intentionally lead to the South being explored or exploited on screen.
"A film set in New York is usually going to celebrate New York or basically say this city is going to destroy you," Beard said.
He pointed to two TV shows as examples. "Glee," set in Ohio, which is "supposed to be everywhere and nowhere at the same time" and "Friday Night Lights," which is unquestionably set in West Texas and explores the culture through football.
"Sometimes [the South] is a shorthand for racism. Sometimes it's a shorthand for lack of education. If you want someone to look like a dummy, you give them a Southern accent, unfairly, by the way," Beard said. "I'm absolutely not whitewashing the South's sins at all. The South has a lot to atone for. But the idea that the South is racist and the rest of the country is not has been proven wrong."
Who Gets It Right
Beard said the film "Magic Mike," which follows a roofer by day turned stripper by night, most closely matches the vibe he remembers from growing up in the Florida panhandle, minus the stripping part.
He added religion is often mistreated or not taken on its own terms by movies, but he held up "Junebug" as an exception. The film involves an English-born art dealer from Chicago who meets her new husband's family in North Carolina.
"She's experiencing the religion of the people who live there," Beard said. "She doesn't understand it, and it disturbs her, but it's very beautiful."
Beard also mentioned "The Florida Project," a film that centers on a young girl and her struggling mother who live in a rundown hotel near Orlando.
"It captures a Florida that I experienced which is a Florida of gaudy colors, vast spaces between stuff and you have this kind of weird, Disney artificial reality right next to you," Beard said.
If there's any film associated with Alabama, it's arguably "Forrest Gump," the tale of a man with low intelligence played by Tom Hanks who finds himself in the midst of some of the 20th century's biggest moments. Beard said it's a well-made film that's a lot of fun. But he argued because the central character is a fool, it lets America off the hook for its worst crimes.
"How do we fix segregation? Tom Hanks gives the book to the University of Alabama student who walks past George Wallace," Beard said. "I lived in Montgomery, and I like Alabama a lot. I think Alabama gets kicked around unfairly. But that's sympathy for a past that never existed."