Vaccination Rates Are Ticking Up. Here's Why Birmingham Residents Are Rolling Up Their Sleeves.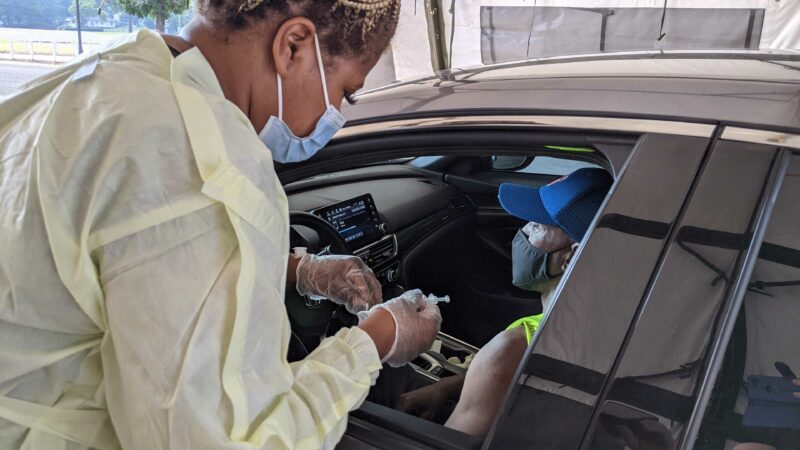 For months, officials in Alabama, Mississippi and Louisiana have been pleading with residents to get vaccinated against COVID-19. In recent weeks, the calls have become more urgent as states face a rapid surge in COVID cases and hospitalizations, driven by the highly contagious delta variant.
"It feels like deja-vu," said Dr. LouAnn Woodward, vice chancellor of the University of Mississippi Medical Center. "We're at this place again where nobody wanted to be. And looking at it and wondering, 'How much more can we take?'"
One Alabama hospital leader called this fourth wave "heartbreaking… and largely preventable," citing that most people hospitalized are unvaccinated.
The message appears to be getting through to some people. Recent data shows vaccination rates ticking up across the region, offering a glimmer of hope amid spiking case numbers. This week, Mississippi's health officer said immunization numbers doubled in recent weeks, and Louisiana officials said the rate increased fourfold over the past two weeks. During a press conference Friday, Alabama's health officer said the state recently distributed the highest number of daily doses since May.
In a region with some of the lowest vaccination rates in the country, what is prompting residents to roll up their sleeves now? We posed that question to these Alabama residents, who received their first vaccine dose earlier this week in clinics around Birmingham.
Here is what they said:
'I Think It's Just Time'

"I think it's just time. You know I prolonged it long enough, you know, and to hear the news and it's constantly about unvaccinated people that's being hospitalized and dying. That's very convincing. I'd rather deal with the shot than to deal with COVID."
— Patrick Brown, 53

Variants Are 'Making Me Nervous'

"I'm 62. I just turned 62 the other day. And it's making me nervous about the variants changing and how catchy they are, contagious."
— Michael Eagle, 62

'I Was Worried About Getting Sick'

"Yo recibí la vacuna porque soy asmática y la verdad es que me preocupa llegarme a enfermar y no tener la vacuna… Yo esperé que muchas personas que yo conozco se la pusieron, la aplicaron y vi que en ellos, pues, todo está bien."

I got the vaccine because I'm asthmatic and honestly, I was worried about getting sick and not having the vaccine… I waited for many people who I know to get the vaccine and saw that for them, everything is OK.
— Nancy Sanchez, 30

'The Doctor Advised Me …'

"I had a doctor's appointment, a followup because I just got out of the hospital not too long ago … The doctor advised me, you know, that it would be a good thing if I got it today and everything, you know because COVID is on the rise again and just want to be safe."
— Jerry Partee, 53

'My Mother's Making Me Get It'

"My mother's making me get it. I feel like it's going to be needed in the future, so why not get it now? But also because of travel. If one day they decide to restrict if you don't have it, you can't travel. So, why not?"
— Katie Gummow, 25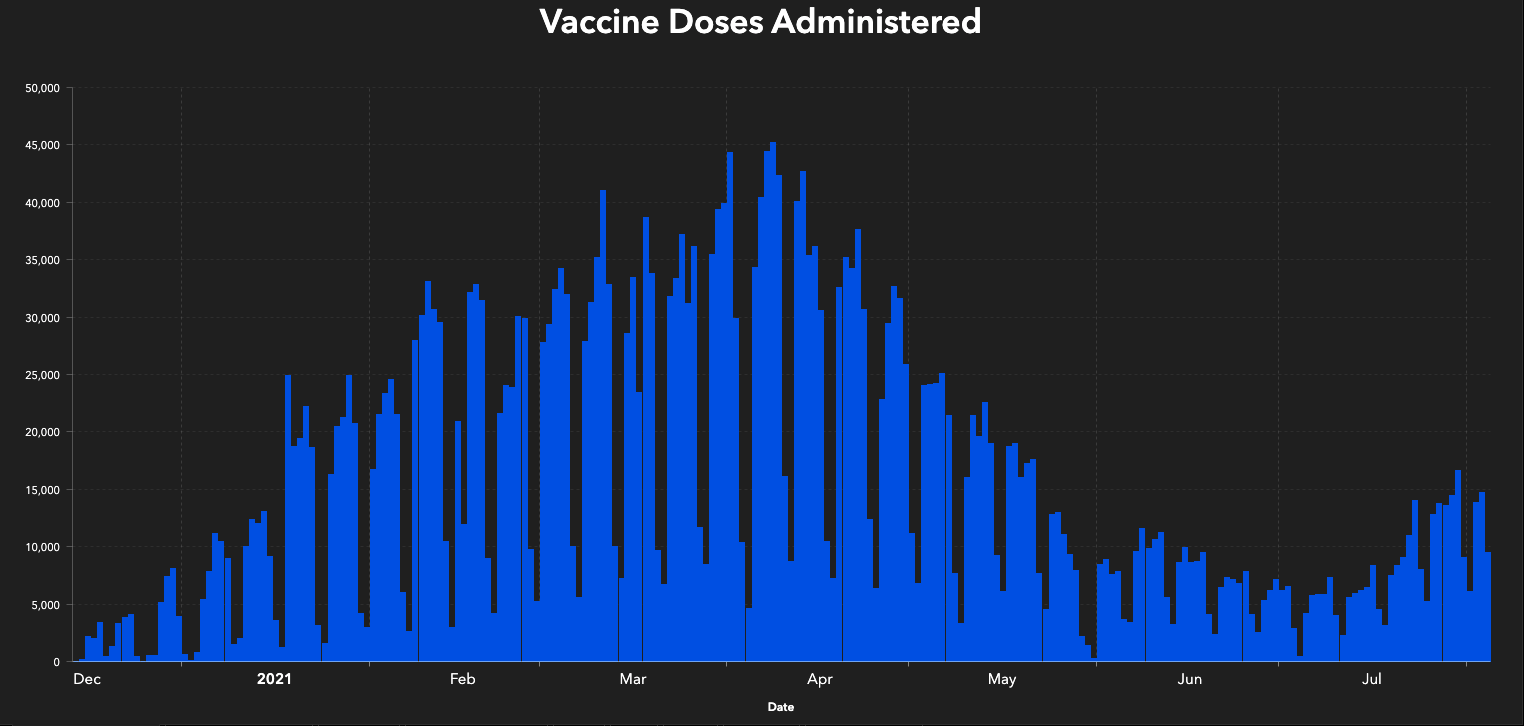 This story was produced by the Gulf States Newsroom, a collaboration between Mississippi Public Broadcasting, WBHM in Birmingham, Alabama, WWNO in New Orleans and NPR.