Secretary of State John Merrill Won't Run For Office Next Year, Acknowledges Affair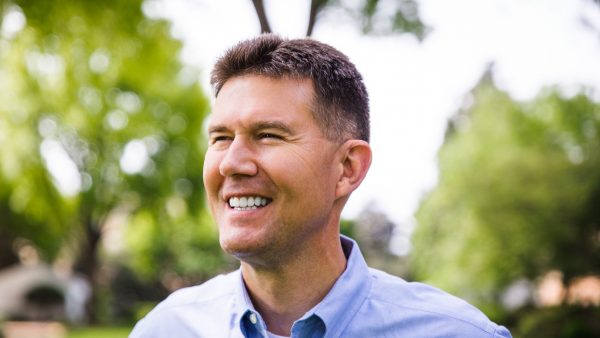 Alabama Secretary of State John Merrill will not seek elected office in 2022. A statement about his political decision released Wednesday offered few details as to the reason. Later, he told al.com he had an "inappropriate relationship" with a woman outside of his marriage. 
Allegations of an affair first surfaced Tuesday on the right-wing website National File. In an interview, Cesaire McPherson, who was a legal assistant at a Montgomery law firm, described a multi-year affair with Merrill. McPherson provided screenshots of texts and audio recordings between her and Merrill. When asked about the allegations by al.com reporters, Merrill initially denied them. Reporters obtained an audio recording from McPherson of her discussing intimate sexual details with Merrill. After hearing the recording, the Secretary of State acknowledged the relationship.
John Merrill was first elected Secretary of State in 2014 and re-elected in 2018. He was preparing a run for the Republican nomination for U.S. Senate following Sen. Richard Shelby's announcement he would not run for a seventh term. Two candidates, Congressman Mo Brooks and former Trump Ambassador to Slovenia Linda Blanchard, are campaigning for the Republican nomination. Merrill previously ran for U.S. Senate in 2019 before dropping out. U.S. Sen. Tommy Tuberville ultimately won that race. 
Merrill's office declined to comment beyond Wednesday's statement. The secretary said in his statement he intends to serve out his term.
State Republican leaders have offered written statements in response to Merrill's announcement. 
"It is always unfortunate when someone in public life, especially an elected official, betrays the trust of his family, his constituents and those who have supported him. My thoughts and prayers are with all who have been negatively impacted by these poor decisions and bad choices," Gov. Kay Ivey said in a statement.
"We are watching this story unfold just as everyone else is," Alabama Republican Party Chairman John Wahl said. "This is a terrible situation that has hurt many people. Our thoughts and prayers are with all those negatively affected by this."
Cesaire McPherson told the National File website that Secretary Merrill used racist language in reference to African-Americans. The Alabama Democratic Party said Merrill's affair is part of his personal life, but if the other allegations are true, he should apologize and resign.
Statement from our Executive Director Wade Perry on Secretary of State John Merrill. pic.twitter.com/4dABYIe66n

— Alabama Democrats (@aldemocrats) April 8, 2021
Updated 2:30 p.m. Wednesday to include response from Merrill's office