Legislative Wrap-Up: What Died And What Passed On The Final Day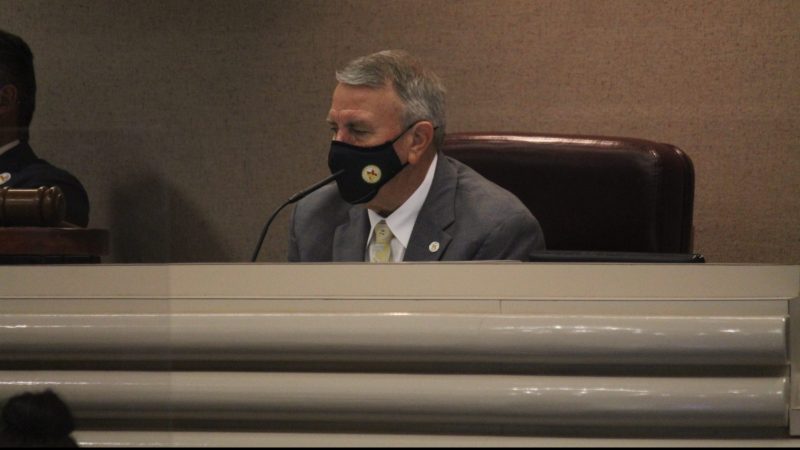 Alabama lawmakers adjourned the 2021 legislative session Monday night. There was the usual flurry of activity as legislators worked to pass bills before the midnight deadline, but two high-profile and controversial bills died. Don Dailey, host of Alabama Public Television's Capitol Journal, offered an overview.
Bills That Died
Gambling
Bills to authorize a state lottery, multiple casinos and sports betting died, revived, and stalled during the session. In the end, lawmakers did not bring the proposal up for a vote on the final day citing a lack of consensus among lawmakers.
"There were a lot of lawmakers talking about the prospects for it the next regular session that starts in January," Dailey said. "[Speaker Mac McCutcheon] says the issue is not dead."
Transgender Youth
One of the most contentious bills of the session was one that would ban certain gender-affirming therapies, including puberty blockers, to treat transgender youth. Opponents argued the measure interferes with sensitive medical decisions. Bill backers said decisions around gender should not be made by minors. The bill made it through the Senate but never made it to the House floor for a vote.
"Its prospects for a future session are not clear at this point, although the sponsors have been pretty committed to it," Dailey said.
Bills That Passed
Curbside Voting
Lawmakers gave final passage to a bill Monday that would prohibit curbside voting. That means voters could not cast their ballots in a vehicle, nor could poll workers set up voting machines outside of the polling place.
There was a push during the pandemic to allow curbside voting.
Republicans said such methods were a security risk. Democrats said these practices would make voting easier for the elderly and those with disabilities.
Vaccine Passports
Lawmakers sent a bill to Gov. Kay Ivey which would ban so-called vaccine passports. This would block businesses, schools or event organizers from requiring proof of COVID-19 vaccination to enter a facility.
"This generally seemed to have a good deal of support," Dailey said.
Some Democrats expressed concern about Republicans removing language about exceptions for nursing homes and health care facilities.
Yoga
Those who practice yoga cheered an end to the ban on yoga in public schools, which passed on the final day. The state has prohibited yoga in schools since 1993.
The bill's sponsor, Democratic Rep. Jeremy Gray of Opelika, did not like language added by the Senate that required parental permission slips and bans meditation associated with Eastern mystical traditions, but he went along with them to avoid missing the session deadline.
Reading Tests
Legislators agreed to delay a requirement that third-graders must pass a reading test before advancing to fourth grade. Proponents of the measure argued the delay was more fair to students who have had instruction disrupted by the coronavirus pandemic. The requirement was to go into effect in the upcoming school year. It will be delayed two years.
General Fund Budget
This year's General Fund Budget did not draw much controversy. Still, it took lawmakers until the final day to pass it. The $2.4 billion dollar budget, which covers non-education spending, is a 3.6% percent increase over the previous year. It contains a 2% raise for state employees.
Special Session
The legislative work is not over this year. Leaders in Montgomery expect a special session this fall to deal with reapportionment. Lawmakers must redraw legislative districts, which wasn't possible during the regular session because of a delay in census data reporting.
There's also discussion about a special session to address the state's violent and overcrowded prison system. The U.S. Department of Justice sued the state last year contenting conditions in prisons were unconstitutional.
"Some lawmakers have suggested possibly a brief special session this summer could be held to address our state's prison issues. Others suggest maybe it could also be put on the call for that special legislative session dealing with apportionment," Dailey said. "At least one special session appears almost certain."
Additional reporting from the Associated Press