Jefferson County Health Officer Dr. Mark Wilson: 'I'm Really Just Begging People To Help'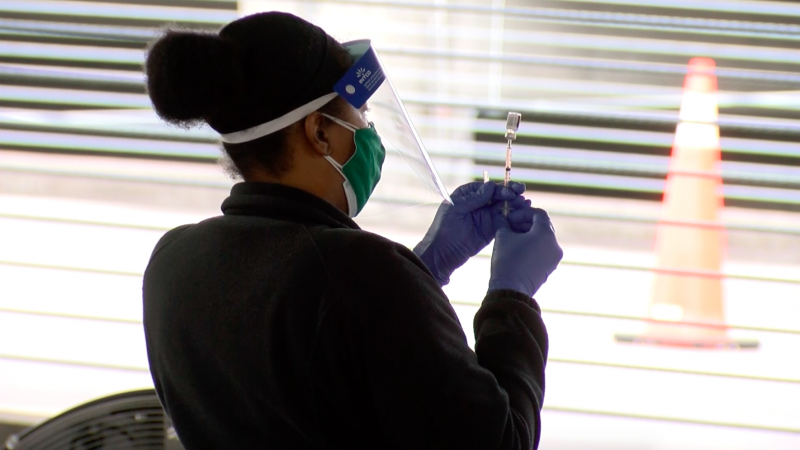 The coronavirus pandemic in Alabama is reaching a boiling point with the highly contagious delta variant driving thousands of new cases a day. Almost 2,800 people were hospitalized with COVID-19 statewide as of Thursday. Alabama could soon pass the number of hospitalizations it saw during the winter surge.
WBHM's Andrew Yeager spoke with Jefferson County Health Officer Dr. Mark Wilson for an update on where things sit with the pandemic.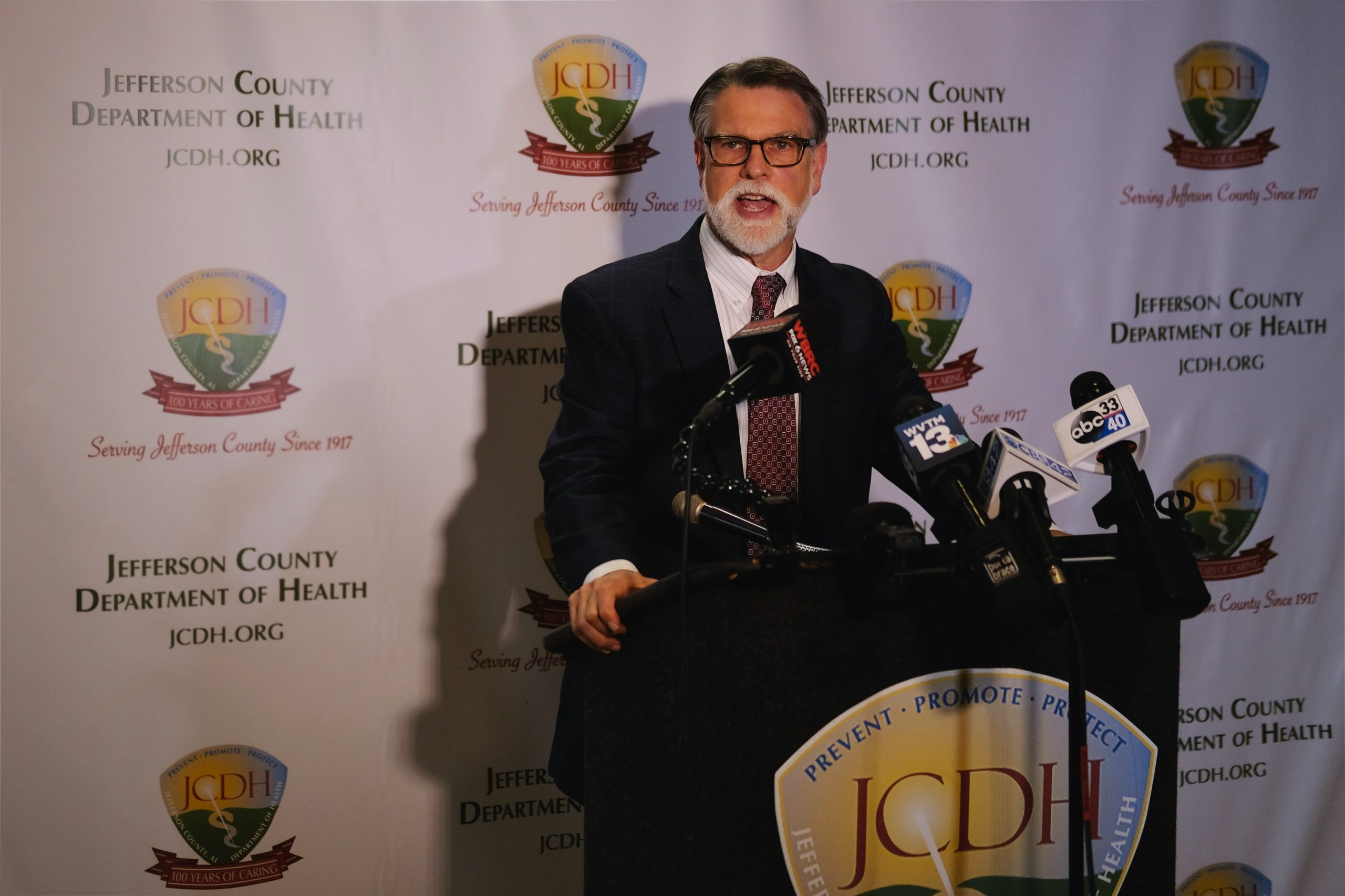 We hear from public health officials: 'vaccines, vaccines, vaccines.; But there are also questions about masks and concerns about group gatherings. There's a lot going on in general. How are you recommending people conduct themselves related to the coronavirus right now?
Well, certainly we want people to get vaccinated. But unfortunately, right now, we're in a situation where we have a rapidly increasing number of new COVID-19 cases and a rapidly increasing number of hospitalizations. As we all know, vaccines take a little while to kick in. So we're going to have to get back to the basics, I'm afraid. And I know everybody's really tired of this, but we really need everyone to be extremely careful right now with the masking, with distancing, avoiding large gatherings, because that's the only thing we can do in the short term that can potentially help our hospitals. And we need our hospitals to be there to help each of you if you get sick, whether it's COVID or something else.
We had a surge in the winter. Is this time different?
Yes, it is. This delta variant is a big part of it. It's extremely contagious. It's virtually all the cases that are being seen now in Alabama. And because it's spreading so fast, a lot of people are getting sick really fast. Additionally, we have younger people who are getting infected. We don't have as much data as we would like right now, but it does appear that it might be making people sicker than the previous variants. So we do have young people getting sick, hospitalized, dying, and unfortunately, we're also seeing some increases in cases in our children's hospital.
What is the risk to the health care system? How is this different on that end versus the winter?
Well, the winter was a disaster. It was on the brink then. This is projected to be worse and perhaps much worse. I'm hoping Jefferson County and the Birmingham area might fare a little bit better than south Alabama. We do have a slightly higher vaccination rate, at least here in Jefferson County, Shelby County, but it could really be a catastrophe. I think there's a good chance we're looking at a situation in the near future where you may not be able to get a bed. You may not even be able to find space in an emergency department if you have an emergency.
You talk about the need for and you talk about the risk to the health care system. A few months into the pandemic, you did issue a mask order for Jefferson County. Why not do that now?
Well, I've certainly been thinking about that a lot. I think the question is, how do we really get to the endpoint? We don't have a lot of political support or popular support right now for orders. So we are, even now on this program, recommending that businesses or venues, government buildings, whoever is in charge of indoor spaces, I'm requesting that you consider putting that sign on the door to say masks required or most strongly recommended. Because we really need all the help we can get. My issuing an order without more popular support or political support is going to be very, very difficult. So I'm really just begging people to help. I'm asking our business community to help. We need to all care for our community.
IT'S NOT JUST ABOUT YOU. Understand?

— Mark E. Wilson, MD (@drmarkewilson) August 12, 2021
Earlier this month, you tweeted in all caps, "IT'S NOT JUST ABOUT YOU," then you wrote, "Understand?" What was behind that tweet?
Well, quite a bit of frustration, if I'm just honest with you. I had been appealing, I think, all along through this pandemic for us to look out for each other. And I'm a bit frustrated at the emphasis people are having right now on their individual rights, especially for something as simple as wearing a mask. The fact that this is a highly contagious illness, it can't just be your own personal decision. A decision you make, whether it's wearing a mask or avoiding crowds or getting vaccinated, things like that do impact other people unless you just live all by yourself out in the woods somewhere.
Editor's note: This interview was edited for length and clarity.