JeffCo Commission Moves Toward Buying Land Next To Shady Grove Fire Station, Selling Old West End Health Center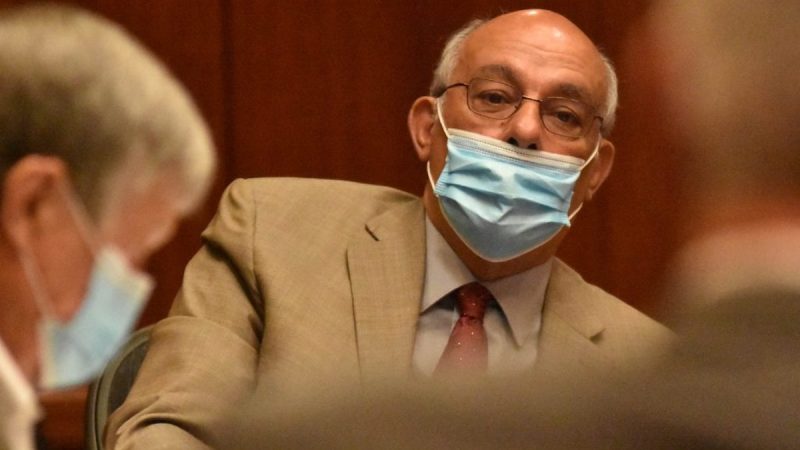 The Shady Grove Fire Department will benefit from a "fire sale" transaction between the state of Alabama and Jefferson County.
During their committee meeting today, commissioners moved a resolution to the agenda of Thursday's commission meeting to buy property from the state that is adjacent to the fire department.
"The state took it for failure to pay taxes," County Manager Tony Petelos said. "The state can sell that to a local government for a nominal amount, but they can't sell to a fire department. It has to be a local government."
The county will send a letter to the state offering to buy the property for $100.
"Our plan is to buy it and turn around and sell it to the fire department, who owns the property next door," Petelos said, "to give them more room for training or whatever their needs are."
The county manager also told commissioners that he's waiting for guidance from the federal government regarding the American Recovery Act. While an exact amount has not been released, Petelos said this relief package will be in the neighborhood of $128 million for Jefferson County. Unlike the Cares Act of last year, the county is not charged with disbursing funds to municipalities in the county.
"Birmingham's going to have their pot [of money and] the other cities in Jefferson County will go through the state," he said. "That's the way that it is set up this time; it's different.
"They're going to send half the money — I thought it would have already been here but it's not — half the money this year and then send the other half in June of next year," Petelos continued. "It's a several-year program is what it amounts to.
The county manager said there's no need to send all the money now, adding that it will take time to allocate the money, put the programs in place and to get the funds spent.
"I don't have a problem with that," he said.
West End Health Center
Also moved to Thursday's agenda is the county's divestment of the West End Health Center building it leased to Cahaba Medical Care.
"They want to go ahead and buy the building, so we had to declare it surplus today," Petelos said. "We've done our due diligence. We've determined that … we don't need that property and then we'll turn around and sell it to them."
The county manager said Cahaba Medical Care needs to put a roof on the building and perform some upgrades, which he estimated to cost several hundreds of thousands of dollars.
"Before they spend the money on the building," Petelos said, "they want to go ahead and buy it."
Jefferson County signed a nominal lease agreement with Cahaba Medical Care so they could provide services to people in that area, trying to keep them out of hospital emergency rooms.
"They've done a great job, and over the last year they had 14,000 visits compared to 9,000 the year before," Petelos said. "They're the ones that get the federal money for providing health care to the poor and they're doing a good job there."