Health Officials Launch New Vaccination Initiative For College Football Fans, Urge Precautions For Labor Day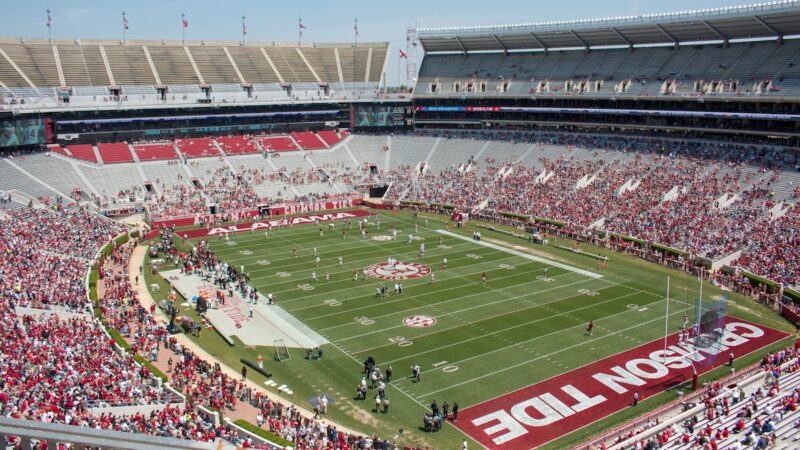 Health officials are urging residents to be cautious during the Labor Day weekend, as the delta variant of the coronavirus continues to spread across the state. University of Alabama at Birmingham epidemiologist, Suzanne Judd, said it's important to make safe choices this weekend to prevent a spike in COVID-19 cases.
"What we do this Labor Day weekend could help end the delta variant surge or make it far worse," Judd said.
In a press conference Thursday, UAB health experts urged people to get vaccinated and recommended masking indoors regardless of vaccination status.
"Masking during the Labor Day weekend could prevent at least 3,500 and as many as 6,000 cases over the next week," Judd said.
This week, Alabama passed 700,000 COVID-19 cases for the first time since the pandemic began. Hospitalizations at UAB have remained at a high level for the past few weeks which has put a strain on the hospital. Compared to earlier in the pandemic, the patients are a lot healthier and younger. The average age of those hospitalized with COVID-19 is now 55 years old. The majority are unvaccinated.
Judd said she's concerned about COVID spreading during the college football season.
"It's the perfect storm for Alabama … yelling, screaming next to strangers in a stadium. Wearing a mask can help," Judd said.
The Alabama Department of Health is trying to reduce that risk. The COVID vaccine will now be offered at college football games across Alabama, under a new partnership announced Thursday between the state health department and Bruno Event Team.
"This is the best college football in the country, right here in Alabama," said Gene Hallman, president and CEO of Bruno Event Team. "So why not use this platform to convince people that they need to take that first dose?"
Football fans will be able to get vaccinated at certain games at 13 universities: the University of Alabama, University of West Alabama, University of South Alabama, University of North Alabama, University of Alabama at Birmingham, Alabama A&M, Alabama State, Jacksonville State, Auburn, Samford, Miles, Tuskegee, and Troy.
The schedule for those games is available on the new vaccination campaign website. People who get their shot at a game will receive a $75 gift card for team merchandise. Attendees can also get vaccinated within a two-week period before a game and upload their vaccination card to the campaign website to receive the gift card.
As part of the campaign, called "Kick COVID," student-athletes and Miss Alabama, Lauren Bradford, will promote vaccines on social media, television and in-person at some games.
WBHM's Janae Pierre contributed to this story.