Fultondale High School Too Badly Damaged By Tornado To Use Again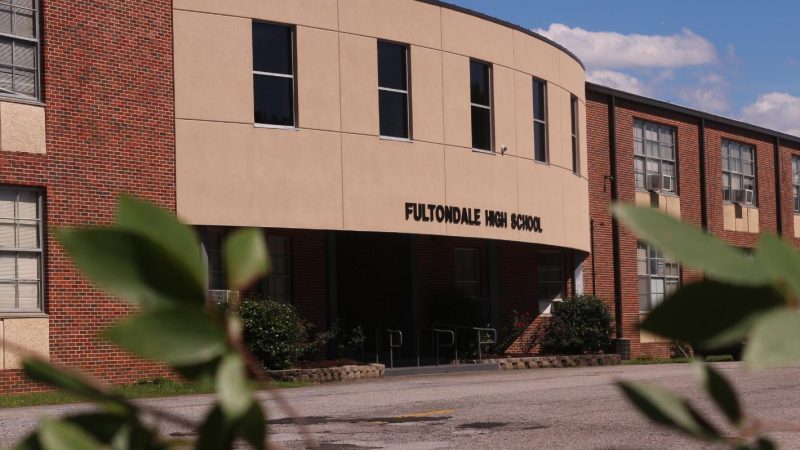 The end came earlier than expected for the Fultondale High School facility.
After the school suffered heavy damage from this week's EF-3 tornado, Jefferson County Schools Superintendent Dr. Walter Gonsoulin announced Friday that the building would no longer be used for in-school education.
"We have been assessing the damage since Monday night. At this point, it does not appear the building will be able to be occupied again. The damage is that extensive," Gonsoulin said in a statement sent by email and Facebook to parents and staff.
Students will return to virtual learning on Monday and continue through Feb. 12 and possibly later, Gonsoulin said. For students who want to return to in-school learning, officials are trying to secure a replacement facility, but those plans are not complete.
The tornado destroyed the home stands at the football stadium and severely damaged the remainder of the main building.
Even before the tornado, the current Fultondale High building was seeing its last days. It was built in 1965 for Black students in the days of segregation as New Castle High School — the entrance lobby still has the letter "N" embedded in the floor, which is normally covered by carpet. The school became Fultondale High in 1972. It's been threatened with closure in the past, with a proposal to split students between new schools at Gardendale and Center Point, but Fultondale residents vocally opposed the plan, and it was scuttled.
Construction of a new high school is slated to begin this fall on adjacent property. The old building was to be refurbished as the new home of the Jefferson County International Baccalaureate Middle Years Programme, but those plans are now in limbo.
Athletic programs continue despite the closure of the school. The Wildcats played boys basketball Thursday night at Gardendale High, defeating the Rockets 77-70.