Financial Controversy Over Two Prison Contracts Gives Bibb Opponents Hope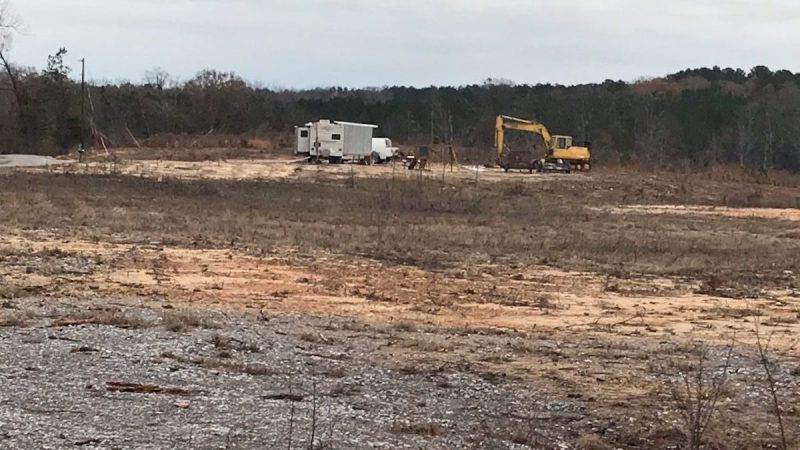 Major banks have backed off of financing two of the three proposed new prisons in Alabama, leaving opponents of Gov. Kay Ivey's plan to lease the prisons from private groups hopeful that any deals related to the third site, in Brierfield, also would hit a snag.
Bloomberg News reported Monday that the sudden about-face by Barclays and Keybanc took financial traders by surprise.
The prisons in Escambia and Elmore counties are slated to be built by CoreCivic, a prison company that has contracted with the state of Alabama to build the two prisons and lease them to the state for 30 years. The third site, proposed for Brierfield in Bibb County, is to be built and owned by a consortium headed by BL Harbert.
The banks' sudden resignation as lead underwriters for the bond sale is considered highly unusual, as the debt was initially set to have been issued last week and pricing levels were already circulating among potential investors. According to a spokesperson for Barclays, the decision resulted from "feedback we have heard" from activists and concerned investors.
Chris Nelson, an activist in the prison opposition movement, said the group is hoping the Brierfield prison site runs into the same obstacles as the CoreCivic projects.
Nelson has been pursuing information about how the Brierfield prison will obtain water and sewer service by filing requests under the Freedom of Information Act with surrounding municipalities and water systems.
So far, he said, he has obtained letters confirming that Montevallo's water board is willing to serve the prison with water and sewer — but only if the developers pay the cost of extending lines and upgrading the Montevallo sewage treatment plant.
Wilton, a town just south of Montevallo, has agreed to provide water to the prison in emergency situations only.
Meanwhile, other members of Nelson's group, Alabama Students Against Prisons (ASAP), have gathered documents such as a report from the Ethical Investment Advisory Committee to the University of Rochester board of trustees warning that "it is unseemly at best for institutions of a free society to seek profits from investments in for-profit prisons."
Another citation from ASAP was from a book by Lauren-Brooke Eisen "Inside Private Prisons: An American Dilemma in the Age of Mass Incarceration" about institutions interested in maintaining a favorable public image that are divesting from private prisons.
Several legislators have expressed dismay that Ivey went ahead with the prison deals without consulting the legislative branch.