Erasing The Stain: 15,000 Pardoned Of Marijuana Possession Convictions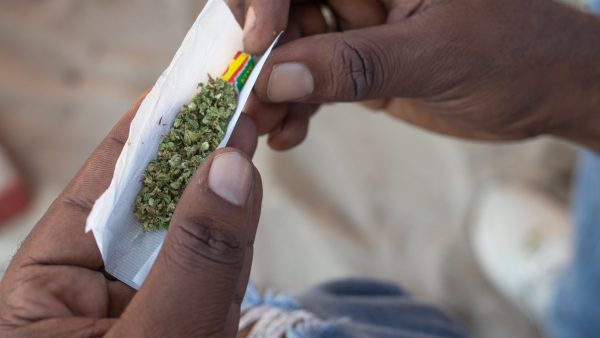 Mayor Randall Woodfin on Tuesday announced the pardons of more than 15,000 Birmingham residents convicted of marijuana possession, declaring that "one small mistake should not define an entire lifetime."
The pardons — which were announced April 20, an unofficial holiday celebrating cannabis — cover residents with closed marijuana possession cases in the Birmingham Municipal Court between 1990 and 2020.
The pardons are part of Woodfin's Pardons for Progress program, launched in November 2019, which was meant to remove employment barriers for people who had been convicted of misdemeanor marijuana possession. Those convictions can appear on background checks and, as Woodfin noted in a press release, disproportionately affect people from Black and brown communities.
Initially, Pardons for Progress required a multi-step application, though some criticized the process as too complex; as of April 13, only nine people had received pardons through the program. Tuesday's pardon significantly broadens the program's reach.
One-time marijuana possession charges not covered by Tuesday's pardon — such as still-open court cases — still will be eligible for the program going forward.
Woodfin's announcement was accompanied by a petition calling on the Alabama Legislature to pass a measure decriminalizing both medical and recreational marijuana use statewide.
"Since the state government does not permit 'home-rule' in Birmingham, I need you to join me in telling the State of Alabama to completely decriminalize marijuana and consider legalizing medical and recreational use like so many other states have," Woodfin wrote in a statement. "Until then, we will do what we can as a city to pardon marijuana possession convictions processed throughout our municipal court system."
The petition can be found on Woodfin's campaign website.