Birmingham Divvies Up $500K In Bold Funding For Nonprofits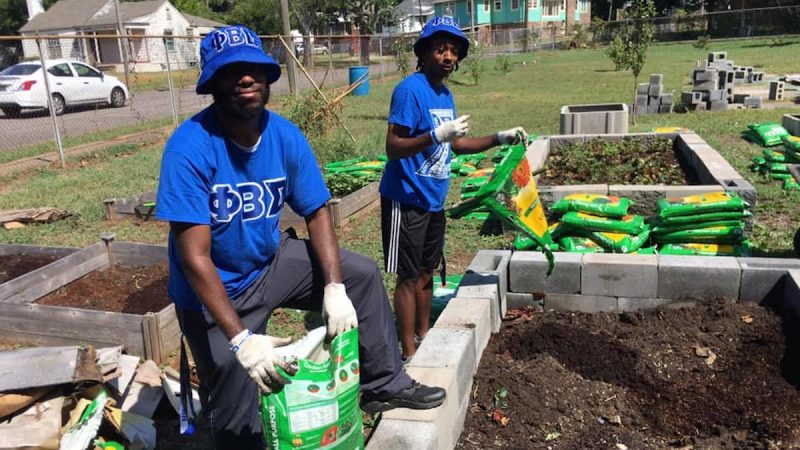 Nine Birmingham nonprofits will receive funding from the city's Building Opportunities for Lasting Development grant initiative this year, despite an overall reduction in funding for the program.
The Birmingham Business Alliance, Birmingham Business Resource Center, Bronze Valley, Bush Hills Connections Inc., Community Care Development Network, Create Birmingham, TruFund Financial Services, Women's Fund of Greater Birmingham and Workshops Empowerment Inc. were selected from a group of 22 applicants, with award amounts ranging from $20,000 to $90,000.
"The top-line narrative here is us really working to do more with less, to think about how can we leverage city dollars and support in the community to maximize our investment," Amelia Muller, civic design principal for the city's department of innovation and economic opportunity, said in a presentation to the Birmingham City Council.
The Bold program was launched in 2018 by Mayor Randall Woodfin as a way to distribute city funds to private economic development organizations in the city. In previous years, the initiative awarded a total of $1 million in funding; this year, that amount dropped to $500,000 due to decreased city revenue from the COVID-19 pandemic.
Four of the nine organizations — the Birmingham Business Alliance, Birmingham Business Resource Center, Create Birmingham and the Women's Fund of Greater Birmingham — have received Bold funding before; the rest are new to the program.
"Notably, there are organizations we have funded in the past who demonstrated limited capacity to deliver, so you will not see them among those we are funding this year," Muller said. "Similarly, you will see more new organizations than familiar ones, and that's an intentional choice. Bold is not intended to be a steady revenue stream for any community organization, but rather a tool for testing new approaches and for helping to level up existing programs."
Recipients will get 75% of their funding up front, while the remaining 25% will be disbursed after a May 25 reporting deadline, "provided the grant recipient is progressing on key metrics," Muller said.
The Birmingham Business Alliance will receive $70,000 to advance inclusive procurement initiatives with corporate partners. The Birmingham Business Resource Center will receive $45,000 to strengthen relationships between financial institutions and black-owned businesses in the city.
Bronze Valley, an "early-stage venture investment platform," will get $20,000 to provide free professional services and technical assistance for minority- and women-owned startups.
Bush Hills Connections, meanwhile, will focus solely on the Bush Hills neighborhood in District 8, helping its neighborhood association launch "new green microenterprises and support programs," including a cooperative micro-gardening network. It will receive $39,650 in Bold money.
"We're really excited about the potential to replicate this model in other neighborhoods, as well," Muller said.
The Community Care Development Network, a faith-based nonprofit focusing on the 35206 and 35212 ZIP codes, will receive $80,000 to provide clients — including recent high school graduates, people just released from prison and the unemployed — with vocational training and career help.
Create Birmingham will receive $90,000 for its Create Consults professional assistance program, which connects black- and women-owned businesses with experts in accounting, legal services, commercial and nonprofit operations, marketing, community engagement, information technology and life/career coaching. Create Birmingham's Film Initiative, which had its city funding cut completely from the FY 2021 budget, is not included in the Bold agreement.
TruFund Financial Services will receive $35,000 to provide disaster recovery and resilience training to historically disadvantaged businesses. Meanwhile, the Women's Fund of Greater Birmingham will receive $67,620 to expand support for student parents at Lawson State and Jefferson State community colleges.
Finally, Workshops Empowerment Inc. will receive $50,000 for its time-limited employment and training program for adults with disabilities.