Birmingham Council OKs Rezoning To Allow Event Venue In Kingston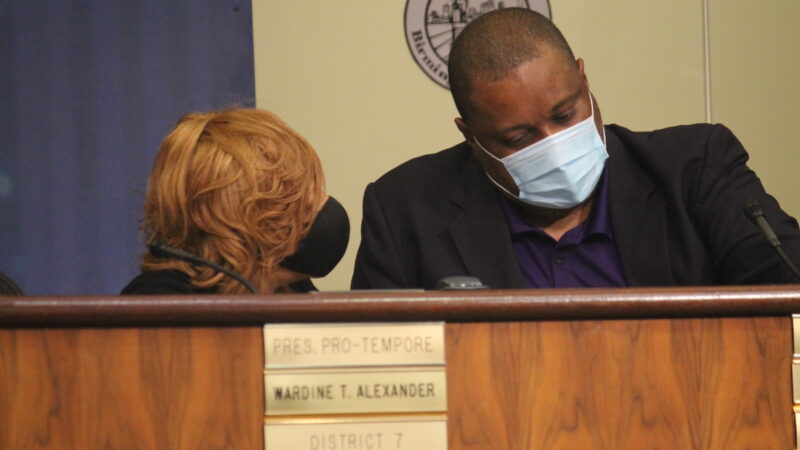 The Birmingham City Council approved a rezoning request Tuesday to bring a new, private event center to the city's Kingston neighborhood despite concerns about its lack of compatibility with the city's long-range land-use plan and neighborhood demands that the venue not sell alcohol.
The center will be part of a three-unit property at 4700 Richard Arrington Jr. Blvd. N. Owner Abdul Alammari told councilors he had spent more than $500,000 to renovate the building, and the other two units would be rented out as commercial space. But for the property to include an event space, it would have to be rezoned from CB-1 Contingency Neighborhood Business District to a C-2 General Commercial District.
The city's long-range land-use plan for the area states that the property should transition "toward a more mixed-use low designation" because of its proximity to residential areas, said Katrina Thomas, the city's interim deputy director of planning, engineering and permits.
But some councilors noted that the surrounding area already was filled with commercial businesses.
"I'm a little perplexed why this doesn't fit," said District 5 Councilor Darrell O'Quinn. "There's a Holiday Inn, like, three blocks down, and there's a trucking stop across the street. There's all sorts of businesses up and down this area of Richard Arrington Jr. Boulevard … Why doesn't this fit?"
Thomas agreed that an event center would not be "completely inconsistent with the surrounding land uses" as they currently stand.
Approval of the rezoning also came with a Q condition, or qualifying condition, from the Kingston neighborhood association, which had voted to approve Alammari's request as long as alcohol was not sold at the venue. Event hosts, however, would be allowed to provide alcohol for free.
While Alammari said he did not intend to request a liquor license for the venue, District 8 Councilor Steven Hoyt called the neighborhood association's conditions "asinine."
"I've seen this same community give liquor licenses to folk, and they're inundated with liquor places," he said. "What I'm saying is, it's a neighborhood that's schizophrenic. You apply rules here, but you don't apply them there! Be consistent!"
Hoyt attempted to change the rezoning ordinance to remove that Q condition but was reminded by the city's law department that to do so would require the city to readvertise the zoning changes and schedule another public hearing before a vote could be held.
He acquiesced, voting against the rezoning along with Councilors Valerie Abbott and Crystal Smitherman. The no votes were narrowly outnumbered, though, with the remaining councilors who were present — O'Quinn, Hunter Williams, John Hilliard and Wardine Alexander — voting in favor of the rezoning.