A Decade Later, Tuscaloosa Continues Rebuilding From Deadly EF-4 Tornado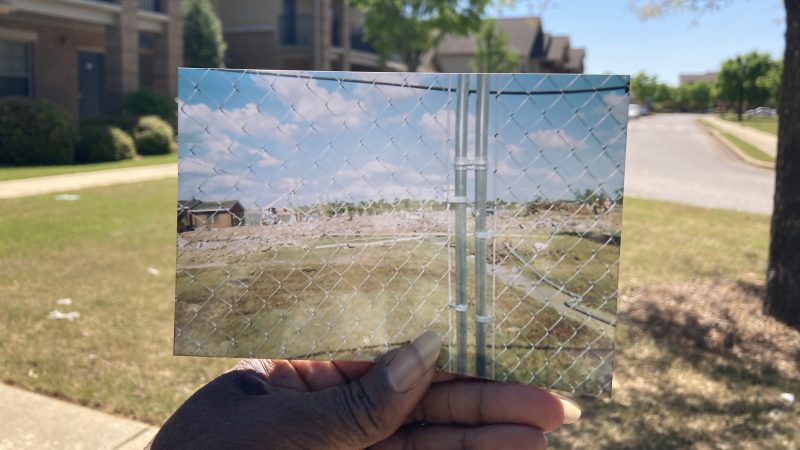 Looking at the Rosedale Apartments today, there's little evidence of the devastation that took place 10 years ago. The Tuscaloosa public housing community took a direct hit from an EF-4 tornado, killing nine people and demolishing the complex.
Since then, the apartments have been redeveloped into two-story buildings with porches, manicured lawns and sidewalks. 
"After the tornado we just had to bulldoze everything off, clean it off and rebuild," former resident Jeannette Barnes said. "So that's what we did. So now, it's real beautiful."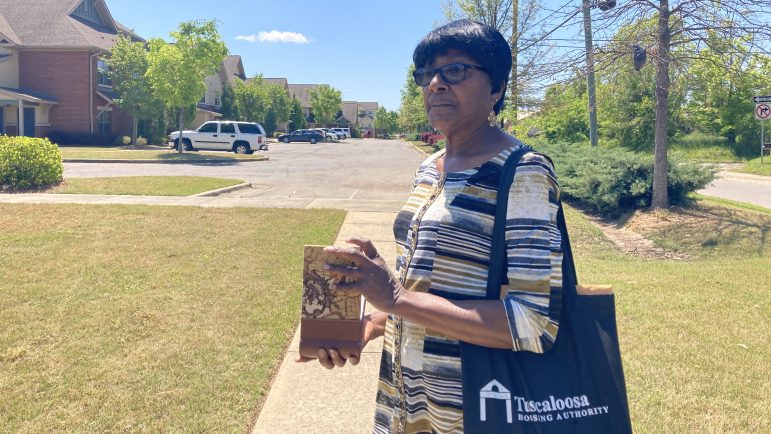 Barnes and her neighbors relocated after the storm. Most didn't move back once the apartments were rebuilt. For some, it was the inconvenience of moving again, but others were afraid to return. 
"A lot of people still haven't fully recovered from it," Barnes said. "I'm for one." 
Rebuilding Better
Out of the 62 tornadoes that struck Alabama on April 27, 2011, the largest and most devastating twister hit Tuscaloosa, killing 53 people and destroying more than 12% of the city's structures. 
A decade later, much of the city has redeveloped, but there may never be a full recovery. 
"I've said then and I say again now, 'It's like the hand of God slammed down on our city,'" Tuscaloosa's Mayor Walt Maddox said. 
The 2011 tornado destroyed more than 5,000 of the city's homes and businesses. Most of the destruction was in low-income communities to buildings that didn't comply with modern construction codes. 
Maddox said rebuilding presented an opportunity to improve infrastructure and plan for long-term growth. But there was pressure to act fast.  
"There was some people that'd say, 'We just need to build back now and just go back to the way it was.' That wasn't possible," Maddox said. "I mean, in six minutes, 40 years of federal, state and local codes caught up with businesses, most of them who were built before codes even existed."
The city's redevelopment plan added new rules, including requirements for what construction materials to use and how much space to leave for sidewalks and parking. 
Today, city officials said most of the recovery plans have been successful, though the process was complicated for many business owners.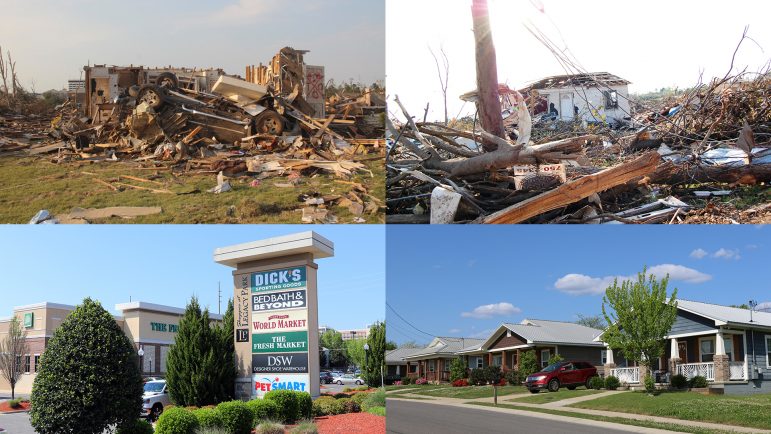 Growing Pains
Tuscaloosa's commercial corridor along 15th Street and McFarland Boulevard is fully redeveloped with new big box stores, loft apartments and eateries. Much of the area was turned to rubble 10 years ago. 
Staff of Full Moon Bar-B-Que, which sits at the corner of the busy intersection, survived the storm in the restaurant's freezer. Owner Brian Ahmed knew he would rebuild, but it took longer than he thought. 
After a year and a half, Ahmed reopened Full Moon across the street from its original location. He said there were a lot of growing pains, like dealing with years of construction up and down 15th Street.
"Hindsight 2020, now we're looking back, we're like 'wow this worked out great,'" Ahmed said. "But at the time, you know, just the frustration. It just took a lot of patience."
Many residents were frustrated with the recovery process, whether dealing with insurance claims or finding temporary housing. 
Visually, there is still evidence of the tornado's damage, including neighborhoods replaced by shopping centers and entire blocks of trees gone. 
In the Alberta community, resident John Nero can see where his old house once stood from his new front porch. He remembers spending most evenings underneath a large magnolia tree, now replaced by an empty grassy field.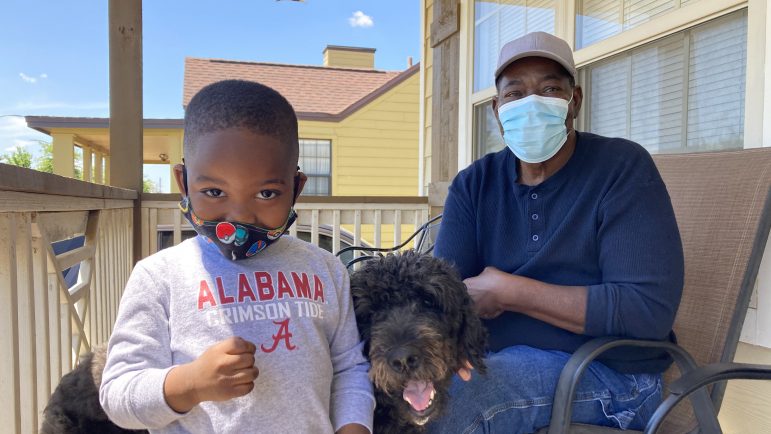 Nero was told he couldn't rebuild on his original property because it was in a flood zone. He doesn't like his new house as much, but said the area has improved with new buildings, more green space and less crime. He hopes to see other investments and more activity.
"You got the walking trail. You got the sidewalks. You can get out and exercise and do whatever you got to do. I like that," Nero said. "I wish they would do something here. Put more restaurants out here or whatever."
A New Phase
Redevelopment has been slower in some of the city's neighborhoods, where land remains vacant from the tornado. City officials said it's not always a bad thing, as it leaves room for future growth. 
To date, there's been more than $1 billion dollars of public and private investment in Tuscaloosa's recovery zone. 
After 10 years, Maddox said the city has moved into a new phase, more reliant on the private market. But the next steps may need to wait until the local economy recovers from the effects of the COVID-19 pandemic.
"Today there are still scars that you see in our city," Maddox said. "And I suspect that 10 years from now, that some of those scars may still exist. That's how devastating that tornado was."