A bad day for incumbents: 2 Birmingham councilors, 1 BOE member defeated in runoffs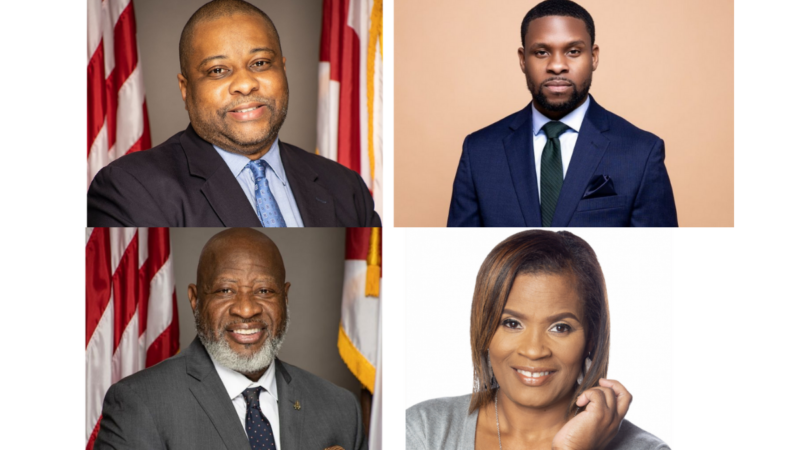 Two incumbent city councilors and one incumbent school board member were unseated during Birmingham's municipal runoff election Tuesday.
Council President William Parker and District 9 Councilor John Hilliard lost their seats to political newcomers Jonathan "J.T." Moore and LaTonya Tate, respectively, while Douglas Ragland lost his seat on the Birmingham Board of Education to his predecessor, Sherman Collins Jr.
Jason Meadows, meanwhile, handily beat Le'Darius Hilliard in a race for the school board's District 9 seat.
Council District 4
Parker, the council's District 4 representative and current president, was beaten in Tuesday's election by Moore. Parker had been appointed to fill the seat left open by his late mother, Maxine Parker, in 2013. His tenure as a councilor was largely defined by a focus on tourism and sporting events — with a particular focus on Legion Field — which included frequent trips to Montgomery and Washington, D.C., to meet with legislators and sports officials.
Moore, a community partnerships manager for the Woodlawn Foundation, had highlighted during the campaign the need to expand on neighborhood revitalization efforts, including infrastructure improvements to city streets, establishing block watches, and making it easier for residents to acquire vacant property through the Birmingham Land Bank Authority.
Parker, who garnered 42% of the vote to Moore's 23% during the Aug. 25 election, appeared to have hit a ceiling of support Tuesday night; this time, he received 205 fewer votes than Moore — 41.56% of the vote against Moore's 58.44%.
Council District 9
John Hilliard, the incumbent councilor for District 9, lost his seat handily to Tate. Tate, a former probation and parole officer with Florida's Department of Corrections, founded the Alabama Justice Initiative nonprofit in 2018. Her campaign against Hilliard prioritized community programs to restore the rights of formerly incarcerated residents, including programs for education, mentorship, and voting rights restoration. Tate also pledged to create a comprehensive plan to reduce violence in the district with a focus on mental health-related and socioeconomic contributing factors.
Hilliard, a former Alabama state representative, had held the District 9 seat since 2017 when he ran to fill the seat vacated by Marcus Lundy. Hilliard, who has served as chair of the council's economic development community, spent the final days of the campaign emphasizing his work bringing on-demand transportation to Birmingham.
Hilliard received 48.43% of the vote compared to Tate's 51.57%, losing the seat by a margin of 60 votes.
Along with District 8 Councilor Steven Hoyt, who chose not to seek re-election, Parker and Hilliard will exit the council after its Oct. 19 meeting. Their successors will be sworn in the following week.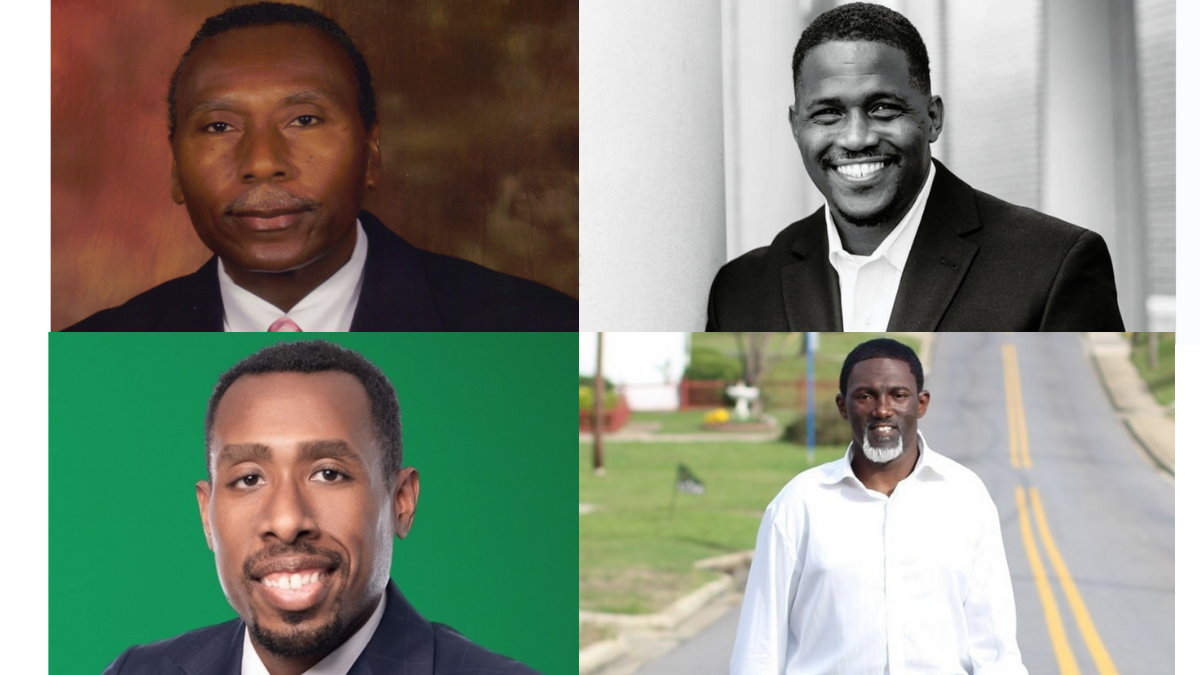 BOE District 1
The narrowest race in Tuesday night's runoff wasn't for a council seat. It was a neck-and-neck struggle between Ragland and Collins for the District 1 seat on the Birmingham Board of Education. Collins held the seat from 2013 to 2017, when he made an unsuccessful run for the District 1 council seat. Ragland was elected as his successor at that time. In the Aug. 25 election, Ragland trailed Collins by 13 votes.
That gap narrowed Tuesday, but not enough to give Ragland a second term. Collins clinched a win by nine votes — 394 votes (50.68%) to Ragland's 385 votes (49.42%).
BOE District 9
By contrast, the District 9 school board race wasn't even close. Though Le'Darius Hilliard had narrowly received the most votes (43.2%) on Aug. 25, that wasn't enough to avoid a runoff with second-place finisher Meadows, who had received 41.9% of the vote.
On Tuesday, the margin between the two was much larger, with Meadows more than doubling Hilliard's vote total, winning 72.09% to 27.91%.
Meadows will fill the seat vacated by Sandra Brown, who opted not to run for re-election. Brown had endorsed Meadows over Hilliard, saying Meadows had children in Birmingham City Schools while criticizing Hilliard's perceived lack of involvement with the school system.