UA Sophomore Starts First Black Student-Led Magazine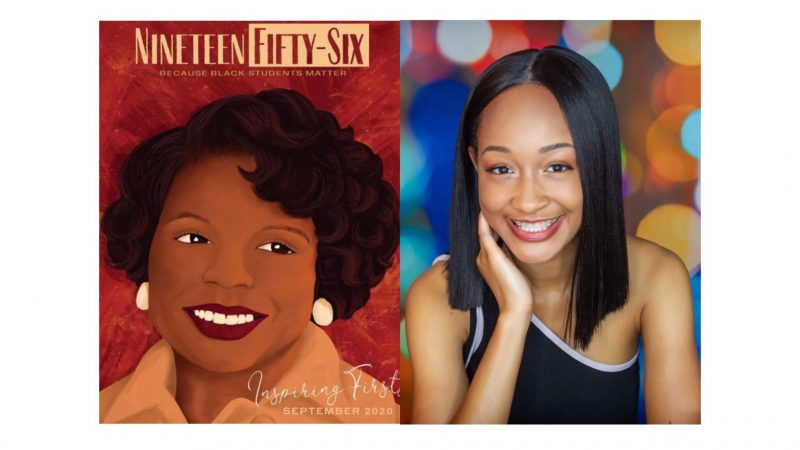 The University of Alabama launched its first Black student-led magazine this semester. Nineteen Fifty-Six is focused on issues UA's minority students face on campus and in everyday life. The magazine features stories that range from the Black Lives Matter movement to fun topics like favorite hobbies during quarantine.
The Crimson White has been UA's most notable student news publication since the late 1800s. Its first known female editor was in the early 1940s, but it wasn't until 2000 that it got its first Black editor.
Tionna Taite worked at the paper over the summer. She said the editors have tried to make content more diverse and inclusive. But Taite says, as a Black woman, she doesn't feel represented when she reads the Crimson White.
"There's still a void that didn't really allow Black students to truly have a voice on campus and to share their experiences while also gaining [professional] experience," she said.
Taite brought the idea of a Black magazine to the Office of Student Media. University officials gave the sophomore news media major the green light and she hit the ground running in August as editor-in-chief. She purposefully chose the name Nineteen Fifty-Six to honor a specific milestone.
"1956 is the year Autherine Lucy Foster was officially allowed to enroll at the University of Alabama," Taite said.
Lucy Foster already had an English degree from Miles College in Fairfield, but she wanted a second degree. It took a court order to get her admitted to Alabama and a few days after she started classes riots broke out on campus.
"I really wanted the title of the magazine to connect to the history of Black students at the University of Alabama," Taite said. "I felt like she really paved the way for Black students to attend UA."
As editor-in-chief of the new online publication, Tionna Taite is giving Black students their own platform to be heard and gain experience. Taite said she draws inspiration from publications she grew up with, like Essence and Jet magazines. There are sections for local and national news, lifestyle, fashion and more.
She said the main goal is to educate students of all backgrounds on important issues.
"I hope that the majority, despite their race or their background, will just come away more culturally aware and more informed about social issues that are going on, not only in the country, but outside of the country," she said. "And I also hope they come away empowered and motivated to enact change in their community."
With the police killing of George Floyd and other Black people this year, Taite said Nineteen Fifty-Six is needed now more than ever. In late August, Alabama football coach Nick Saban led a Black Lives Matter protest on UA's campus.
"I felt like it was something that was great to include in the magazine because it really showed the initiative that our students took and our student-athletes took to make sure that students are represented on campus and that they push and advocate for racial equality," she said. "Which is definitely a step in the right direction in terms of students at UA being more involved and being activists for a cause."
With two editions now under her belt, Taite has received a lot of positive feedback. The magazine has a staff of nearly 50 students of various races. Editors receive a stipend from the university.
Taite has high hopes for the magazine and believes it can help break barriers for Black students on campus.
"I hope that Nineteen Fifty-Six continues to grow and become even larger even after I graduate from the University of Alabama which is the main reason it was named after a historical event," she said. "I feel like by connecting it to UA's history and also the history of black students at UA the magazine can continue to flourish and grow and remain relevant for our students."
She hopes Nineteen Fifty-Six will push other universities to give underrepresented Black students a voice as well.