Today Is The Deadline To Apply To Vote By Absentee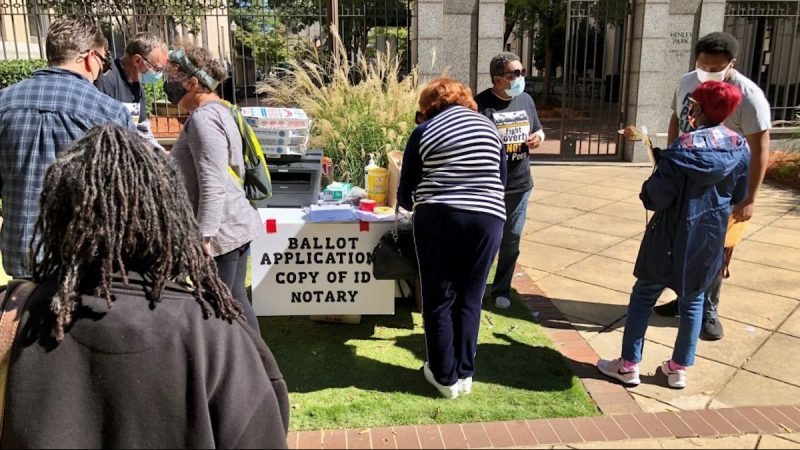 Today is the last day to apply for an absentee ballot.
So if you have decided that absentee voting is your best option, it's time to bite the bullet and go line up at the courthouse.
There, you can get your ballot and return it at the same time. The Alabama Secretary of State says absentee ballot applications must be received by the local absentee election manager no later than the fifth calendar day prior to the election, which is Thursday, October 29.  Ballots must be postmarked no later than Monday.
Technically, you can still go to the Secretary of State's website and download an application for an absentee ballot. But be aware, time is short.
Many state election officials say it's too late to return absentee ballots by mail, instead encouraging them to submit those ballots by hand or vote in person.
If you apply for or cast your ballot at the Jefferson County clerk's offices, there are workers who can help with the paperwork, including getting the ballot witnessed and notarized. If you live and vote in the Birmingham division, go to the clerk's office in the downtown courthouse. If you live and vote in the Bessemer division, go to the clerk's office in the Bessemer courthouse.
Absentee voting has skyrocketed this year because Secretary of State John Merrill has approved absentee voting for any voter who has concerns about exposure to the coronavirus at the polls. On the application, you can check the box next to the line that reads: "I have a physical illness or infirmity which prevents my attendance at the polls."
So far, more than 301,000 absentee ballots have been requested with about 241,000 returned, WBHM reported. That shatters the previous record from 2012 of 89,000 absentee ballots cast.
Getting ready to vote? Find the information you need to make your decisions in the 2020 BirminghamWatch Voter Guide