State Lawmaker Calls For New Leadership Of Troubled Prison System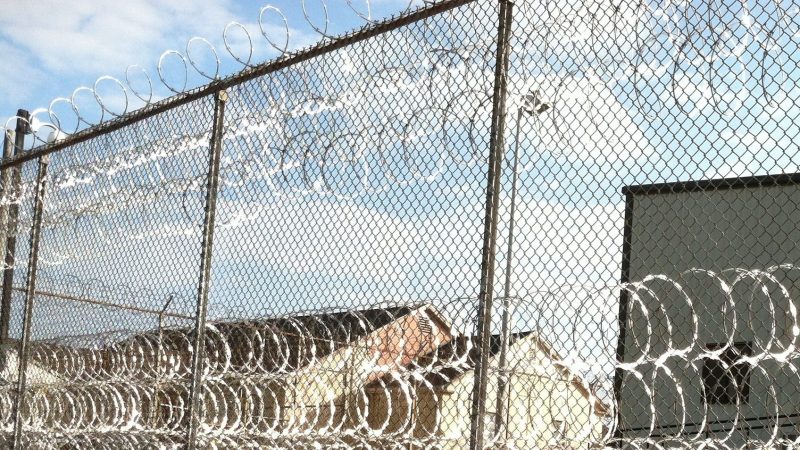 The Alabama Department of Corrections has until Friday to present a plan on how it will meet a court-ordered hiring goal that the coronavirus and other challenges are impeding. U.S. District Judge Myron Thompson ordered the prison system to have more than 3,300 corrections officers on staff by February 2022. It's part of an ongoing lawsuit over mental healthcare in state prisons which remain violent, overcrowded and understaffed.
The case is separate from negotiations with the U.S. Department of Justice. A Justice Department investigation in April 2019 alleged conditions in Alabama prisons were unconstitutional.
"It's just an awful place to work," said Democratic state Rep. Chris England of Tuscaloosa, who is a member of the Legislative Prison Oversight Committee.
English said pay is too low to attract enough new employees and conditions in prisons are horrible. The pandemic has added additional strains. The rapid spread of COVID-19 among prison staff concerned state leaders. England added the coronavirus appears to be spreading more widely among staff and inmates while only a small portion of inmates have been tested. About 100 prison staffers have been confirmed to have COVID-19. Two inmates have died and prison officials report 27 confirmed inmate cases.
Ivey's office is evaluating proposals from private companies to build three new, larger men's prisons that would be leased back to the state. The state's final selection is expected to be announced later this summer. England said the prison system needs to "start over."
"Put someone else in charge and start a plan that gives us immediate relief," England said.
He said homicides and suicides have increased since the Justice Department report.
"Our plan cannot be 'We're going to have new prisons at some point in the future,'" England said. "If there were a checklist of failure, we probably hit all the markers at this point."
On Tuesday, England said Ivey should call a special session to make changes to the criminal justice system, but he acknowledged there's no consensus among lawmakers on what to do.
.@GovernorKayIvey, we need to have a special session on criminal justice reform. Since @USAttyTown came to Montgomery and told us that our prison system was worse than the death penalty, conditions have gotten worse. @ALCorrections and @ALBPP are working against reform.

— Chris England (@RepEngland70) June 9, 2020
"I would hope that each lawmaker would take a clear look at the current conditions, see the trajectory of incarceration and decide that it is imperative at this very moment that we do something," England said. "Let that drive us instead of worrying about politics and being re-elected."