Protesters Gather In Birmingham To Honor George Floyd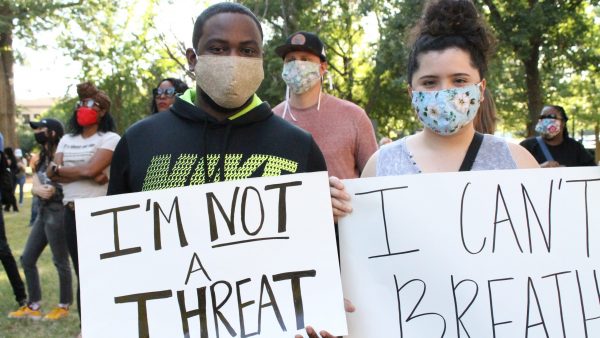 Protesters gathered at Kelly Ingram Park in Birmingham on Saturday to honor George Floyd, the African American man killed by police in Minneapolis, MN earlier this week.
The demonstration was organized by the group Alabama Rally Against Injustice. Organizers said they wanted to show solidarity with protesters across the U.S. The group reported that nearly 1,000 people attended the rally, which was their second of the week.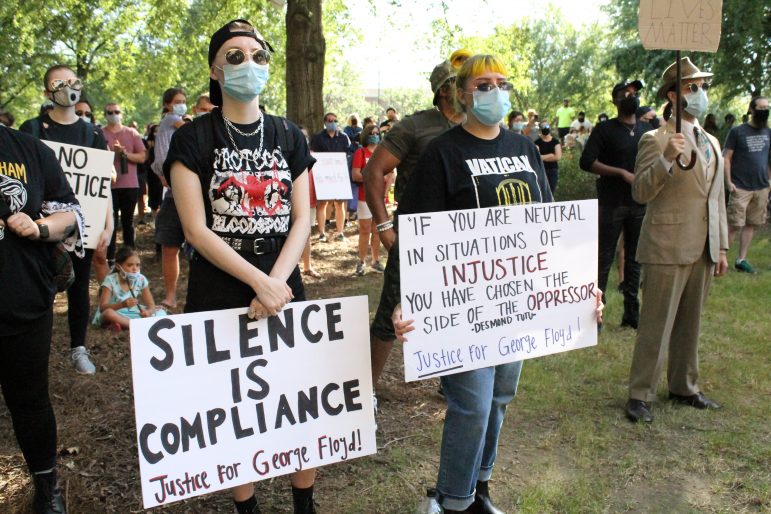 A variety of city and state leaders spoke at the event, including State Senator Linda Coleman.
"Today my heart is heavy. I want to scream. I want to cry," Coleman said. "I'm sick and tired of hearing the chant 'Black Lives Matter.'"
Coleman said she is angry about Floyd's death, but that she does not support the looting and violence that has unfolded in cities like Minneapolis, Atlanta and New York City.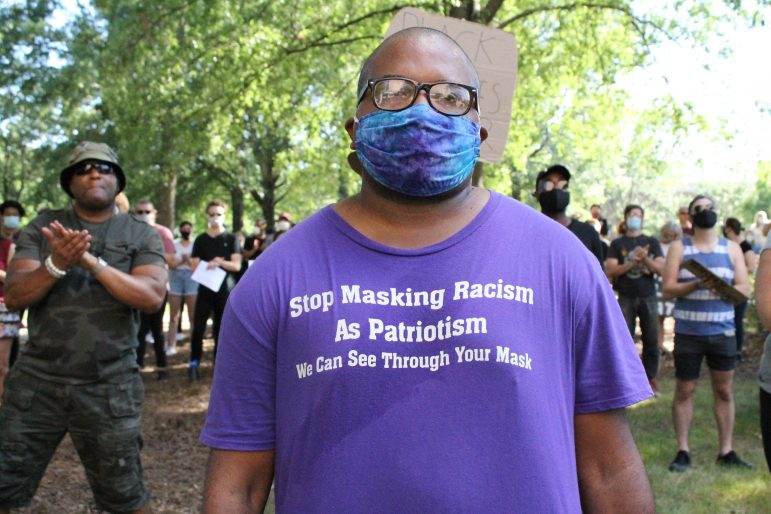 "Just like all black people aren't bad – all police officers aren't bad," Coleman added. "I look at this crowd, and I'm reminded of a piano. It takes the black keys and white keys to make a tune … when I bleed red, you bleed red."
She said voters can make a difference by electing people to office that support African Americans.
Jefferson County Sheriff Mark Pettway also spoke at the rally. He told the crowd that he plans to provide more education to his officers on how to de-escalate situations.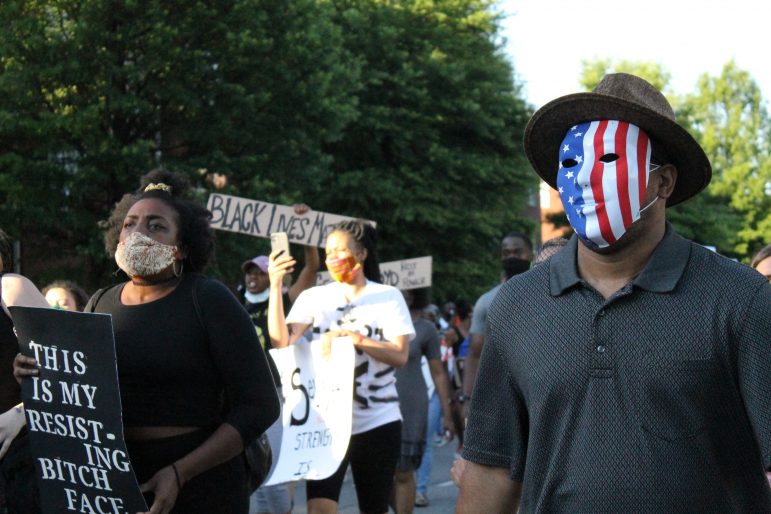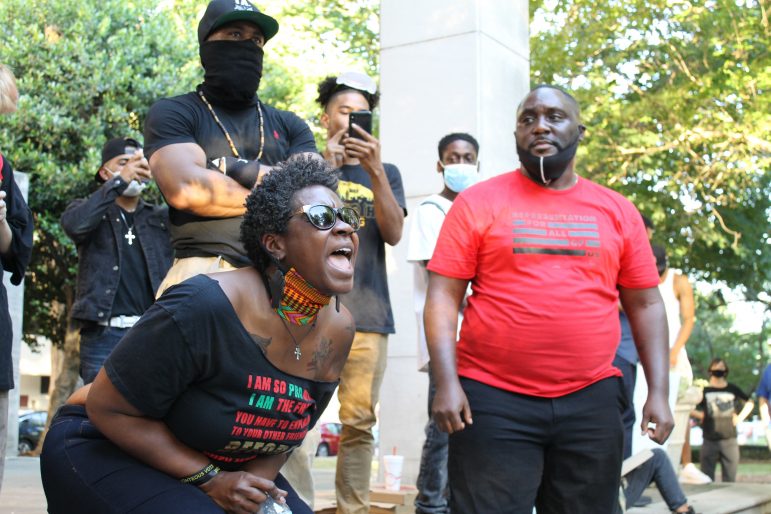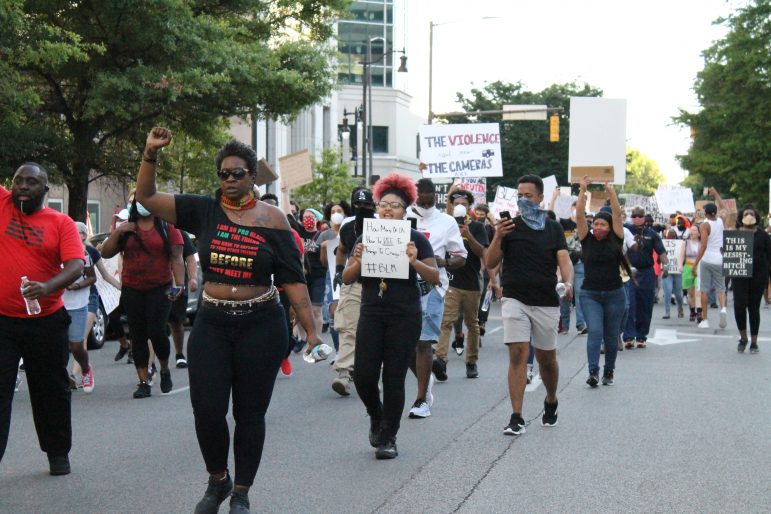 Demonstrators later marched down 20th Street North for more than a mile chanting "I can't breathe," which is what Floyd yelled as an officer kneeled on his neck for nearly five minutes.
The Birmingham chapter of Black Lives Matter continued the demonstration Saturday night outside Hoover City Hall. They protested the death of Floyd and Birmingham's Emantic Bradford Jr., who was killed by a police officer in November 2018 at the Hoover Galleria Mall.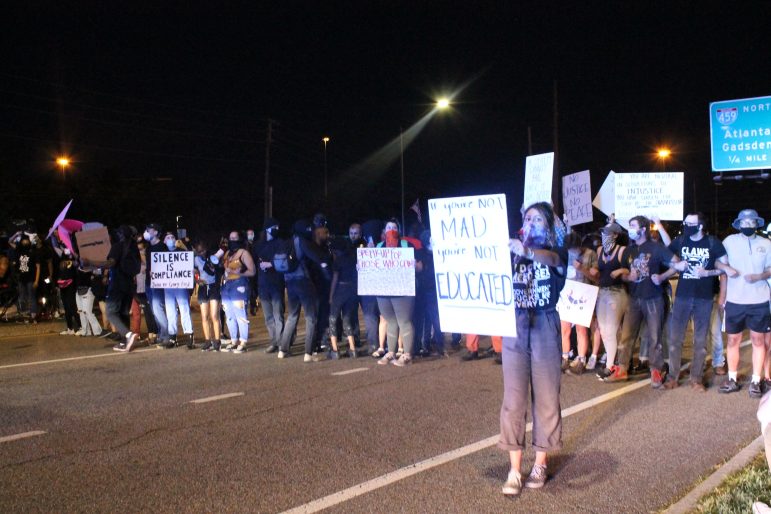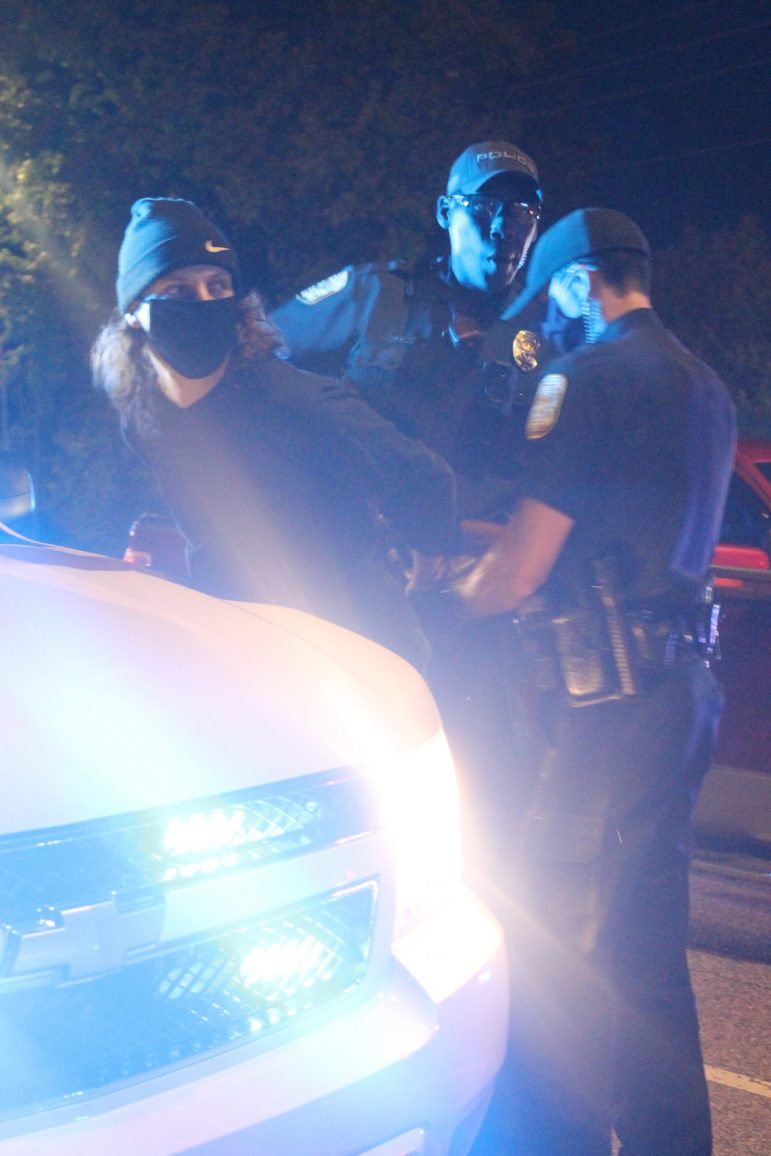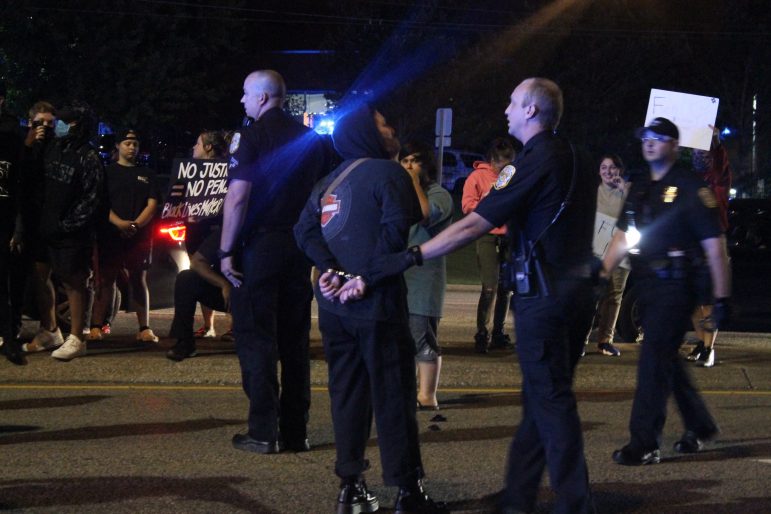 Hoover police officers told protesters that they could stay as long as they wanted, but warned that they would be arrested if they entered Highway 31 and blocked traffic. Police ended up arresting a number of protestors.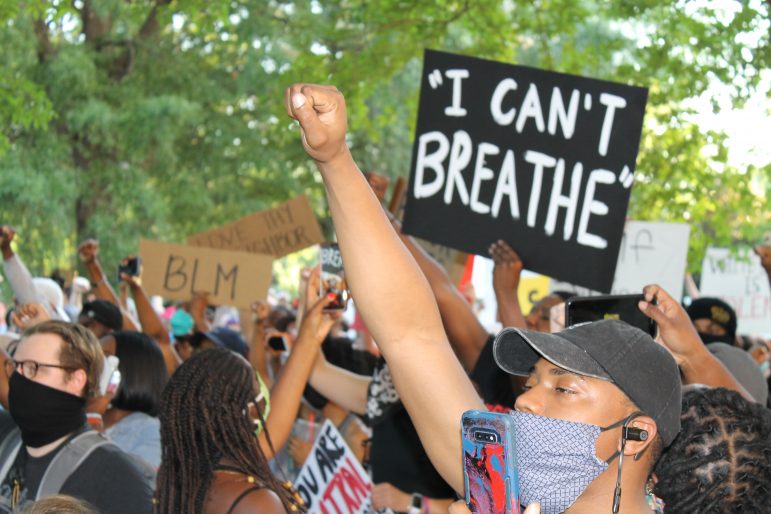 Both Black Lives Matter and Alabama Rally Against Injustice say they plan to hold another demonstration in the coming days. Meanwhile, the City of Birmingham and the Birmingham Civil Rights Institute plan to hold a rally Sunday afternoon at Kelly Ingram Park.