Moderna Vaccine For COVID-19 Has Arrived In Alabama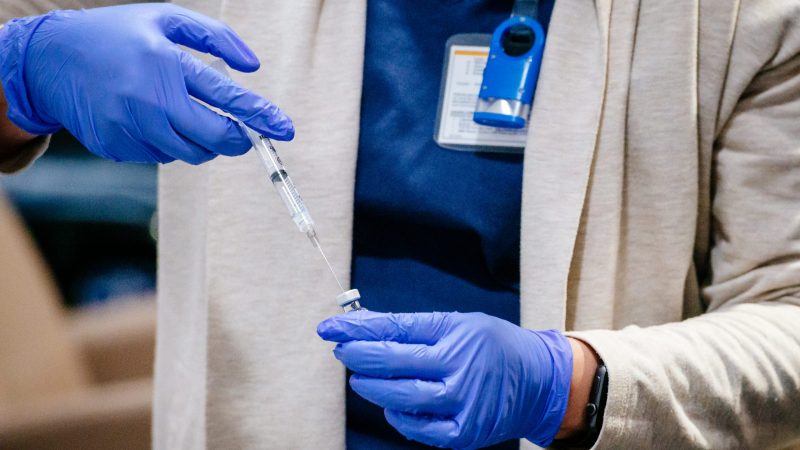 The second of the two vaccines federally approved for prevention of COVID-19 is now in the hands of health care professionals in Alabama, with more on the way.
The Alabama Department of Public Health announced that the vaccine manufactured by biotech company Moderna arrived in some hospitals in the state on Monday, with others scheduled to get deliveries in the following couple of days. The vaccine was approved by the federal Food and Drug Administration on Friday, and shipments began immediately. Alabama will get 84,300 doses in the first batch.
The Moderna product is the second to ship to American hospitals, after shipments of the Pfizer vaccine began last week. Unlike the Pfizer product, which must be stored and transported at temperatures around –70 degrees Celsius (–94 degrees Fahrenheit) in special equipment, the Moderna vaccine requires storage at –20 degrees Celsius (–4 Fahrenheit). That's a coldness that most ordinary freezers can produce easily, making it easier to use at rural hospitals and other health care facilities, including nursing homes.
The ADPH said the Moderna vaccine requires two doses, with the second following the first by 28 days. It will be distributed in the same percentages as the Pfizer vaccine — 50% for hospital healthcare workers, 15% to EMS providers, 15% for physicians' offices, and the remaining 20% for healthcare workers in other facilities. Those in long-term health care facilities will receive the vaccine through the CVS and Walgreens pharmacy chains.
Some side effects are possible from the Moderna drug, including "pain at the site of injection, headaches, fever, muscle aches and chills," according to the press statement from the ADPH. The side effects are more likely after the second injection than the first.
Because the vaccines won't reach the general public for some time, the ADPH continues to encourage practicing existing safety measures to prevent the spread of the coronavirus. This includes postponing travel and avoiding gatherings during the holidays.