Local Area Hospitals Near ICU Capacities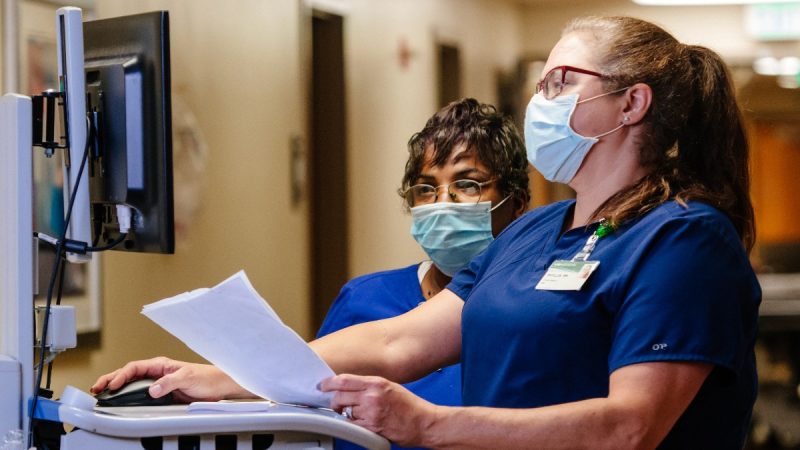 Hospitals across the Birmingham area are being stretched as the number of COVID-19 hospitalizations continues to rise.
As of Thursday, more than 2,400 COVID patients were hospitalized across the state. About 25% of those hospitalizations were in Jefferson and Shelby counties, according to Dr. Jade Brice, chief medical officer at Shelby Baptist Medical Center.
This is leading some hospitals to limit elective and specialized surgeries that require hospital stays.
UAB Hospital has 219 ICU beds, many of which are for specialized surgeries like neurology and cardiology, according to Anthony Patterson, CEO of UAB Hospital. As of Friday, 174 of the ICU beds were full with COVID-19 patients
"What that does is it compromises our ability to have specialized units where we can do specialized surgeries or procedures," Patterson said.
Strains on ICU beds extend beyond UAB Hospital. Representatives from other area hospitals like Ascension St. Vincent's, Grandview Medical Center and Shelby Baptist Medical Center say their hospitals are also being forced to make adjustments.
"Two days ago we received final certificate of occupancy for a seven-bed ICU addition at St. Vincent's Birmingham, so we are having to adapt," said Chris Moore, chief nursing officer for Ascension St. Vincent's.
"We're daily and hourly looking at ways to improve our bed capacity," said Dr. Jeremy Rogers, an emergency physician at Grandview Medical Center. "We perform a daily juggling act with beds … The next two weeks are going to be critical for us."