Attorneys For Nathaniel Woods Request Emergency Stay Of Execution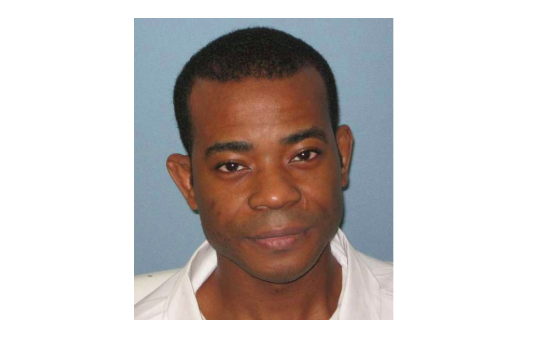 Updated 9:22 PM — Nathaniel Woods was executed by lethal injection at a state prison in Atmore. Gov. Kay Ivey released a statement following Wood's execution. Below is an excerpt. 
"After thorough and careful consideration of the facts surrounding the case, the initial jury's decision, the many legal challenges and reviews, I concluded that the state of Alabama should carry out Mr. Woods' lawfully imposed sentence this evening."
Updated 8:26 PM —The U.S. Supreme Court lifted the stay of execution, and Gov. Kay Ivey denied clemency. This means the execution of Nathaniel Woods will move forward.
The sister of Harley Chisholm, one of the officers killed in the shooting, called Gov. Ivey's office in an effort to stop the execution, according to Lauren Faraino, Wood's attorney.
Chisholm's sister released the following statement.
"I do not think that Nathaniel is guilty of murder. I urge Governor Ivey to reconsider her decision not to intervene. There is no harm in allowing more time for the courts to investigate. I want the new evidence to be brought forward and evaluated by new attorneys. Please do not move forward with the hasty decision to execute Nathaniel. My conscience will not let me live with this if he dies. I beg you to have mercy on him."
Updated 6:11 PM — The U.S. Supreme Court issued a temporary stay of execution for Nathaniel Woods Thursday night while it considers his appeal. It's unclear how long the court plans to take review the appeal. The execution of Woods could still happen tonight.
---
Lawyers representing Alabama death row inmate Nathaniel Woods filed an emergency stay of execution in federal court Thursday, the same day Woods is scheduled to die.
Woods, 44, was convicted in 2005 in the shooting deaths of three Birmingham police officers even though he never pulled the trigger. Prosecutors argued that he lured the police officers into a suspected drug house where they were killed. Kerry Spencer, the man who confessed to being the lone gunman in the slaying, remains on death row. Woods was sentenced to death for being an accomplice.
Attorneys filed a motion with the U.S. Court of Appeals for the Eleventh Circuit to request a delay in Woods' execution. A federal judge on Monday rejected his request for a stay of execution. Since then, several groups and individuals have urged Gov. Kay Ivey to intervene.
Woods' attorney Lauren Faraino argues that a review by a clemency counsel "throws into grave doubt the constitutionality of his conviction and death sentence." Faraino says these doubts require a court to temporarily suspend his execution. They're also asking for "extraordinary intervention" to allow Woods new counsel that's "capable of adequately investigating and presenting his case."
According to legal filings, denying him this stay of execution would violate his right to a fair and speedy trial.
Faraino says Woods' previous attorneys were incompetent and violated rules of attorney conduct.
"Nathaniel never had a shot at due process. He never had a shot at a fair trial because the cards have been stacked against him through no fault of his own," Faraino says.
Woods' family and criminal justice activists have called on the state to stop his execution. She says Spencer also sent a letter to the governor telling her that he was the only shooter in the case.
But reactions by state and local leaders have been mixed.
Jefferson County Commissioner Lashunda Scales says her neighbor was Carlos Owens, one of the officers killed in the shooting. Scales says she supports law enforcement but is sad to hear of Woods' execution because she believes he had poor representation.
"A stay of execution should at least be warranted until we've explored every avenue," Scales says.
Scales says she's reached out to state representatives from the Jefferson County Delegation and signed an online petition. 
But Alabama Attorney General Steve Marshall wrote a letter to Gov. Kay Ivey on Wednesday about the "last-minute movement afoot to 'save' cop-killer Nathaniel Woods from his just punishment." Marshall says Woods' actions directly caused the deaths of three officers and injury to another.
Marshall says Woods was "correctly found guilty and sentenced to death by a jury of his peers, and that sentence is set to be carried out tomorrow."
Woods is scheduled to be executed at 6 p.m. today.