Gov. Ivey Closes Beaches Through April 5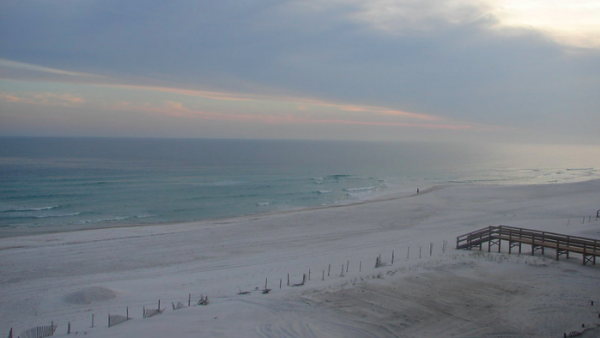 Gov. Kay Ivey and the Alabama Department of Public Health issued a new statewide health order Thursday in response to the growing number of COVID-19 cases in Alabama. It remains in effect through April 5.
You can read the full order below, but some of the highlights include:
All gatherings of 25 people or more are prohibited. This includes gatherings of any size that cannot maintain a consistent six-foot distance between each person.
All restaurants, bars and breweries can't have on-site consumption.
All beaches will be closed effective Thursday at 5:00 p.m. This includes all public and private beaches in Alabama.
Preschools and childcare centers will be closed beginning this afternoon. Some exceptions include licensed childcare centers that provide services to state and local governments, first responders, law enforcement, hospitals etc.
All hospitals and nursing homes must prohibit all visitors except for certain compassionate care situations such as maternity and end-of-life.
All elective dental and medical procedures will be delayed, effective immediately.
"Despite our best efforts, the threat of the Covid-19 [sic] virus continues to spread and, unfortunately, we have not yet reached peak impact," Ivey wrote in a press release. "After many rounds of conversations with local leaders, in which we discussed several options, I have decided to close beach access in any form. Since we do not want to promote social gatherings, keeping the beaches open sends the wrong message to the public. At this moment, the safety and wellbeing [sic] of Alabamians is paramount."
State Health Officer Dr. Scott Harris says failure to comply with the health order could result in a misdemeanor charge and/or a fine.
"We understand that the health orders issued will be a hardship on Alabamians. We must, first and foremost, protect the health and safety of our citizens," Harris said in a press release. "This decision has not been made lightly and will help to prevent the spread of this virus."
Alabama State Health Office… by Miranda Fulmore on Scribd
Meanwhile, the Jefferson County Department of Health (JCDH) issued new restrictions Thursday afternoon. Those amended the previous order which limited groups of more than 25 people. Now, groups larger than 10 are prohibited.
The new health order also says all non-essential businesses and services in Jefferson County are closed until further notice. Dr. Mark Wilson, health officer for JCDH, says non-essential services include entertainment venues, recreational facilities (swimming and gyms), nail salons, museums, social clubs, and tattoo, tanning or massage parlors.
Wilson says there are currently no restrictions on grocery stores under the new order. Wilsons says he has no plans to change that as of now, but he does warn that "we're in for a long ride." Wilson says there is currently no countywide curfew in place.